Some photo spots are in danger of being done to death.
For one avant-garde Instagrammer who goes under the alias STEFDIES, that's her intention.
The artist has been travelling the world collecting a series of photos for her Instagram page in which she lies prone, face down, and by all appearances dead, at famous photo locations.
Her photos at London's Tower Bridge, the Amalfi Coast and the Eiffel Tour look like any other travel snap - if it weren't for the lifeless form, centre of frame.
She is the corpse at the party and her art certainly attention grabbing - and somewhat disturbing.
Many news outlets have been quick to call STEFDIES's photos a protest.
The Sun called her photos "anti-selfies" while the Metro Online deemed the stunt "a protest against selfies".
Stef says they're dead wrong.
"STEFDIES is a celebration of life," says the artist.
On the artist's website she writes that there is no particular method to taking the photos.
She sees a spot she likes, frames it, and . . . flop.
She states that "no special equipment, lighting or conditions are met" and that these images are taken on whim as part of a normal day.
Each photo, she says, "strives to get back to the roots of what a photograph was intended to be - a captured moment in time".
Her signature STEFDIES photos are a kind of "I was here" while also provoking a "discussion on mortality" with each photo a reminder that our vacation time is finite.
One day we too will find ourselves "like our face down figure."
While most tourists are looking for a souvenir memento , rather than a "memento mori" the photo project provides valuable train of thought.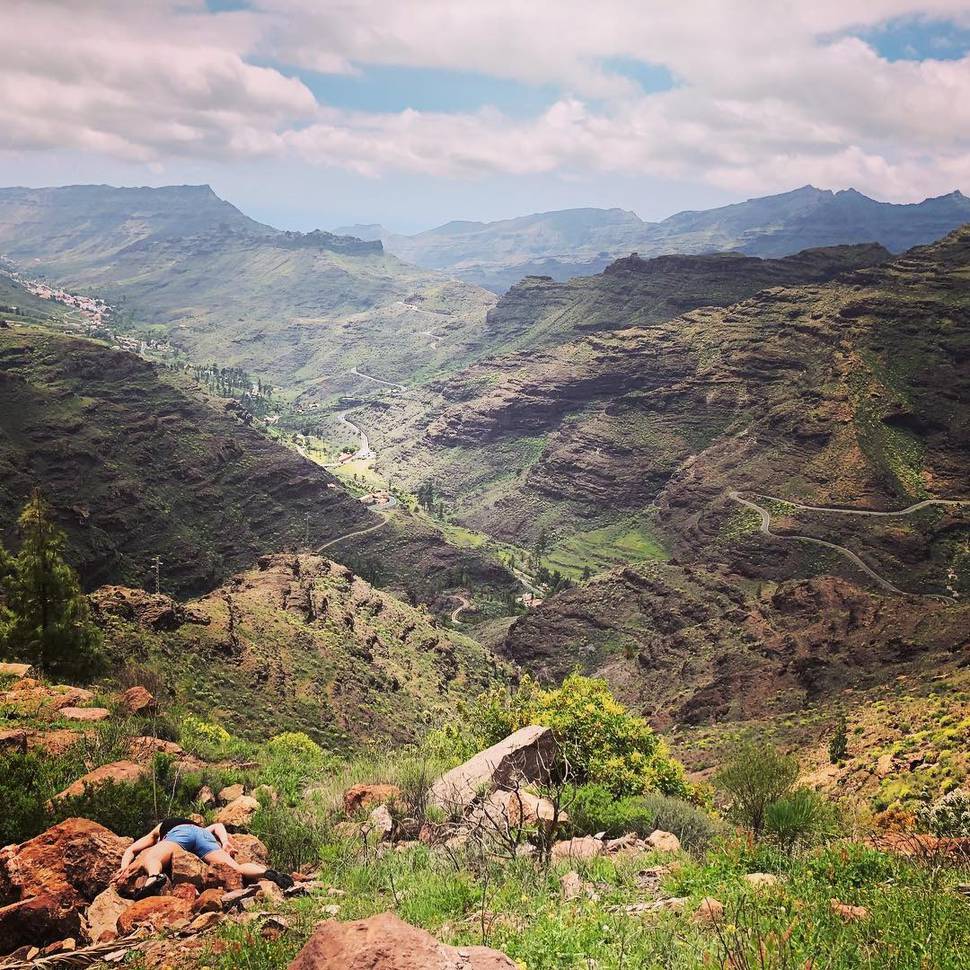 We get the picture. Should someone check if she's alright?