Passengers on a British Airways flight endured a terrifying ordeal, as their plane twisted and turned in extreme winds over Gibraltar on Spain's south coast, before diverting to Malaga.
Video shows the Airbus A320 being tossed around by strong winds, with its wings tilting up and down by nearly 45 degrees.
Passenger Eli Hassett told Sky News the flight was a "near-death experience".
"All of a sudden I literally felt like I was on a rollercoaster, tilting from side to side, we had no idea what was going on, people were, to say the least, very, very nervous," he said.
"I - as a father of three young children - started saying my last prayers because I've been flying for many years as a frequent flyer and I've never experienced such a terrible situation."
Passengers panicked and screamed during the ordeal, but he had nothing but praise for the cabin crew members who "behaved fantastically as usual", while trying to calm everyone down.
Footage of the incident was posted on Twitter on Monday by Rock Radio. The plane's engines can be heard screeching as it battled the wind.
The man who filmed the flight, who did not want to be identified, said he had seen a lot of landings, but never one as rough as that.
"Glad that I wasn't on it!"
According to FlightRadar, the aircraft was BA flight 492, which had left Heathrow just after 8.30am.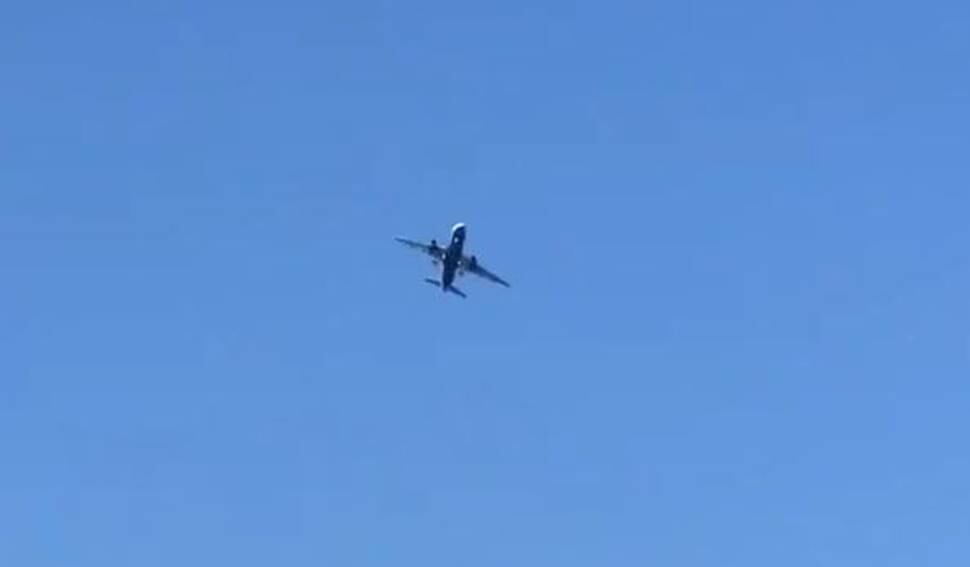 While it had just about made its final approach to Gibraltar International Airport, it was forced to turn north and divert to Malaga on the Costa del Sol.
However, British Airways said there was no risk to safety and the flight was diverted as a "precaution". It was confirmed to Sky News that the flight landed safely.
"Due to strong winds in the Gibraltar area, our pilots decided to land in Malaga as a precaution," it said. "The safety of our customers and crew is always our number one priority."