Hualien is the gateway to one of the most spectacular national parks in Asia, writes Kathleen Davidson.
Taiwan's most famous national park, Taroko, is best accessed from Hualien County, three hours southeast of Taipei by car. This small coastal city, which has bounced back from a devastating earthquake in February of this year, also offers plenty for the adventure seeker — from river trekking, cycling and hiking to surfing and whale watching.
The sights to see
The stunning Taroko Gorge is an hour north of Hualien County, a great base from which to explore it. Must-see areas of this world-famous park include the Yanzikou (Swallow Grotto) Trail, the spectacular 21km long, 1000m high Qingshui Cliffs that hug the coastline and the Changchun (Eternal Spring) Shrine, which commemorates the military veterans who died during the construction of the Central Cross-Island Highway in the late 1950s.
Within the park you'll discover picturesque marble valleys and beautiful waterfalls, hiking trails and suspension bridges and hot springs and swimming holes.
It's also home to a Buddhist temples complex, Xiangde Temple, and all sorts of wildlife including sambar deer, Formosan rock monkeys, and many species of butterflies, frogs, lizards, birds, spiders, fish and more.
If you fancy heading out on the water, whale watching off Hualien's coast is popular from April to October while dolphins can be seen from May to October. Surfers and swimmers should head for Jici Beach, about an hour south of the city, which has a campground, showers and rental equipment.
Foodie heaven
Check out the city's most famous night market, Dongdamen, to browse its hundreds of street food stalls and try local specialties including bianshi (pork and shrimp dumplings in wonton soup) and muaji (sticky rice balls with a sweet filling), as well as other popular Taiwanese street food such as stinky tofu, beef noodles and grilled sausage. The market is so huge it is split into areas — Futing Night Market, Streets of China Cuisines, Streets of Aboriginal Cuisines, and Zhiqiang Night Market. Hualien is home to one of Taiwan's largest Aboriginal (indigenous) populations, so it is rich in culture too.
Drink it in
The city boasts its own brewery — Hualien Brewery — on a spacious site overlooking the ocean. Here you can play traditional games and enjoy Taiwanese stir-fry while you're sipping on your pint. Another great spot for Taiwanese craft beer is Salt Lick BBQ which serves American-style food such as ribs and pizza. If cocktails are your vibe, head for The Ginsman, a dimly lit handcrafted cocktail bar with a cool fitout.
Best selfie spot
Take your pick of any number of scenic spots in the national park — one of those dramatic swing bridges, find your favourite waterfall or swimming hole, or take a walk through the man-made Jiuqudong Tunnel, also known as the Tunnel of Nine Turns. This half-hour walk offers sweeping views of the gorge below, and an up-close appreciation of the geology that formed it.
Don't leave town without ...
Taking a stroll along the Old Railway Walkways, a formerly abandoned train line that was transformed into a trendy shopping precinct for the city's young.
Watch out for skateboarders and celebrities as you shop the boutiques and sample the many street food options on offer.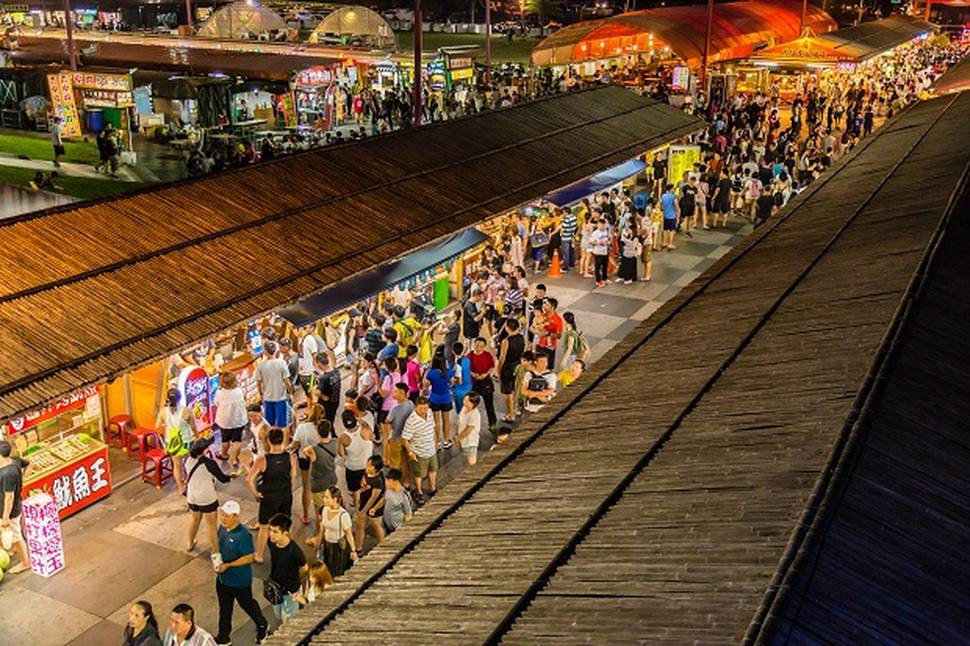 Or, if this sounds too sedate, head for the county's clean and clear rivers for some trekking with an experienced guide — which could take in camping, swimming and rock climbing, too.
Plan a trip around ...
The annual Taroko Gorge Marathon, one of the most scenic running events in the world. Held in November or December, this marathon and half-marathon attracts more than 10,000 people and sells out in a couple of weeks. This year's marathon takes place on December 1.
Checklist
GETTING THERE
flies from Auckland to Taipei, via Brisbane, with return Economy Class fares from $1057 on selected dates.
DETAILS
eng.taiwan.net.twbb