Oktoberfest has finally come to an end.
The south German festival of excess has attracted in record numbers of tourists and sights you'll find very hard to un-see.
During this year's festivities more than 6 million visitors drank 7.5 million litres of beer, ate a herd of 124 rotisserie oxen and one ex-US president in Lederhosen. It's been a bumper year for Munich's biggest event.
Festival organisers say good fall weather helped attract 100,000 more people to the annual event than last year; in all, 6.3 million from about 70 countries. That's despite this year's Oktoberfest, which spanned from the 22nd September to 7th October, being two days shorter than in 2017.
Former US President Clinton and former US Secretary of State Hillary Clinton showed up Friday night — he dressed in traditional Bavarian garb and she in a trademark pantsuit.
Security guards confiscated 101,000 litre-sized beer mugs from sticky-fingered guests seeking souvenirs.
The extremely large glass 'Maßkrug' have become a symbol of the German beer festival and have become a prized takeaway for merrymakers – though extremely difficult to take out of any beer tent unnoticed.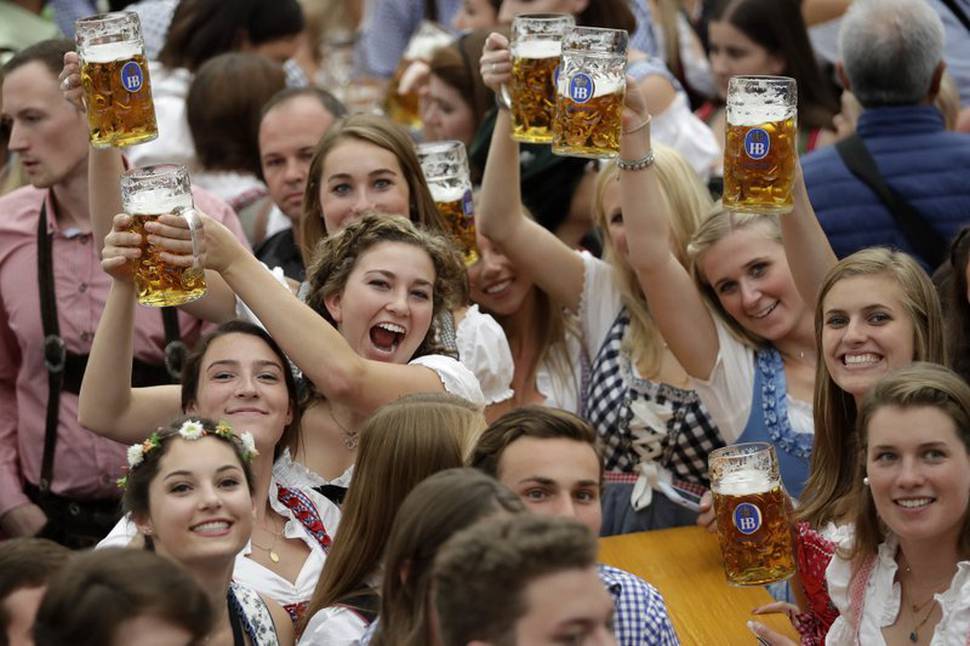 Munich authorities cleaned up 95 tons of garbage during the festival.
However they had some help along the way.
The Berlin- based magazine Focus reported that Manfred Eichmüller, a carpenter from Munich collected more than 3000 glass bottles.
In Germany – which operates a money-return system for recyclable bottles – up to € 0.15 is given per bottle returned.
His €450 of recycled glass earnings came together by creating a sculpture from it with a note asking for Oktoberfest revellers to donate their bottles.
Arranging the bottles in a heart it read: "The bigger and more beautiful the heart becomes; the more money collected in the end."
- With additional reporting by AP