It's a gritty riverside city, with a raffish charm, built on the back of cotton. Lustily billed as the Birthplace of the Blues and the Home of Rock 'n' Roll, I began my urban adventures in Memphis at historic Beale Street, declared the "Home of the Blues" by an Act of Congress in 1977.
As the morning heat sparked up, and the bustle of Beale Street's bars, cafes and time-honoured businesses roared into life, I made my way to BB King's Blues Club, to join Backbeat Tours' Memphis Discovery Tour.
I joined my fellow sightseers on-board "Miss Clawdy," a 1959 vintage bus, where our ebullient driver/guide, Larry, enchanted us over the course of three hours, unfurling a spree of endearing city insights.
As another FedEx cargo jet lumbered overhead, Larry remarked that Memphis is home to the world's second biggest cargo airport, beaten only by Hong Kong. Rolling through the downtown district, a plethora of multi-coloured giant murals added welcome injections of vitality in a city which in places looks scruffy around the edges.
A notable exception is Victorian Village, an historic area once known as "Millionaire's Row." Many of the mansions date were built in the mid to late 1800s, like Mallory Neely House, Woodruff Fontaine House, James Lee House and Mollie Fontaine. Willy regaled us with tales about the original residents and their life stories. Another housing development which is a must-see is the Lauderdale Courts apartment complex.
Developed as a public housing project, in Colonial-Revival style, Elvis Presley's family lived in one of the apartments, when he was a teenager. It's now privately owned and is available to rent for a night. Just google Elvis Lauderdale Courts!
We also called into the Rock 'N' Soul Museum, which delivers great insights on the social currents and changes that led to the development of Rock "n" Roll in Memphis. Another indelible highlight was calling into The Peabody Hotel for the legendary "Duck March." Larry quipped that "it's more like a duck sprint, than a march!"
This kooky tradition that holds court in The Peabody fountain began in the 1930s when the hotel's boss returned from a weekend hunting trip and thought it would be funny to place some of his live duck decoys in the lobby's fountain.
Nearly 90 years after the inaugural march, the resident ducks still visit the lobby fountain at 11am and 5pm daily, drawing hundreds of camera-toting onlookers inside the lobby to witness this truly bizarre spectacle.
In April this year, Memphis and much of the USA paused to commemorate the 50th anniversary of the assassination of Martin Luther King, Jr. Larry led us to the Lorraine Motel, where the fateful event took place, in South Main neighbourhood.
We stopped, reflected and gazed across the frozen-in-time site, outside Room 306, where he was shot and killed, while standing on the balcony. It's a sobering, goose-bumps experience to stand there and stare up.
Five years ago, the National Civil Rights Museum, which incorporates the Lorraine Motel was given a NZ$40 million transformation.
The museum is a multi-sensory triumph, providing you with a searing journey through the backstory of oppression and the civil rights struggles, threaded deep into the American narrative.
The experience begins in a replica slave hold on a ship, before passing through rooms dedicated to the Jim Crow era. There's a replica of the Montgomery bus where Rosa Parks refused to give up her seat and lunch counters where students held sit-ins in the 1960s. Transitioning to MLK and his civil rights activism, the emotional journey climaxes outside room 306, the well-preserved guestroom he occupied before he was assassinated.
After such a powerful experience, we crossed the road to a Memphis favourite: Central BBQ. Brightly clad in vivid wall murals, and brimming with cheerful school groups, Central BBQ is a multiple-award-winning restaurant, where the slow smoked Memphis-style pork is cooked for 14 hours.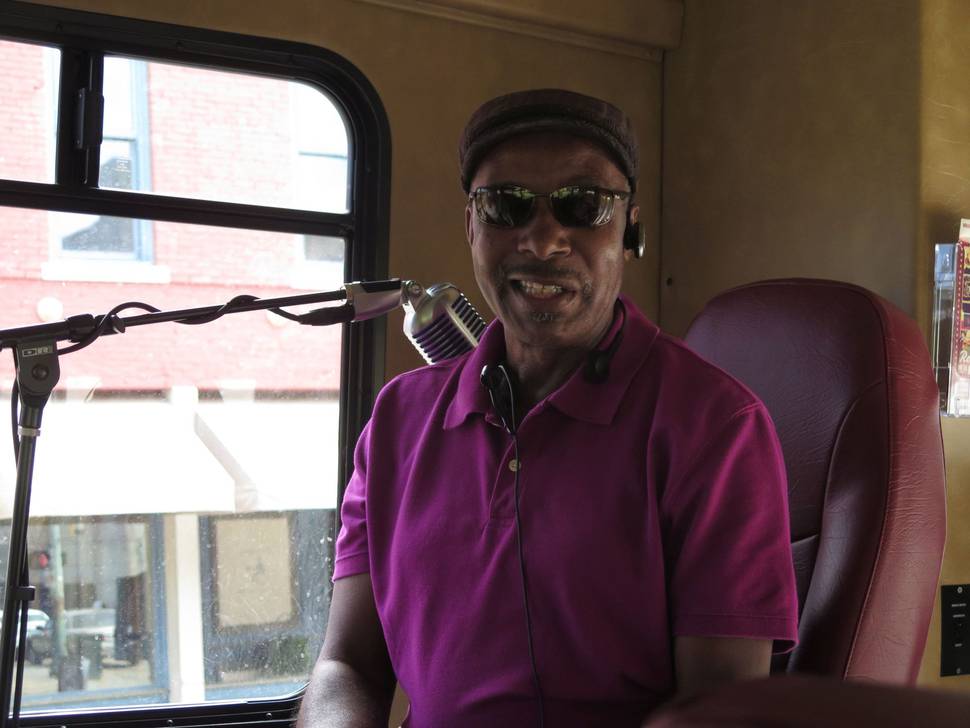 You can't go wrong with ribs or shoulders at Central, nor their delicious sides. But it's their sensational barbecue nachos, that are the talk of the town. Backbeat Tours offer a wide variety of Memphis experiences, leaving you with an unmistakeable taste of the city's soul, like a show on wheels. www.backbeattours.com
I jaunted back to Beale Street on several occasions, for more flavourful dips. Don't miss popping into Lanksy's, Clothier to the King. The 126 Beale Street store pays tribute to their VIP customers, including Elvis, with an on-site museum within the clothing store.
In 1952, Bernard Lansky noticed a young man who would repeatedly window-shop, without ever coming inside. Eventually, Bernard beckoned the 17- year old Elvis to come in. To cut a long story short, Lansky's provided much of Elvis's attire, including his outfit for his first appearance on The Ed Sullivan Show in 1956.
Bernard once remarked, "I put Elvis in his first suit, and I put him in his last." He died in 2011, but the business still does a roaring trade including a line of reproductions of clothing that Elvis actually wore. Celebrities still flock to the clothier.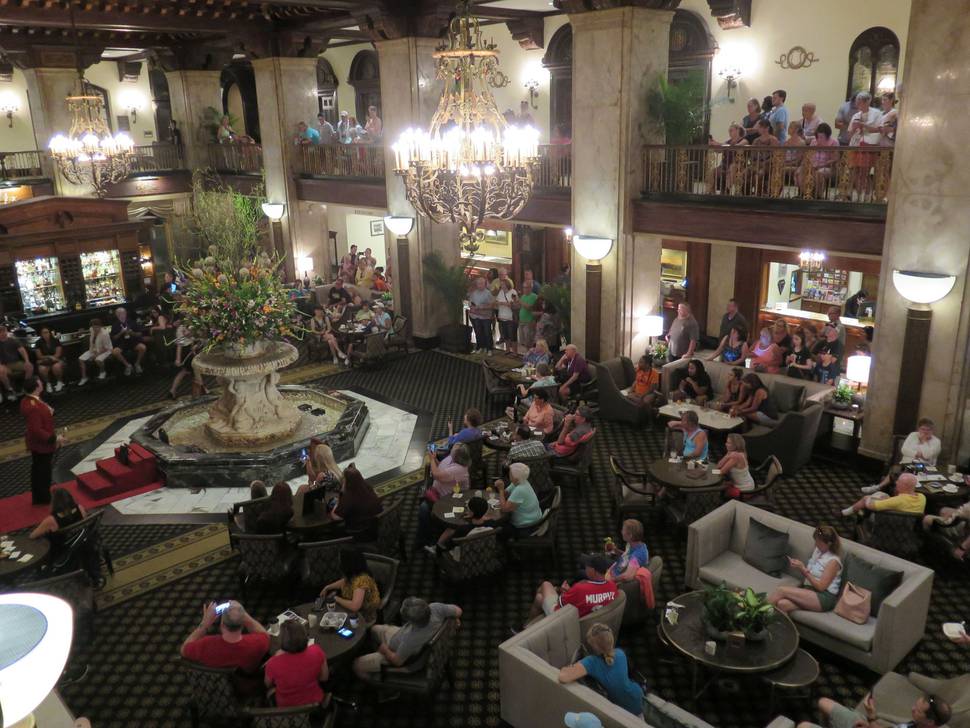 Get some south in your mouth! BB King's Blues Club is a fabulous dining and entertainment haunt, while other star specimens on Beale Street include breakfast at Miss Polly's Soul City Café, (fried chicken and waffles) and Jerry Lee Lewis' Café & Honky Tonk. Packed with memorabilia, his multi-level venue showcases superb Delta musicians and he's probably got the best balcony-level view across the world famous street.

Finally, pay a visit to STAX: The Stax Museum of American Soul Music. Honouring the legacy of artists like Isaac Hayes and the Staple Singers, and with feature exhibits like an authentic 100-year old Mississippi Delta church inside, you'll get a deep appreciation of the origins and traditions of soul music.
From 1959 to 1974, this movie theatre-turned-recording studio produced a parade of hits from the likes of Otis Redding, Isaac Hayes and Booker T. & the MG's. Among the huge collection of more than 2,000 artifacts and exhibits, Hayes' gold-plated, peacock-blue Superfly Cadillac El Dorado is a delight.
Air New Zealand will start operating non-stop services between from Auckland and Chicago flying up to three times a week from 30 November 2018. One way Economy fares start from $1,019 (including taxes).
Fares are also available via Los Angeles, San Francisco and Houston with onward connections to Chicago on partner airlines. Visit www.airnewzealand.co.nz to book or for more details.
I organised my American rental car through Expedia, who offer a great range of sharply-priced car hire rates, no matter where you are travelling to. Did you know on Expedia you can get discounted rates on a great range of hotels when you add on to your existing trip? It's called the Expedia Add-On Advantage.
Book your flight, car or package on Expedia and you'll instantly unlock up to 49% off select hotels until the day of your trip. Jump to https://www.expedia.co.nz/addonadvantage