Josh Emett gives his guide to Queenstown's best spots.
I love introducing Queenstown to people for the first time; without fail it feels like love at first sight. Given that I spend so much in time in this city, I tend to enjoy the less touristy activities when I'm there.
Where to visit/stay
On every visit to Queenstown I like to take time off and drive to Glenorchy. The drive itself is what I enjoy most because with every turn the views just get better and the journey back is just as beautiful. Recently we organised a company offsite visit at Camp Glenorchy. It is New Zealand's first net-zero-energy accommodation. They offer a wide range of lodgings and, thanks to careful design, even the eco toilets feel luxurious. The rooms have a unique style and are very comfortable. I would definitely put this top of your list when down this way. When I'm with the family, I stay at Peppers Beacon. It's really central, with spacious rooms and the staff are so friendly and helpful.
Where to eat/drink
Queenstown's food scene is growing all the time and I love to keep an eye on what my competition are up to. I like to start my day off with a coffee and depending on which end of town I am in, I will either head to Vudu and grab a bowl of their amazing porridge or pop into Joe's Garage, where the coffee is also excellent. I'll sometimes grab a Joker — a very good sausage in a bun with sauce.
If you're having a drink before dinner, I really like The Lodge Bar and Eichardt's Bar. Both are lakefront, intimate and offer really great cocktails. For a glass of wine with a view, I like the Sundeck, which is conveniently located opposite my restaurant, Madam Woo.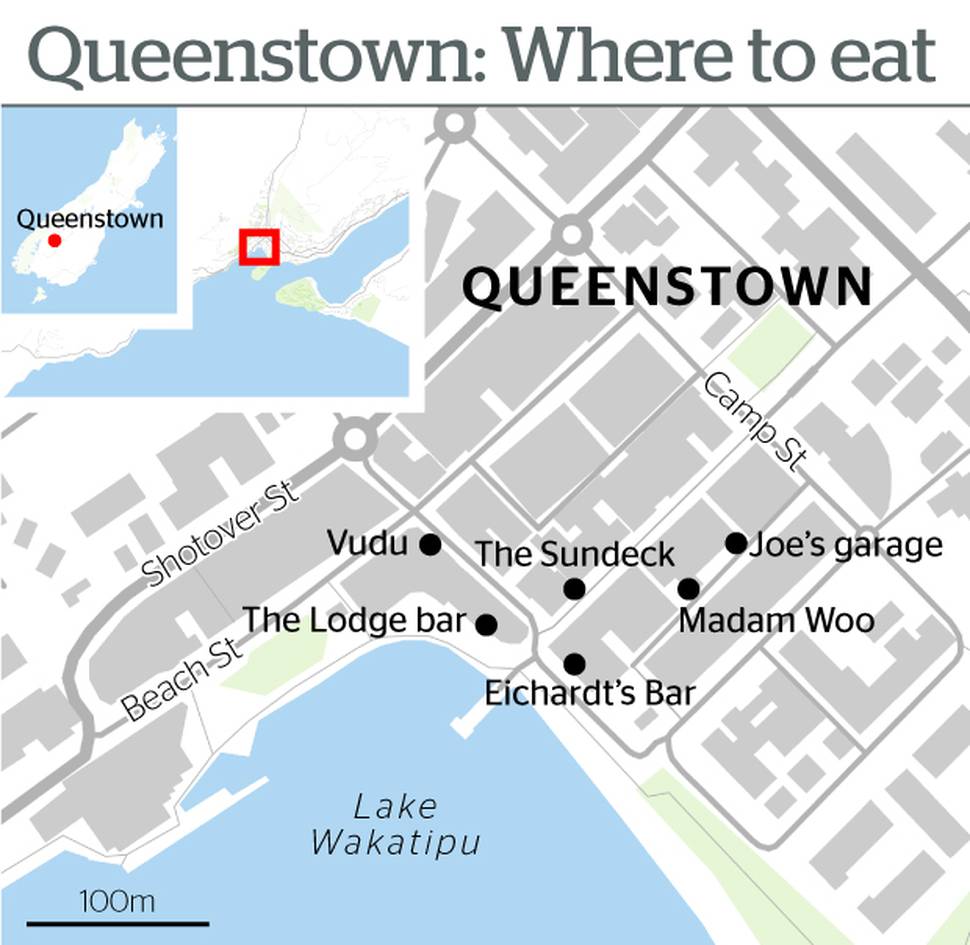 What to do
When my boys visit, we love to hire bikes and cycle around the lake. They are still quite young, so we haven't got all the way around to Kelvin Heights yet but one day we will.
As a keen golfer I am spoilt for choice with the world-class courses in Queenstown.
Although I'm a member of Queenstown Golf Club at the end of Kelvin Heights, I still often get the opportunity to play at Millbrook and The Hills too.
Josh Emett is again partnering with Clicquot in the Snow for the Rata Long Lunch, a four-course degustation inspired by, and paired with, the Veuve Clicquot range. August 3-4, 12.30-3pm, Rata.