Tourists in Paris are being warned about scammers dubbed the 'hotel rats', who try to steal luggage and other valuables.
The French capital is gearing up for one of its busiest summer seasons in recent years, which is set to bring in an unprecedented amount of tourists, MailOnline Travel reports.
But police are warning that this will attract thieves and pick pockets to the city who prey on visitors both in the streets and even inside their hotels.
They are known as the "hotel rats" because they manage to make their way into some of the city's top hotels and blend in with tourists.
However, when nobody is looking, they then swipe luggage, bags and other valuables.
Tony Mariet, the commissioner of the capital's anti-scam police unit, told Le Parisien newspaper: "Some of them mingle with groups of tourists and leave with their luggage and others book rooms in hotels under false names and tour the rooms looking for safes.
"We are dealing with international professional criminals.
"They work in teams. They carry out raids over a few months in Paris, before leaving for other foreign capitals like Rome."
Mr Mariet says he and his team will be doing all they can to deter criminals who target the so-called "Golden Triangle" around the Champs Elysées and the surrounding upmarket shopping district.
Last week, it was revealed that an extra 5000 French police would be patrolling the streets of Paris this summer in a bid to protect tourists from pickpockets and scam artists.
City authorities admitted that keeping all tourists safe from being robbed or sold fake goods can be difficult.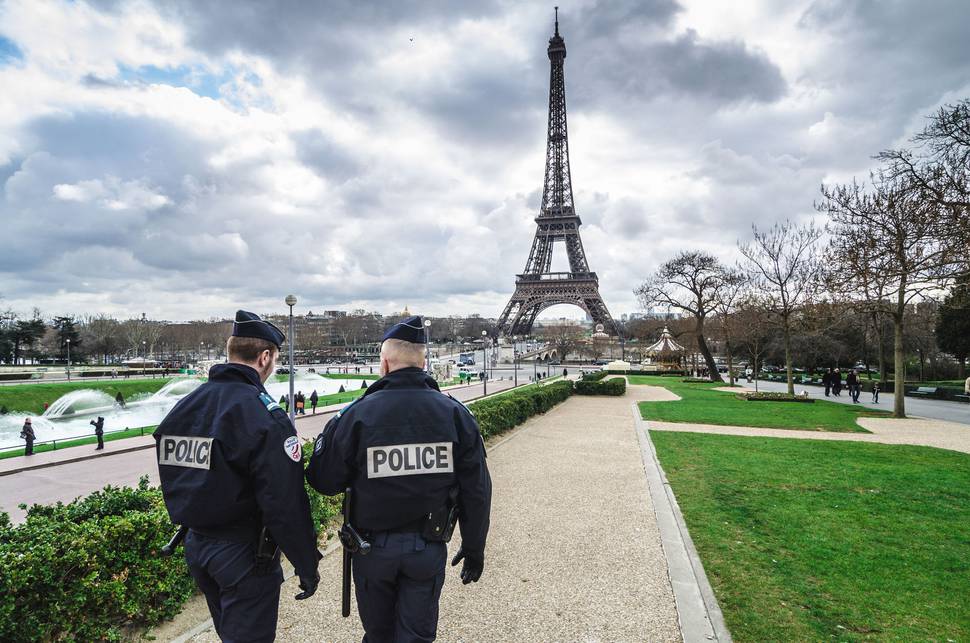 And now they have deployed extra officers at seven different sites across Paris in a bid to crackdown on crime.
Places with the extra police presence will include the Louvre, Montmarte, the Champs-Elysées, the area around Trocadéro and the Eiffel tower, the Latin Quarter, Châtelet and Opéra.
Paris is one of the world's most popular cities for tourists and attracted 18 million visitors last year.