Comedian Alice Snedden takes another bite of the Big Apple — and chokes on her bragging rights
It's my opinion that the most obnoxious thing any person can do is bring up the time they did something in New York. Which is why it's such a great pleasure to write this all down and have people read it, imagining that they're eye-rolling, while still being spared actually having to see it. New York is easily the greatest city in the world to tell people that you've been to.
Last Christmas, I received the gift of a long-haul flight to New York. I love New York, but that's only a recent development. I've loved flying since I was a kid and it's only gotten better since I've been old enough to drink. Flying is one of my favourite parts of any holiday. There's something so serene about those hours spent in the air. You can't go anywhere, you can't be expected to achieve anything. All that's asked of you is that you sit back and relax.
In the past, I've always tried to wear something nice on plane in the hope that I'll be upgraded and/or if the plane goes down my body will at least be found well-dressed. But after a lifetime of never been upgraded, I've given up. The one time I really gave it my best shot, I used my bad back as a tool to manipulate the airline. The airline disastrously called my bluff and said it sounded like I wasn't fit to go on a plane. Instead of upgrading me, they insisted on calling my doctor to check I was safe to fly.
This time round, I wasn't fooling myself, I went for full utility. I wore an odd assortment of clothes specifically designed to make the flight as comfortable as possible; loose-waisted shorts, knee-high compression socks, slides, a hoodie, no bra, a long puffer coat that could double as a blanket, a Hawaiian-themed neck pillow and a tiger-themed eye mask. If the plane had crashed, whoever discovered my body would be forgiven for thinking it was probably for the best.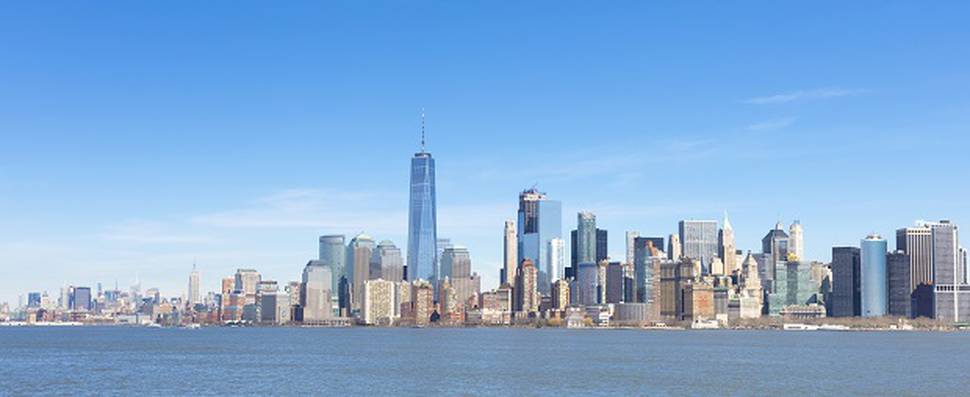 With the long-haul flight under my belt, I would have been content just to turn around and go home. But I was stuck in New York for the month and forced to make the most of it. For me, "making the most of it" on this trip, included not leaving the house most days until 2pm, never cooking, dropping my laundry off to be washed, dried and folded and seeing all the movies that weren't out back home yet. When I used to live in New York, I ticked off all the tourist activities. I didn't need to go up the Empire State Building twice.
So instead, I just holidayed as if I were an unemployed person in New York. I walked around the city aimlessly, deciding what to do as I went, making hardly any plans and feeling almost zero obligations. It was bliss.
My favourite place is Central Park. There's something amazing about the fact that what would be the most expensive real estate on Manhattan is a huge park, designated to stay that way and not be disturbed. It's a beautiful green space populated with old trees and drug addicts. I've had magical moments in Central Park and I've also been spat on there by a drunk teenager. It's filled with highs and lows. When I first lived in New York I spent hours each day in that park. As a dog walker, it was my go-to. I feel like I got to see it in a way few other people do; at 6am in the morning, picking up dog shit.
In the middle of winter Central Park is at its best. The lakes are frozen over and crowded with people testing the sturdiness of the ice. It's a practice that fills me with anxiety. I've always thought death is not there to be cheated, but avoided at all costs. To me, risking slipping through cracked ice just because you wanted a cool photo is good enough reason to not be saved.
One afternoon while on holiday, I took a walk through Central Park, listening to a true crime podcast. As I walked through the park, listening to the murder described vividly in my ear, I spotted a man getting down on his knee in front of his partner to propose. While the details of the gruesome murder played in my ear, I smiled as I watched this couple commit to each other for life, and I thought to myself — like so many people before me — "only in New York". Of course, I was wrong. It could have happened anywhere.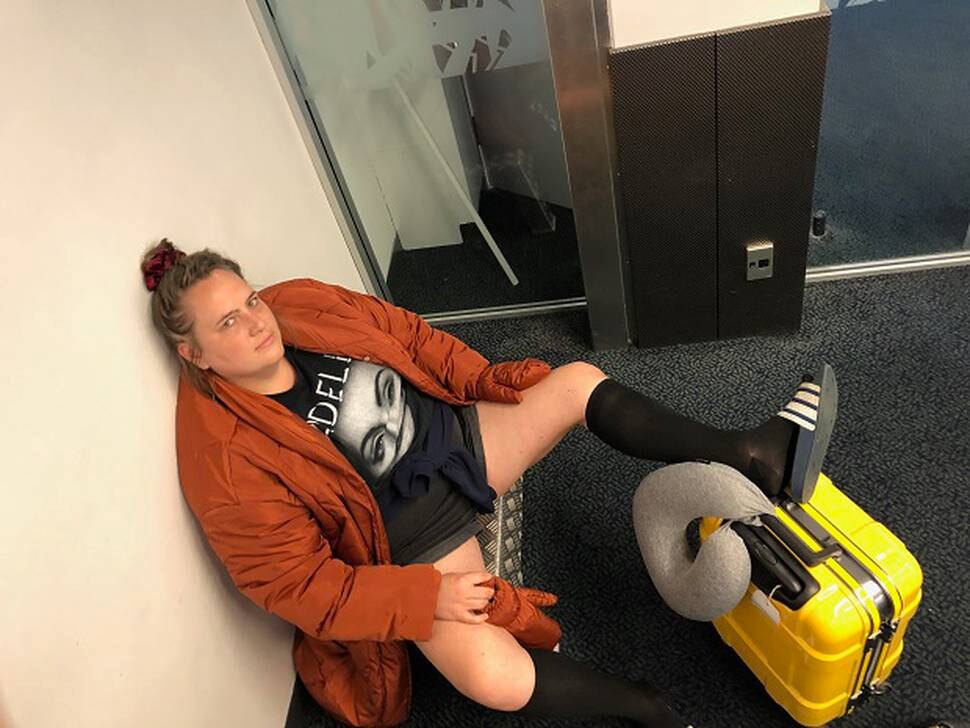 Later that day, I went to a bar near Central Park, in the top storey of the department store Bergdorf Goodman's. I sat at the bar with a friend and slowly got drunk on whiskey. The best part of travelling is — for whatever reason — you immediately become more approachable.
During the few short hours I was getting drunk, I made friends with a woman who told me about the breakdown of her first marriage, I drank with a man who worked at a local circus and I listened while his friend told me she'd "had sex with a guy from New Zealand once".
We exchanged numbers and the mum offered me her place to stay if I was ever in LA and the circus instructor offered to give us a free lesson. Two days later when I was at his circus, watching my friend train on the trapeze, I thought to myself, "only in New York" then immediately threw up from the sincerity of it all.
Checklist
GETTING THERE
Save 10 per cent on USA trips, plus fly return to LA with Air New Zealand from $1888pp, with
.
Alice Snedden co-hosts the Boners of the Heart podcast with Rose Matafeo. Her NZ International Comedy Festival show Self Titled: Volume II is on at Basement Theatre, May 15-19.