Eli Orzessek gets a taste for Sydney's top eateries.
Bloodwood Restaurant and Bar
In the hipster heart of Sydney's inner-west, Bloodwood is in the former Newtown Conservatory on King St. With an industrialchic interior constructed of mostly recycled materials, this neighbourhood favourite was packed when I visited. It's biggerthan it looks from the outside, with a narrow dining area extending out on to a huge balcony. Chefs Claire van Vuuren and Mitchell Grady have created a seasonal Australian menu designed for sharing, with a focus on sustainably managed and naturally made wines. Be sure to try the polenta chips and the charred brussells sprouts and broccoli.
If you have room for dessert afterwards, Newtown is also home to Hakiki Turkish Icecream — the Turkish delight flavour is unlike any icecream I've tried before. Or grab an after-dinner drink at Henry Deane's cocktail bar, just five minutes away.
12 Micron
In Barangaroo, Sydney's newest harbourside suburb, you'll find plenty of shiny new places to eat and shop. 12Micron has one of the best spots overlooking the harbour — although it can be a little hard to find at first. The restaurantruns on a philosophy of celebrating Australian produce, with executive chef Justin Wise's (Press Club, Point Albert Park) menu divided into four: earth, ocean, land and air.
There's also an excellent and extensive cocktail list to make your way through, and Monday to Thursday, from 5pm to 7pm, the bar hosts a Sunset Social with great drinks specials. You'll want to save some room for dessert—this place is renowned for it and the dessert baris open late every night of the week.
Ester
Sydney's high-end dining scene is as good as any in the world, and among the current crop of bright stars is Ester, where you can drop a very reasonable $88 for a fabulous and lengthy set menu. Watch out for the blood sausage minisandwich — modeled on the classic antipodean sausage on a piece of bread.
Spice Alley, Chippendale
If you're after a delicious meal that won't be too hard on the wallet, Chippendale's Spice Alley has you sorted. This open-air courtyard is tucked away behind the Kensington St laneway and offers global street-food-style dishes. Alex Lee Kitchen offers an authentic taste of Singapore—and perhaps the bestroti in inner Sydney—while Hong Kong Diner serves up Cantonese comfort food in the form of amazing dumplings. For something different, try kimchi fries at Bar Chinois — they come smothered with melted gruyere.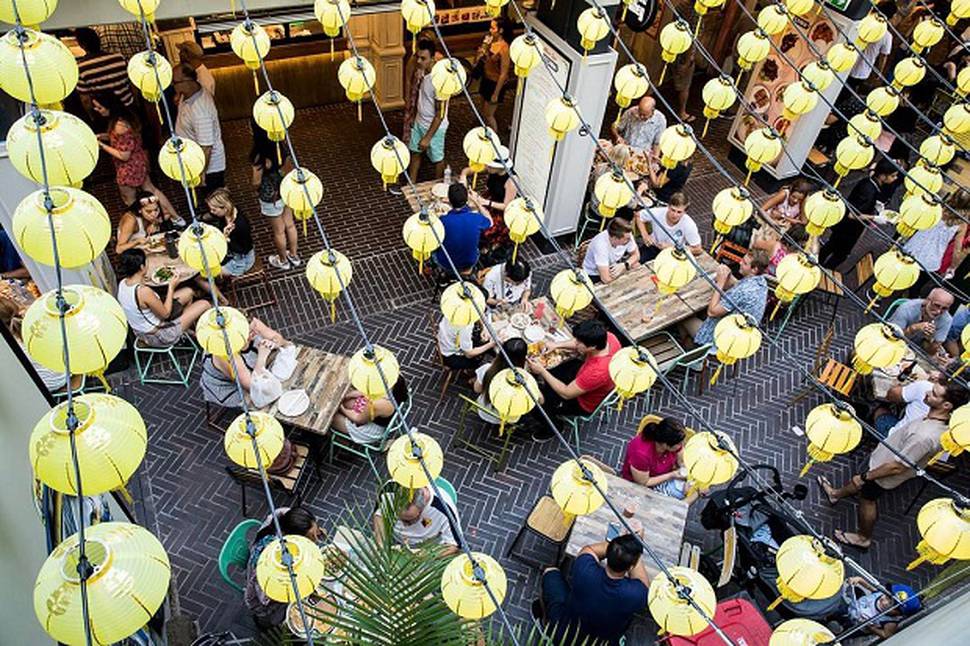 Cairo Takeaway
Don't be fooled by the name: you can eat in at Cairo Takeaway. Happily, this Enmore Rd Egyptian dineris BYO as well, though you'd be wise to try the hibiscus cordial. Tucked away in a part of Sydney already well known for top eateries from around the globe, Cairo Takeaway serves Middle-Eastern mixed plates to die for, with grilled chicken and lamb sharing top billing with some excellent vegetarian fare. All very reasonably priced.
Graze MCA
Looking at art makes me hungry—and at Sydney's Museum of Contemporary Art (MCA), you don't need to go far for a top-quality feed. On the ground floor, Graze MCA has stunning views across Circular Quay to the Opera House and all the tables are outdoors. It's another"sharing plates" kind of joint, so you'll want to visit with a friend ortwo for a relaxed lunch. There's plenty of delicious seafood and Graze is also known for its bouillabaisse. The restaurant also hosts events relating to the exhibitions in the gallery.