Jesse Mulligan discovers the joys of Wellington's suburban scene.
Think of Wellington and you probably picture Cuba St, Te Papa or the Beehive. But New Zealand's harbour capital has an exciting and growing scene hidden within its suburbs. I spent a weekend exploring some of the city's best neighbourhood destinations.
PETONE
The first European settlers made their home on this southern shore of the Hutt Valley and now it's being settled again, this time by middle-class families with a taste for good food and great espresso. The standout restaurant is Comes and Goes, serving beautiful, Instagram-friendly, modern Korean food in a light and appealing dining room. The bibimbap is a standout, but we promised ourselves we'd go back one morning for the muesli.
Petone is home base for Green Jersey Cycle Tours, where you can hire an electric bike and get dropped off on one of the city's incredible wild trails. We biked from seaside village Eastbourne south along the water and up to Pencarrow Lighthouse, taking in harbour views, wetland boardwalks and a few steep hills along the way. How puffed you are by the end depends on your taste for electric assistance, and after a day of riding we were happy to coast back into town under battery power, where you can catch a ferry back across the harbour to the city.
ARO VALLEY
Our hotel was just five minutes walk from Garage Project Taproom, a narrow bar full of personality and with an extensive range of beers brewed across the road at Garage Project HQ. It offers a short menu of good eats too, and we necked half a dozen oysters while waiting for our table to come up at Rita next door. Aro Cafe looked to have a great winelist, and was catching the last of the evening sun when we arrived.
I'll remember my meal at Rita for a long time. Opened by the team behind Nikau Cafe, it offers dining as close to perfection as I've found in New Zealand. The service is warm and careful, the wines incredible and the food gob-smackingly good. The menu changes daily according to what's in season, and the space is designed with several surprises you're better to experience in person than read about.
BROOKLYN
is where you should dine on your second night. It's on a premium corner spot at a suburban intersection with big glass windows to take in those hillside views Wellingtonians seem to take for granted. There are a number of local breweries on tap, and the food is bistro-style with a level of modern creativity that shows chef Amy Gillies is one to be reckoned with.
If you fancy walking off your meal, wander down through the beautiful shared space in the nearby Brooklyn Community Orchard, or browse the treetops in Central Park. Thanks to pest control efforts, the capital's suburbs are teeming with birdlife, and it's not unusual to see a group of native kaka swooping and playing as you wander through.
MIRAMAR AND KILBIRNIE
Jacob Brown's The Larder restaurant is always busy, because it's simply so good. Chef Jacob's love of offal is well known and is expressed in sell-out Welly On A Plate events each August, but there is plenty on the menu for the less adventurous.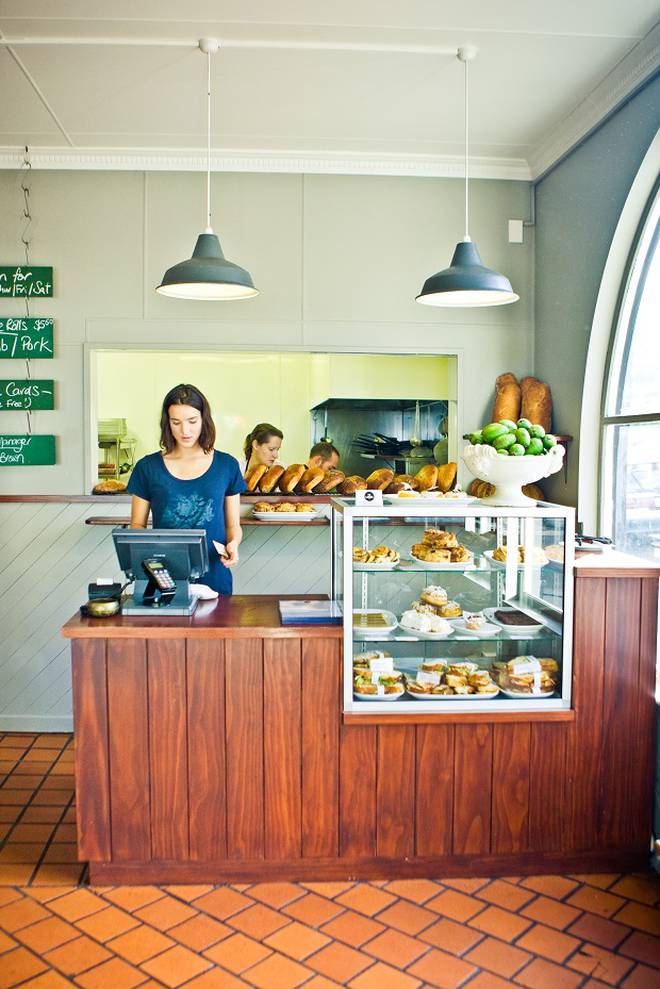 If you have a flight to catch and can't risk waiting for a table, try vegan- and wholefood-friendly Maranui Cafe, in the former surf lifesaving club at Lyall Bay.
The cafe had a nasty fire some time back and temporarily moved its kitchen to nearby Queen Sally's Diamond Deli, which is still open and a good place to grab coffee and a snack if you want to graze like a local.
While you're in the area, consider a trip to Weta Workshop. For years you could only speculate about what was happening behind the closed doors of the film company behind The Lord of the Rings and King Kong, but now it has given the public a sniff of the action, offering studio tours such as the popular Miniatures Stage Tour: Thunderbirds are Go.
Not technically in either of these suburbs but worth an honourable mention is Bambuchi, where chef Chloe Duncan runs an exciting ingredient-led menu featuring the best elements of Mediterranean and Asian cooking. Hataitai is the sort of suburb Wellingtonians love but a tourist would have no particular cause to visit. All the more reason for you to drop in and act like you live here full time. The capital's neighbourhoods are looking so good right now, you may end up seriously considering it.
CHECKLIST
Getting there
Air New Zealand flies direct from Auckland to Wellington, with one-way Seat fares from $53.
Staying there
Grand Mercure Wellington,
345 The Terrace, grandmercure.com
Details
WellingtonNZ.com