A New Zealand passenger has penned a furious letter complaining about an airline's scantily dressed flight attendants.
Dr June Robertson, from Wellington, New Zealand, has travelled to Malaysia twice a year for the past decade. The "middle-aged professional" was so furious about her most recent flight on AirAsia that she wrote to Malaysian senator Hanafi Mamat to share her disgust, according to the Malaysian Digest.
Dr Robertson wrote in the letter, which has been posted on Facebook: "I have felt very offended by the extremely short skirts these female wear on Air Asia ... I found it quite disgusting myself, as not everyone appreciates this."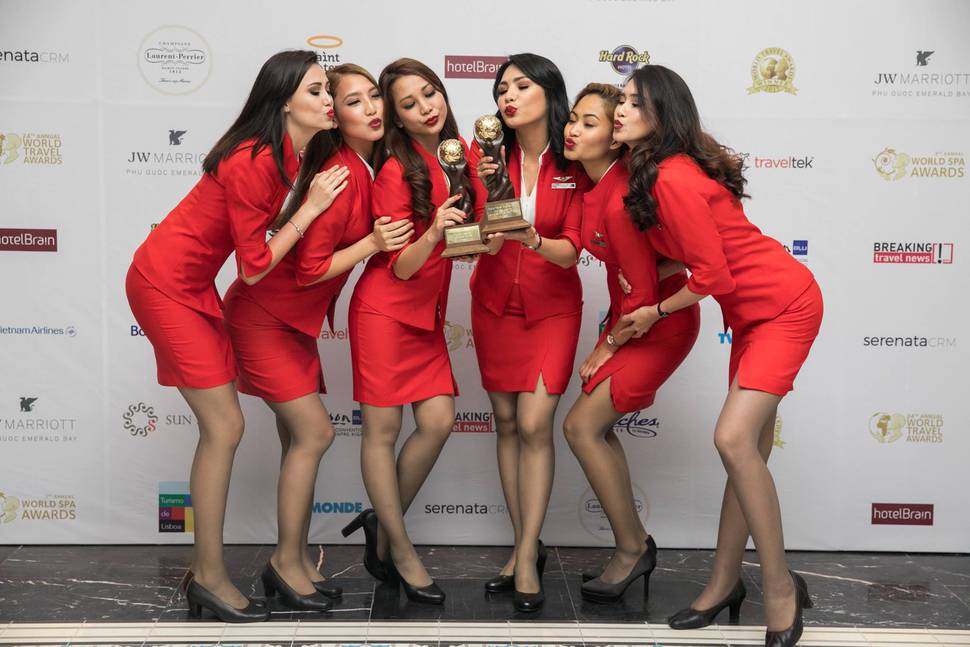 "I found it quite disgusting myself as not everyone appreciates this."
She detailed an incident at Kuala Lumpur airport that left her shocked.
"One of the Air Asia women bent over in the supermarket in KLIA 2 and I seen her underwear, terrible!"
She describes herself as a "middle-aged professional woman" who has visited Malaysia twice a year for the last ten years.
She continued to site another incident on a flight last October from Auckland to Kuala Lumpur where she told a crew member to cover up.
"On an Air Asia flight ... the women serving us in the premium business class seats had her blouse opened and I could see the top of her breasts. I objected and asked her to close her jacket, as she was bending over us."
The fury upped a notch as Dr Robertson ended her letter.
"One of the things we like about Malaysia is the fact your women do not dress like prostitutes and the people are very respectful of others."
However, she had no issue with the way the men were dressed.
The letter was addressed to Hanafi Mamat, a Malaysia senator who has suggested Air Asia flight crew should wear a uniform which "portrays Malaysia as a Muslim country with strong Eastern values", Free Malaysia Today reported.
Mamat had tackled the issue of sexy uniforms last month, suggesting flight attendants serving Malaysian airlines wear sharia-compliant uniforms to avoid giving tourists the wrong impression of Malaysia.
He had claimed the sexy uniforms of crew on AirAsia and Firefly could "arouse passengers".