1. SIGATOKA RIVER SAFARI
Zipping up the Sigatoka River on a jetboat to a local village. The kids loved their presents of colouring pens, rugby balls, and kava for the elders. The love these little kids showed towards strangers was something I've never felt before.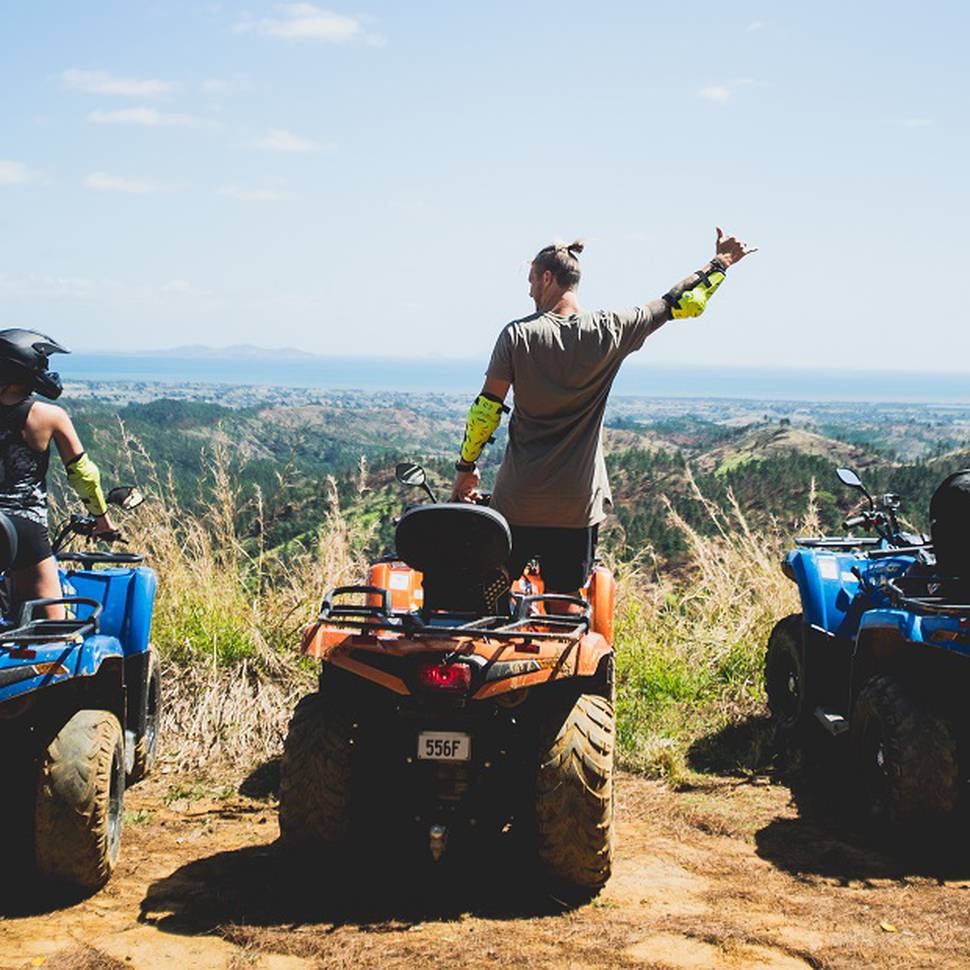 2. GET DIRTY
The back country of Fiji is raw. Climbing deep into the rainforest on our Terra Trek buggy tour and our Go Dirty quad bike tour showed us a side of Fiji I didn't know existed. Pine trees, strongwaterfalls, remote villages and plenty of mud to splash around in.
3. YASAWA ISLANDS
Coral reef in its purest form. Travel moments like this make me pinch myself. How incredible is this world? Don't miss the chance to watch the sunset with your mates while floating in a tube and sipping a beer.
4. JETBOARDS IN THE MAMANUCA ISLANDS
, jetskis, private sand cays and pizza at floating bar - all in the Mamanuca Islands. Insane way to spend the day in Fiji.
5. VOLUNTEERING
It's all about perspective when travelling. Appreciation for what we have and changing the lives of those less fortunate is truly rewarding. Helping for a day or a week, it all counts.