Donna McIntyre takes to the iWays and byways of Hawke's Bay for a festival of cycling that has something for everyone
The Summer Cycling Carnival brings me to Hawke's Bay, welcoming me with a warm sunny day after a drizzly morning flight departure from Auckland.
In keeping with the festival theme, transport for part of my stay is a stylish pair of Avanti wheels.
So much of what is on offer is within walking distance in Napier, where I am based. That catchment of things to do and see grows larger when you bring or hire a bike, and making navigation easy is that expanse of water to help you find your bearings.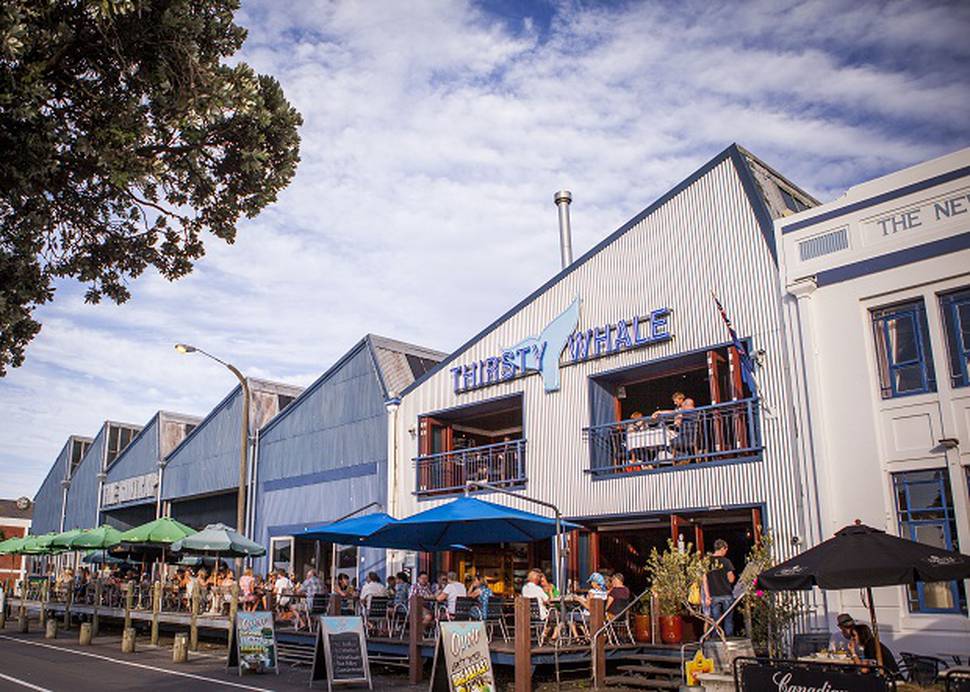 I cycle to Ahuriri with its port, family-friendly beaches, and an eclectic mix of architecture of renovated woolstores, Art Deco buildings and historic cottages sharing streets with eating places, stores and galleries and businesses.
Back at Marine Parade, I head south along the shoreline with Cape Kidnappers inching enticingly closer. The city's architecture constantly demands my attention — the Art Deco it is famous for, villas standing sentry-like on the hill above Marine Parade and modern grand homes gracing Napier Hill and the port area.
Moving outside the city's environs as part of a group ride from the Hawke's Bay showgrounds at Hastings we cycle iWay pathways and roads following the Clive River to Whakatu, through Clive and along the coastline to Te Awanga for a lunchtime stop at Te Awanga Estate, before making the return trip.
It's wonderful to see cycling elites the likes of Julian Dean and Robbie McEwen mingling with the ordinary folks giving cycling a go, including parents and grandparents riding with primary and teenaged aged children.
The Bay's topography means social cyclists can easily bike the urban and wine cycling trails or make their way along the waterfront.
On the weekend I visit, the elite road cycling circuit includes sprint sections and hill climbs which are also accessible to weekend warrior riders wanting to give their legs a workout.
I get caught up in the buzz of the action, joining cow-bell ringing spectators on the streets, then taking a free spectator bus up Napier Hill to watch the hill challenge before returning to the waterfront for the race finish directly below my sixth-floor room at Scenic Te Pania. It's a grandstand view.
It's enough to make me want to pump up the tyres of my dust-gathering bike waiting at home.
But the weekend is also about learning something of Napier's history as well as enjoying the buzz of a national cycling event.
I visit MTG Hawke's Bay (Museum Theatre Gallery), where Gaylene Preston's interviews with survivors of the 1931 earthquake leaves a lasting impression.
That film and another called The Day the Bay Changed at the Art Deco Trust seem even more pertinent now, with what the people of Christchurch and Kaikoura have been through.
These Napier residents, who were filmed in the early 2000s, recount those life-changing events and how the community spirit rallied to cope with the heartbreak and to rebuild the city including the many Art Deco buildings that now define Napier.
Later, during a walk led by an Art Deco Trust member, I learn to look up more often on my rides and walks to appreciate the Art Deco on the walls and ceilings around the city.
It is a great city visit, whether you lean towards exercise, culture or vineyards.
The ease of getting around the city and the countryside means you can tailor your stay to be as relaxing or as exhilarating as you want.
CHECKLIST
Getting there:
flies from Auckland to Napier four times daily (three on Saturdays).
Accommodation: Scenic Hotel Te Pania has great views on the waterfront.
Details: Napier and the surrounding region has plenty of cycle trails and is a great place to hire a bike. Mine came from Napier City Bike Hire at 117 Marine Parade.
The programme for the 2108 Summer Cycling Carnival is now live. The festival runs January 5-10, and events include a Dress Your Bike competition for kids on January 10 and the iWay Family Fun Ride along Marine Paradey.
For full immersion, head to Napier for the annual Art Deco Festival on February 14-18.