For years, some of Italy's most beautiful gardens were locked away from public view.
Thankfully, one British woman managed to convince owners to open their gates and share their horticultural gems with the outside world, and now many of them are open for visitors to enjoy.
That woman is Judith Wade, founder of Italy's largest garden network, Grandi Giardini Italiani (GGI), meaning Great Italian Gardens, which is celebrating its 20th anniversary this year.
She started the voluntary association in 1997 with just 12 gardens, but now 124 of Italy's finest gardens, complete with artistic and botanical heritage and stunning water features — both privately owned and state run — welcome millions of visitors each year.
Here she shares five of her favourite gardens that boast spectacular water features.
1. Villa Visconti Borromeo, Lainate
On the outskirts of Milan, this 16th century house, in the style of a Tuscan villa, was enhanced when Count Pirro introduced leisure to his agricultural estate in Lainate, including the garden and nymphaeum (monument), known as the Water Palace. The garden enjoys an 18th century fountain dedicated to Galatea and Neptune, and 820 trees of 56 different species. The nymphaeum is completely covered in black and white or tempera-painted pebbles. Watch out for a statue of Venus, mythological figures in mosaic and an unexpected water jet managed by clever 'fountain attendants'!
2. Villa d'Este, Tivoli
, an Italian masterpiece of garden art and a UNESCO World Heritage Site, is a much-copied example of European Mannerism and Baroque gardens, with its staggering concentration of fountains, nymphaea, grottos, water games and hydraulic music. After a long period of neglect, the villa became Italian state property and a programme of restoration was drawn up, including the recent renovation of the Organ Fountain and the Owl Foundation (or Birdsong).
3. Giardino Barbarigo Pizzoni Ardemani
in northern Italy reached its maximum splendour in the second half of the 17th century and features 70 statues, mostly by Marengo, which merge into architecture, waterfalls, fountains and water games in the 15 hectares of beautiful nature on the hillside. Springs, cisterns, canals and reservoirs have all been restored to bring back the splendour of 16 fountains, four fishponds, three water games, rivulets and pools.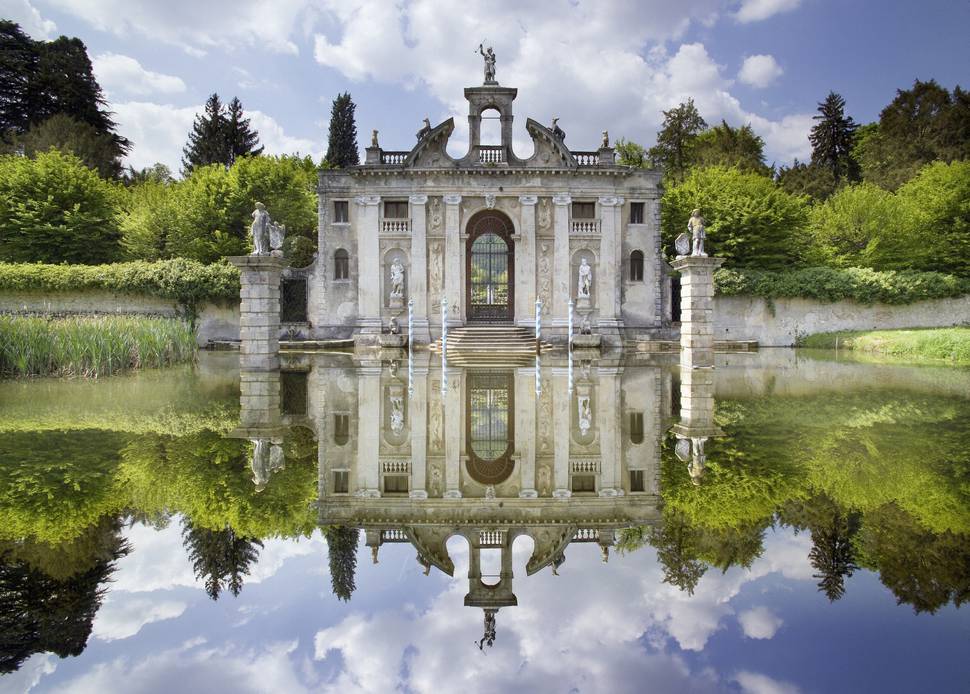 4. Parco della Villa Reale di Marlia, Lucca
Woodland, streams and a lake create a great sense of romance in this series of classical Italian gardens, from the time of the Orsetti family. Situated in Lucca in the heart of Tuscany, the Royal Villa at Marlia has been the residence of aristocratic families and great art patrons over many generations. In the early 1800s, Napoleon's sister, Princess Elisa Baciocchi, extended the majestic complex. In 1923, Count and Countess Pecci-Blunt bought the villa and commissioned famous French architect, Jacques Greber, to create a romantic haven.
5. Parco Idrotermale del Negombo, Ischia
In 1946, humanist and traveller Duke Luigi Silvestro Camerini reached Ischia to create a park which would highlight his passion for botany. The charm of the place and its surprising similarity to the Bay of Negombo, which he had seen and admired in Ceylon, persuaded him to choose San Montano Bay. Here, you find thermal springs, while the garden landscape is integrated with magnificent plants brought from Australia, Japan, South Africa and Brazil, as well as a whole series of contemporary art sculptor installations.