Here's a short quiz. Four questions.
Where can you stay in a seven-star hotel? Abu Dhabi.
Should you visit? Absolutely.
Why?
Because accommodation doesn't get any better than this. Plus, unlike the world's other seven-star hotels, this one is not the exclusive domain of high-profile sports people, champagne-sipping celebrities and gold encrusted royals.
And finally. How much? Not much more than a night in a five-star hotel in New Zealand.
Welcome sir or madam to Emirates Palace, a place where the staff to guest ratio is 3:1, women guests are welcomed with a bouquet of roses and limousines are used like hotel taxis.
Yet despite the spectacular opulence — and unlike the seven-star Burj al Arab in Dubai — room prices do not kick off with four-figures.
Lavish rooms at Emirates Palace start around $NZ460 a night.
As I sit down for lunch on the terrace of Le Vendome Brasserie, one of the palace's elegant restaurants, hotel representative Mohammed Alaoui discusses how visitors can get the wrong idea about the palace.
"There is a misconception that Emirates Palace is only for rich people. That's not the case," he says.
"The hotel is the people's palace and it's not out of reach."
SASHAYING INTO GOLD CLASS
Arriving at Emirates Palace is like stepping into an Arabian fantasy tale. Visitors enter through a formal garden and then the path sweeps upwards to the enormous, coral pink building.
At check-in, a man in a dishdasha offers a petite glass of rich, strong Arabic coffee and invites guests to pick from an enormous pyramid-shaped plate of dates.
Once the ladies have their white roses, guests are then escorted through the lobby, which could be a tourist attraction in itself.
Looking up at the 70-metre high shimmering dome (measuring 42m across) you could be forgiven for thinking you were in a mosque.
The gold theme carries through to the rooms, which feature silk brocade sofas, a personal butler, Swarovski crystal chandeliers and bathtubs raised by marble steps.
Some parts of the one kilometre wide, Abu Dhabi-government owned palace are off limits to everyday guests — there are six ruler's suites reserved for Royal families.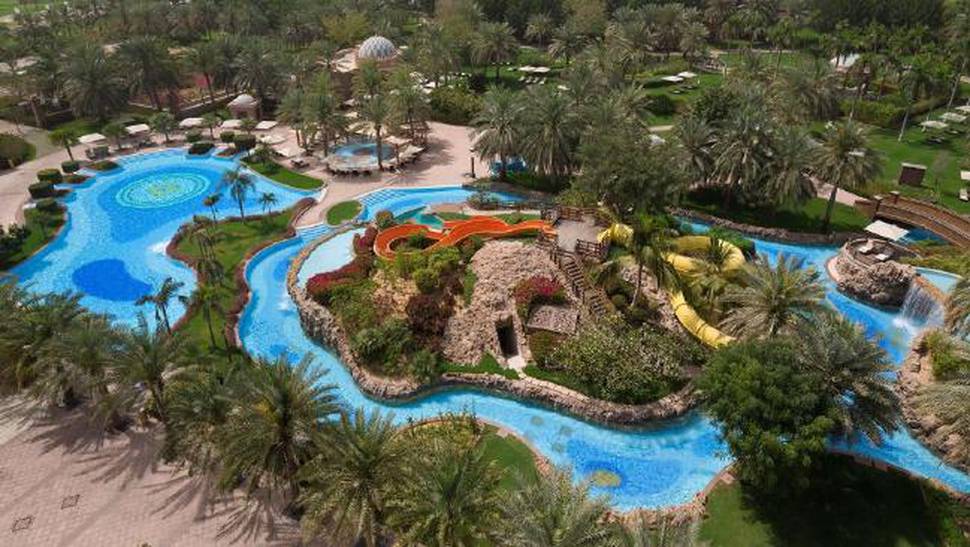 Although these rooms are off limits, private dining at the palace is not the exclusive domain of the rich. Emirati restaurant Mezlai has three private dining facilities that you can use at no extra cost (try the 23k gold camel burger on a gold-dusted bun).