It's that time of year where temperatures are starting to plummet and our newsfeeds are filling up with airport check-ins and images of people travelling to Europe for a summer holiday. Suddenly, the need for sun-kissed skin, clear-blue skies and crystal clear waters is starting to beckon.

If there's one summer destination that's worth dreaming about, it would have to be the Greek Islands. With so much to see and do in this historically rich, picture-perfect paradise, what's not to love?

We've rounded up some of the best Airbnb listings the Greek Islands have to offer. Even if you're only daydreaming, it's enough to take the edge off and make those crisp winter mornings a little easier as you plan your next adventure.
Mykonos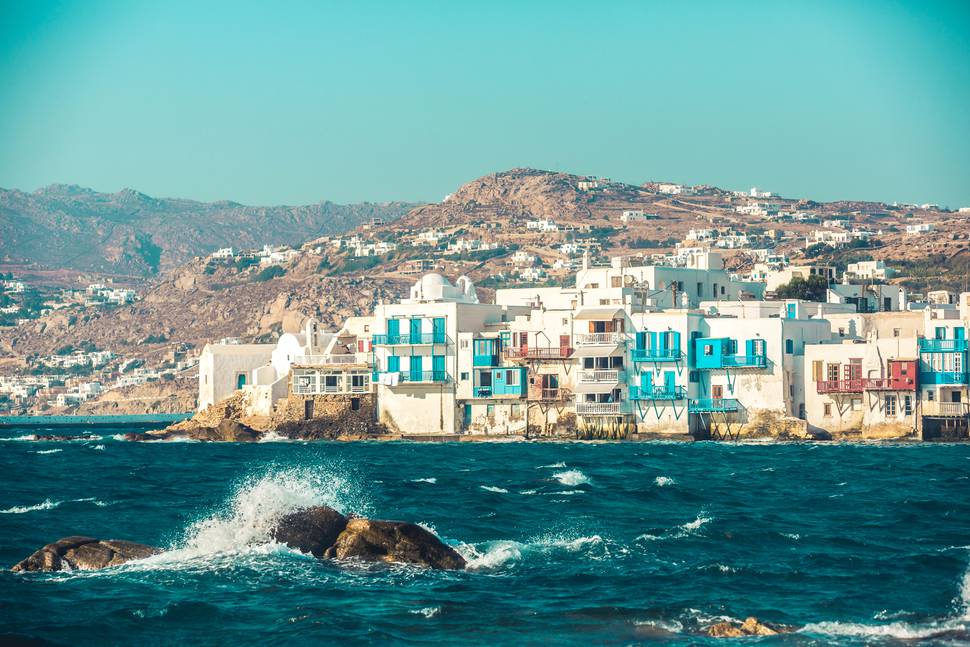 With a reputation for glamour, Mykonos is where the party is — you might even spot some authentic A-listers here. During the summer, you'll find a bustling atmosphere at the many restaurants, clubs and beach bars. Spend your days in relaxing on the exotic beaches to prepare for a night of dancing.
Villa Eros — Magnificent View & Pool — Jacuzzi, from $705 per night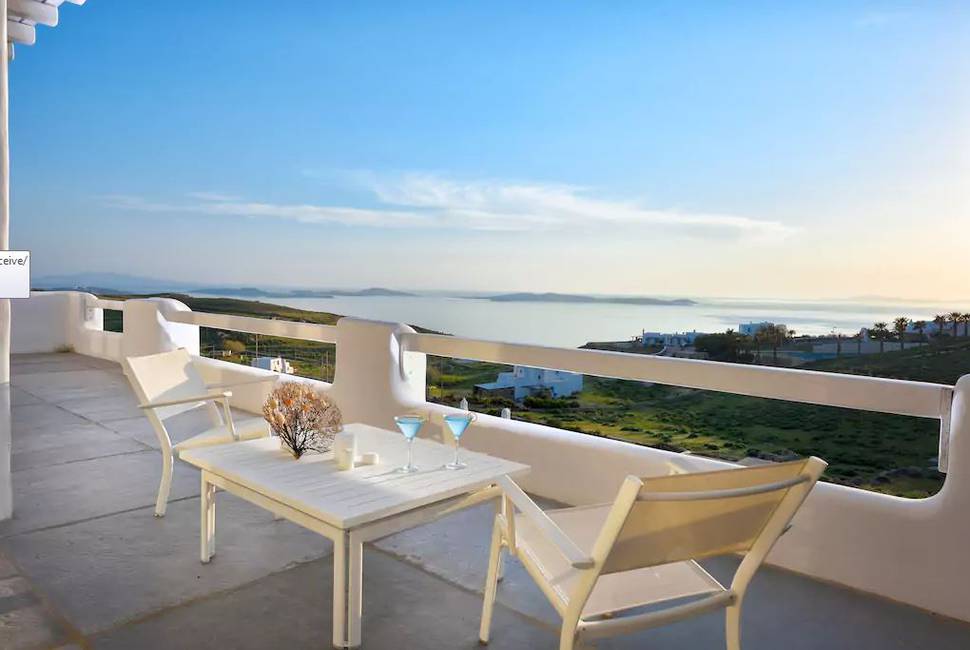 Located in Farini, a five minute drive from Mykonos Town, this spacious villa will have you feeling like a celebrity, as you enjoy the pool and the spectacular view.
Luxury villa in Mykonos, from $300 per night
Overlooking the township, this villa offers a private pool and an incredible sunset view.
Santorini
One of the best known Greek islands, Santorini actually consists of a group of islets: Thirassiá, Asproníssi, Palea, Nea Kaméni and the main island of Thira. These islands were formed through intense volcanic activity, resulting in multilayered cliffs that are now lined with white Cycladic houses. Today, Santorini is the ultimate destination for romance with beautiful beaches, wineries and restaurants.
A Three-House Complex in Oia, from $763 per night
Located in the magical hilltop village of Oia, these three houses boast views over the volcanic islands. Get your friends together and you could be enjoying a glass of wine on each other's balconies every night.
Luxury Villa with Breathtaking View, Oia, from $1115 per night
This villa offers a 270° view of the entire caldera, Thirasia, Ios, and — above all — the sunset. The marble floors and crisp white walls enhance the experience.
Cave House, Oia, from $1057 per night
Perched on the cliffs of the caldera, this Airbnb is part of a traditional synthesis of houses owned by a family of architects. Once the old bakery of Oia, it was recently restored with respect to the unique local architecture.
Santorini Paradise Retreat, from $8219 per night.
This luxury stay has enough space for 11 guests, with views out over the cliffs of Oia. Located in a very secluded area, you'll enjoy the two lagoon-like pools and the breathtaking views in peace.
Georgoia House-Volcano View, from $705 per night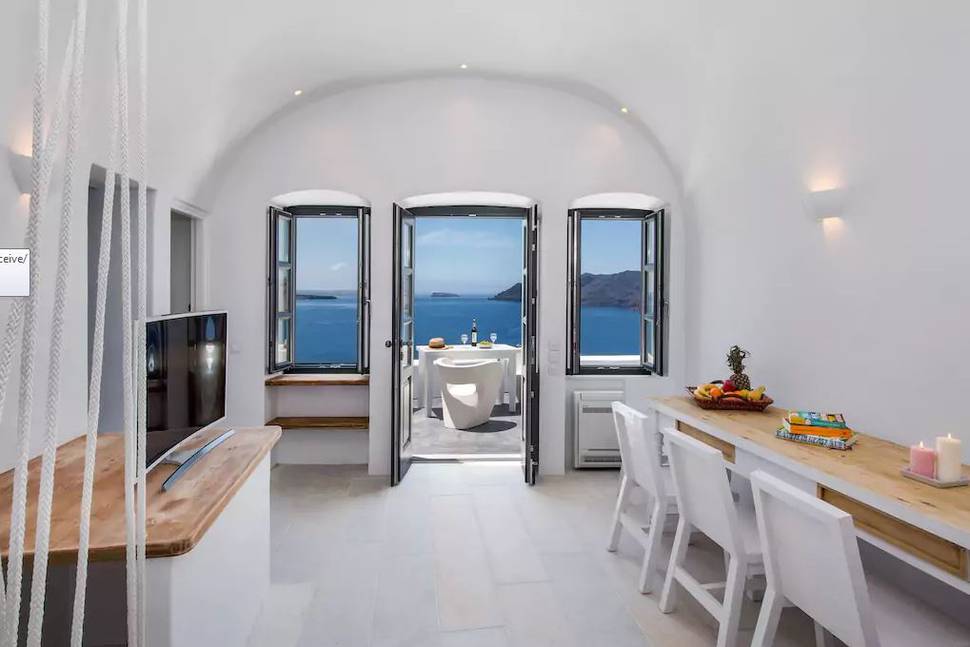 Located a few minutes away from the main street of Oia, this house has three bedrooms and is perfect for couples, solo adventurers, business travellers and families with kids. Enjoy the complementary bottle of wine while taking in the views from the balcony.
Paros
Known for its beaches and traditional villages, Paros is located in the heart of the Aegean Sea and is ideal for young travellers, couples and families alike. Explore the villages of Naoussa, Parikia and Lefkes and take in the whitewashed Cycladic architecture, or take a day trip to the small island of Antiparos and relax at the crystal clear beaches.
Villa Aethra - 5 bedroom deluxe, from $704 per night
This Airbnb is found in the Petaloudes — also known as the Valley of the Butterflies, which really comes alive in the summer months. With space for ten and beautiful sunset views, this is a great spot to base yourself in Paros.