We're almost half way through the year already (sorry!), but that means there are still six months to go until the summer holidays (sorry again!). If you need an exciting getaway before then, try one of these destinations just waiting to inspire you . . .
PAPHOS, CYPRUS
Best for... culture
Offset hours spent snoozing on a sunlounger by clocking up cultural pursuits in 2017's balmy European Capital of Culture. Throughout the year, 300 events will be staged against a backdrop of Hellenistic tombs and Roman fortresses in the birthplace of ancient goddess Aphrodite on the island's southwest coast.
A varied programme includes open-air concerts in the medieval Castle Square, cinema screenings on the beach, dance shows in the street and an art exhibition along the Akamas Peninsula. For more details about what's still to come this year, visit pafos2017.eu
The mosaics of Nea Paphos (Aphrodite's Sacred City) are rated among the most beautiful in the world and have earned Unesco World Heritage status. In October, archaeologist Sharon Walker from the British Museum will be hosting a series of workshops about the mosaics at Paphos' sophisticated beachside Almyra hotel. Rooms cost from $350 a night with breakfast.
FINLAND
Best for... outdoor adventure
On December 6, Finland celebrates 100 years of independence from the Russian Republic, with celebrations and new openings happening throughout 2017.
The most exciting project is the designation of new national park Hossa, in eastern Finland's Kainuu region, which will become the outdoor-loving nation's largest protected nature area. Hike trails, canoe waterways, or seek out Stone Age rock paintings. Overnight in a cabin or embrace the wilderness by camping; bookings can be made at the Hossa Visitor Centre.
Although the woodland setting perfectly matches author Tove Jansson's whimsical imagination, you won't bump into any Moomins in Hossa. Instead, head to Tampere for the newly renovated Moomin Museum, showcasing more than 2000 pieces of memorabilia.
And everyone is invited to the party from August 25-27, when outdoor tables will be laid across the country for Finland's ambitious Let's Eat Together festival
PERU
Best for... history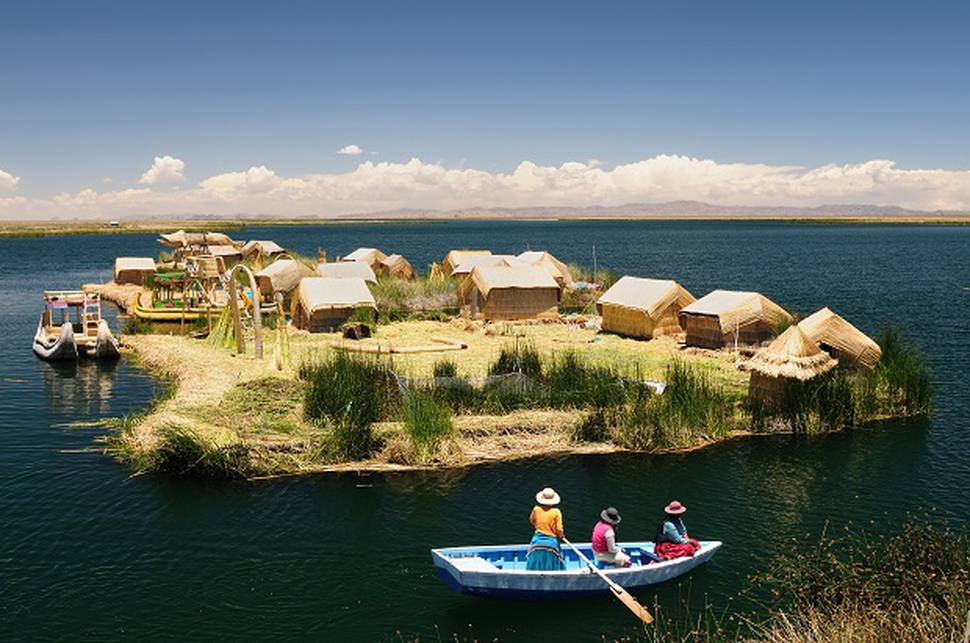 Machu Picchu has long been Peru's greatest tourist attraction, but the country's jungle-swathed mountains conceal many more lost cities.
A new cable car in the north will improve access to Kuelap, a sacred site built by the Chachapoyas from the sixth century — pre-dating the Incas by several centuries.
The 25-minute scenic ride replaces a winding journey along treacherous hairpin roads, to reach temples and conical houses peeping through a misty forest draped with bromeliads.
Plans are also afoot to build a cable car to remote Inca settlement Choquequirao, packaging a two-day trek into a 15-minute journey, prompting Lonely Planet to vote the Sacred Valley site a top place to visit before the car launches in 2018.
Further south, the city of Arequipa, home to mummified Inca princess Juanita, has been enjoying greater exposure since May when Belmond launched a new luxury train journey ending in Cusco. The two-night trip on the Andean Explorer sleeper train incorporates a stop at the dizzying 3800m-high Lake Titicaca, where indigenous Uros people still live on floating islands made from reeds.
MADAGASCAR
Best for... wildlife
Revered for its endemic wildlife, most notably the charismatic lemur, this African island, lapped by the Indian Ocean, is benefiting from improved infrastructure and accommodation options.
Managed by Norman Carr Safaris, the new Miavana resort sits on Nosy Ankao, part of a private five-island archipelago off the northeast tip of the mainland. Dissected by lagoons and fringed with reefs, it's ideally located for observing the island's marine bio-diversity.
Visit from June until November to spot migrating humpback whales.
A more economical option for exploring Madagascar is G Adventures' eight-day Baobab & Tsingy Explorer trip, focusing on the central region and its famous spiky rock formations. The trip costs from $2116, excluding flights.
CHILE
Best for... eccentricity
Delve into the life of Nobel Prize-winning poet and political activist Pablo Neruda, the subject of last year's art house film Neruda starring Gael Garcia Bernal.
Neruda's three eccentric houses have been transformed into museums; two along the coast in Valparaiso and Isla Negra, and one in Santiago's Bellavista district. Visit fundacionneruda.org/en for opening times and entry prices.
A 10-minute walk away, across the capital's fast-flowing Mapocho River, lies trendy area Lastarria, home to new boutique hotel Magnolia.
Built in 1929, the former family home has been restored to its former Neo-Gothic glory, with an elegant bar and reading library. Rooms from $224 with breakfast.
- AAP