Above the Tube and beyond the highways, London's watery byways are worth leisurely exploration, writes Max Bania.
When you think of canals, it's Venice and Amsterdam that spring to mind. But London has its own fascinating network to explore.
Before the advent of road and rail, canals formed the backbone of Britain's booming industry, linking manufacturing hubs in the north with London in the south.
Nowadays, generations past their commercial use-by date, they're still a treasured asset.
Walking or biking along London's scenic canals offers not just a pleasant contrast to the bustle of Europe's largest city, but the occasional gratifying glimpse back in time.
Once canal side, everything (including the boats) moves at a slower pace.
Londoners sit and sip coffees and pints, Canada geese cruise by, and canal boat owners faithfully tend their floating homes.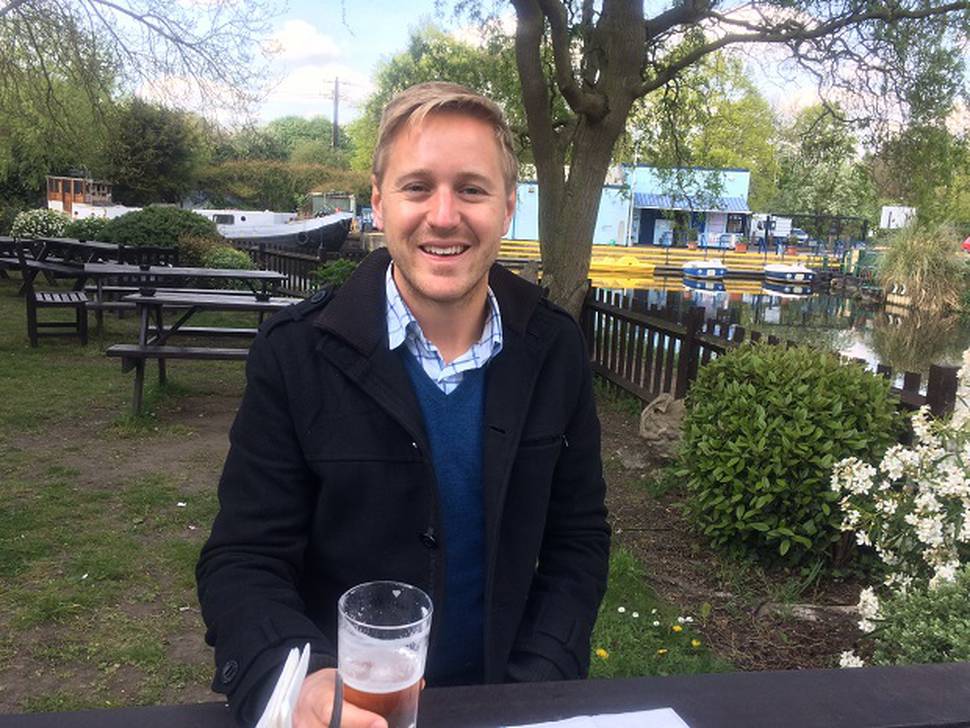 GREENFORD TO LITTLE VENICE (9KM)
Completed in 1820, this lesser-travelled section of the Regent's Canal winds through London's northwestern suburbs and is a peaceful haven through a busy part of town. Here the canal passes through quiet parkland, past old mills, and over the top of a major arterial road (a slightly surreal experience). You'll get a glimpse of Wembley Stadium's giant arch as well.
SEE: Dormant gasworks' lattices — elegant, hulking, throwbacks to Victorian London — tower over the canal at several points along this stretch. But by far the most imposing structure is Trellick Tower — the 31-storey apartment building is a classic example of brutalist architecture that pops up regularly in London popular culture.
EAT AND DRINK: The Union Tavern (45 Woodfield Rd) is a great spot for a canalside pint. A short walk from the canal is Golborne Rd with a range of restaurants (try Maramia Cafe for outstanding Palestinian cuisine).
LITTLE VENICE TO GRANARY SQUARE (6KM)
Leafy Little Venice is the meeting point of three canals and one of London's most exclusive neighbourhoods. Once a year, the small basin is the focal point of a canal-boat festival that has live music, food stalls and a remarkable array of garish maritime-themed knick-knacks for sale. From here, you head north through Regent's Park to Camden, where the outdoor markets are always teeming with tourists. Passing under Camden Rd, it's a short trip onward to Granary Square, a commercial redevelopment and public space that's brought a young, hip crowd to the area.
SEE: The animals of Regent's Park Zoo and towering consular houses are a feature of the Regent's Park stretch. It's a short diversion to Primrose Hill, with sweeping views of the city. If you feel like a canal cruise, Little Venice is the place to hop on.
EAT AND DRINK: You're spoilt for choice at Granary Square. Caravan (1 Granary Square) has New Zealand provenance and, not surprisingly, good coffee. A short walk away, Granger and Co (7 Pancras Square) does world famous ricotta pancakes that first appeared at Bill Granger's Sydney brunch eateries and never ever drop off the menu. Best not to fill up on snacks at Camden Market en route.
LIMEHOUSE TO ISLINGTON (7KM)
Regent's Canal emerges from an underwater section at Angel, and continues east through dense urban areas until it reaches Victoria Park. There, it turns south, bordered by the picturesque Mile End Park until it drains into the Thames at Limehouse Basin, where you're only a short ride on the Docklands Light Railway back into the city centre.
SEE: Kayaks are available for hire at Limehouse Basin. The canal also passes by the 86ha Victoria Park, voted the UK's most popular park in 2014.
EAT AND DRINK: If it's a Saturday, you'll want to take in the sights and sounds of Broadway market. The Limehouse end is a short walk from The Prospect of Whitby (47 Wapping Wall), which claims to be the oldest pub on the Thames and has stunning views upriver to Tower Bridge and downriver to Canary Wharf.
OLYMPIC STADIUM TO TOTTENHAM MARSHES (8KM)
This route follows the navigation canal of the Lea River, the Thames's under-appreciated tributary and inspiration for an Adele song of the same name. You will travel past past riverside pubs and the wide, grassy expanses of Hackney Marshes and Leyton Marshes.
You can really follow this path as long as you like, through the increasingly beautiful Lee Valley Nature Reserve — if you're really adventurous, try riding the full 40km to Hertford and catching the train back.
SEE: London's Olympic Park is a sprawling complex open for the public to explore. Birdwatchers will enjoy the riverside marshes, in which they can see dozens of bird species as well as the river otter (if you're really lucky, that is. Experts estimate there could be as few as four or five animals along the full length of the river).
EAT AND DRINK: A number of pubs and cafes have sprung up next to the river in the trendy Hackney Wick neighbourhood. Crate Brewery (7 Queen's Yard) offers hand-pulled pints and good pizza. Further up the river, the Tearooms at Stonebridge Lock serve refreshments and Cockney banter in a secluded spot next to the lock.
CHECKLIST
Getting there: House of Travel has a sale on Qantas flights to London, with return Economy Class fares starting from $1839.