As the NRL season kicks off, Michael Burgess recalls his dream-made-reality at a final to beat all finals.
This was bucket list time. In Sydney, with the NRL grand final less than an hour away, and Australia rockers Cold Chisel had just walked on stage.
I was among more than 80,000 fans at Stadium Australia, but no one seemed more excited than the Brisbane Broncos supporter next to me.
Balancing two "middys" of Tooheys New (why do Australians have so many weird names for beer vessels?) and a hot dog, he was standing on his seat, rocking along as Jimmy Barnes belted out Khe Sanh.
This was sporting nirvana, and the game hadn't even kicked off yet.
Attending the grand final had been a long-held dream, ever since watching the classic 1989 decider between the Balmain Tigers and the Canberra Raiders that was beamed into hundreds of thousands of New Zealand homes.
Almost three decades on, I was going to experience one.
League in Australia is incredibly tribal. A full three hours before kick-off, there were thousands of fans milling around the Olympic park precinct, most in their club colours.
Aside from Broncos and North Queensland Cowboys fans - the two teams in action - there were jerseys from almost every NRL team, and even some defunct ones, like the Newtown Jets and the North Sydney Bears.
It's league's biggest day of the year, but grand final fever takes over Sydney for the week.
The first taste of it was a visit to NRL Nation, a massive fan zone (the size of a few football fields) set up at Darling Harbour. Bands provided a musical overlay and current and former players were on hand for photos and autographs. There were some nice innovations, including the chance to put on headphones and be a commentator on a slice of league action, then listen back to your work. A replica of the NRL trophy was present for a unique photo and there were various skill zones, where you could be a passing or goal-kicking hero for a day. Each of the 16 clubs had stalls and their (sometimes scary) mascots on the loose.
I also enjoyed the Rugby League Museum, a few kilometres across town at Moore Park, which was a great combination of historical treasures and audio visual entertainment.
The sporting theme continued with a tour of the adjacent Sydney Cricket Ground. It was as magnificent as you would expect, although it was the little details that stood out; standing beside the white picket gate through which each new batsman enters the arena, and later sitting in the dressing room where notable feats over the years have been scrawled by players on a wardrobe door. There's Michael Clarke's 329 not out in 2012, there's Brian Lara's 277 (1994) and Sir Richard Hadlee's 6/49 in 1974.
The next day started with ricotta hot cakes at Bills, the iconic Bondi cafe that now has branches in Japan, Hawaii and South Korea. To walk it off, we ambled along the Bondi to Bronte coastal walk, 6km of beaches, rock pools and parks. Great scenery but nothing beats watching the resident surfers work their magic. The pathway was busy - with families, cyclists, joggers and tourists - but not overcrowded and there were plenty of options for toilet and icecream stops along the way.
An afternoon tour with My Sydney Detour was a unique experience, especially the ride in a fully restored 1964 EH Holden Premier. Our guide was an encyclopedia of fascinating Sydney facts and we took in views that only an experienced local could find, including his highly recommended (and secret) "perfect proposal" spot.
Sunday was grand final day. There was a quick trip to Manly in the morning, for some stand-up paddle boarding then another extensive brunch. As my companions tucked into the bountiful sea food at Papi Chulo, I wondered about the Australian obsession with zinc cream, as I watched a mother plaster her kids in the stuff.
Fed and watered, it was time for the trip west to Stadium Australia, a 30-minute train ride from the CBD. Some of my fellow passengers weren't too impressed about having two teams from north of the border in the big game - "Mate ... bloody Queenslanders, it's a bit on the nose" - but everyone was in a jovial mood.
It's a full afternoon's entertainment. As there are two games on before the main event, and plenty of entertainment and activities around the stadium precinct, most punters arrive early.
Cold Chisel whipped the crowd into a frenzy before kick-off - a frenetic Barnes was brilliant - and the game lived up to all the hype. It was a thrilling match, that was eventually decided in golden point extra time by a Johnathan Thurston field goal.
I had no particularly affinity with either team but found myself emotionally drained by the contest, such was the drama that had played out on the turf.
"You are pretty lucky mate," said a companion later. "Waiting 30 years to see a grand final - then you have seen one of the best."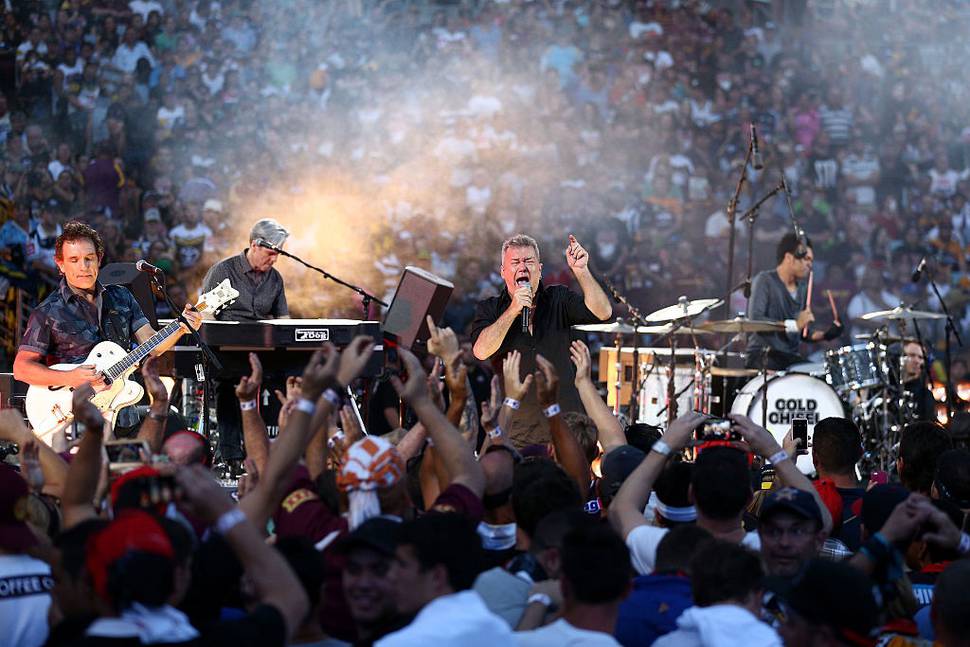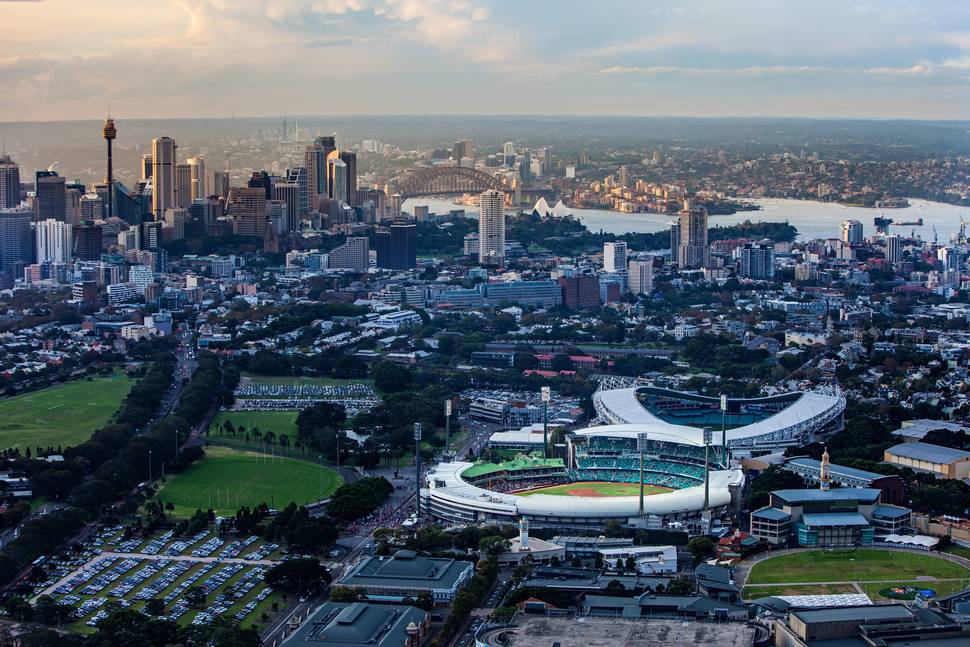 Beautiful: The Carole King Musical
This inspiring musical tells the story of legendary songwriter Carole King, from her childhood in Brooklyn to her years crafting classic hits with husband Gerry Goffin for artists such as The Shirelles, The Monkees and Aretha Franklin.
makes its Australian debut in September at the Sydney Lyric Theatre, following a major refurbishment.
WHEN:
September 24-October 22
CHECKLIST
Getting there
Air New Zealand flies direct from Auckland to Sydney with one way Seat fares starting from $254.
Oniline
nz.sydney.com.