Dive in and unleash your inner explorer, says Deborah Dickson-Smith.
Ever dreamed of being an explorer and discovering a new world? Ever wondered whether there are new worlds left to discover?
If your answer to either of these questions is yes, the place to fulfil your dream is Australia's Lord Howe Island, underwater.
About 1500km northeast of Auckland (a short flight from Sydney), Lord Howe is at the confluence of tropical, sub-tropical and temperate currents and hence has a massive biodiversity.
Lord Howe Island Dive Week, hosted by local dive operator Pro Dive and Pinetrees Lodge, allows you to discover a new dive site (and name it). And when you're not busy exploring, you're looked after in a luxury resort and fed gourmet food on a beautiful island off Australia's eastern coast.
Over the course of a week, a group of divers, accompanied by two diving instructors, get to dive all the best-known spots on the world's southernmost coral reef.
The instructors are there to help divers build on their skills, so the team can then tackle the more challenging diving required to explore previously unsurveyed sites.
One of the lagoon's signature dives, Comet's Hole, inside the lagoon and just three-minutes' boat ride from shore, is a microcosm of all Lord Howe has to offer. There are Galapagos sharks, kingfish, big black stingrays, schooling silver trevally, swarms of crazy catfish, cute zebra morwong, and the endemic marine life found only around the island - the Lord Howe butterflyfish, double-headed wrasse, and Lord Howe Moray Eel.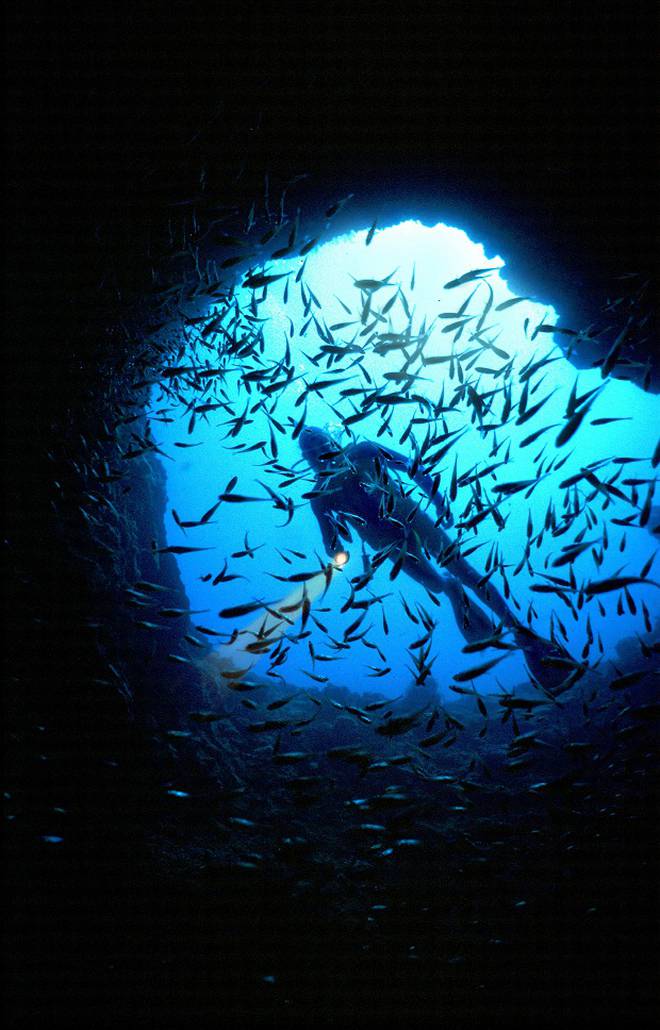 Less challenging dives like Comet's Hole (calm even if there's a raging sou-westerly blowing) are tackled first, as the instructors assess everyone's abilities and help those less experienced catch up. Then the group is taken on more and more challenging dives, leading up to "The Exploratory Dive".
In our case, this is around the back of Mt Gower, an 875m volcanic peak that towers over the south end of the island.
The dive site is on the boat's Sat Nav. We all dive in on the count of three, and are rewarded with a beautiful reef to explore for the next 45 minutes: deep gullies that look like underwater rivers, colourful reef fish and plenty of friendly Galapagos sharks.
Though the week revolves around diving activities, Dive Week is also suitable for couples where only one is a diver. All the diving happens in the morning, ending with a barbecue, picnic or seated lunch back at the resort.
The afternoons are free for enjoyment of the many other outdoor pursuits Lord Howe offers - snorkelling off Old Settlement Beach in search of turtles, surfing at Blinky's Beach, stand-up paddle boarding or kayaking in the lagoon, glass bottom boat tours or one of many walks. Choose between the 30-minute walk up 200m to Transmitter Tower Hill, the two-hour round trip to Malabar Point that looks across the Admiralty Islands, 400m below, or for the more serious, the eight-hour hike to the top of Mt Gower.
So, if you'd like to call yourself an explorer - albeit in the lap of luxury - then Lord Howe Island might just be the destination of choice for you.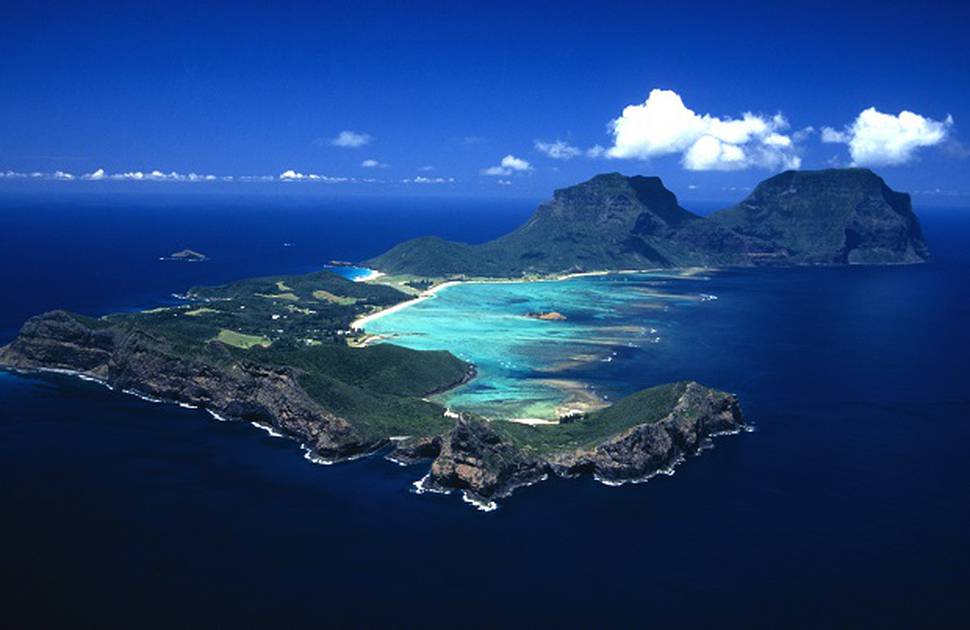 Getting there
and
operate connecting flights to Lord Howe Island most days of the week via Sydney. Connecting flights from Sydney are with Qantaslink.
Limited space is available to book now for Lord Howe Island Dive Week 2017 (December 4-8, maximum group size 12 guests).
Package rates start at A$3063 per person twin share, and include 12 dives, all dive gear, six nights' accommodation, all meals and airport transfers.
Visit