Eli Orzessek checks into the Ovolo, Woolloomooloo, Sydney.
Location:
Right on Woolloomooloo's Finger Wharf, it's the latest hotel to be housed in this heritage waterfront building. The Ovolo opened in December 2015, recently enough that some taxi drivers still remember it as the Blue or the W. Stepping into the recently renovated building is quite an experience - there's a strong contrast between the new and the old, with stylish design elements and remnants of its industrial past on display.
Check-in experience: I arrived a little early so my room wasn't quite ready. However, the staff were very helpful and looked after my bags while I wandered to the Art Gallery of NSW for some Frida Kahlo and a spot of lunch. I was given a good rundown of all the extras Ovolo offer - including a free happy hour and an all-night candy counter which I visited a few times.
Room: I stayed in a "Deluxaroo Loft" and it was the perfect base for my time in Sydney. With the bedroom upstairs, there was plenty of living space downstairs to enjoy. The big screen, Apple TV and powerful Bluetooth speaker, combined with the free minibar (refreshed every day!) made it quite hard to leave sometimes.
Wi-Fi: Free and fast.
Bed: King-sized and comfortable, plus it felt cool to sleep upstairs. I was tempted to jump from the bedroom to the sofa downstairs, but thought better of it.
View: I had an excellent view of the Navy base next door, with plenty of interesting vessels to spy on.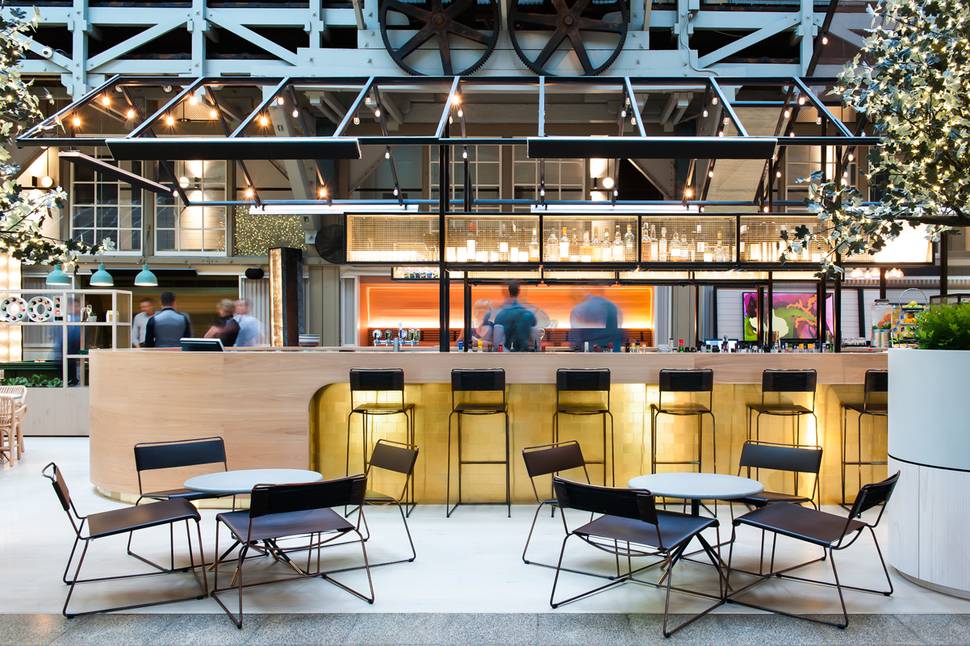 Food and drink:
The Lo Lounge (an Ovolo signature) is where all the eating happens - it's a large, open-plan area behind reception for guests to chill out in. There's a great coffee, juice and smoothie bar and a really decent breakfast buffet. This is also where you'll find the free drinks and candy - plus special hangover water, if you've had a big night.
Bathroom: I found the water pressure in the shower a bit weak, but I did appreciate that there was a toilet downstairs as well as in the loft.
Toiletries: A range of ginger-scented basics from Biology, an Aussie company.
What's in the neighbourhood? The Botanical Gardens and Art Gallery of NSW are only a few minutes' walk away, or take a taxi to the inner city. Local gallery Artspace is on the main drag, as well as a few other interesting shops. There's also an Aussie icon nearby at Harry's Cafe De Wheels - famous for its pies and mushy peas.
What's so good about this place? The architecture, the location and all the awesome freebies.