What's your favourite thing about living in Marlborough?
The proximity to a diverse and incredible outdoor playground: five minutes to the Rapaura Rd lawn tennis courts, 10 minutes to the mountain bike park, a 20-minute drive to the Marlborough Sounds, an hour to Rainbow Ski field, or even a short drive over the hill to Nelson.
Why is it a good place for a weekend away or longer holiday?
Everything you need to enjoy the region is close by. You can't go past a wine tour of our internationally acclaimed wine region, enjoying the wines, cellar door experiences, taking in some lunch and enjoying a little Marlborough tranquility.
What are the locals like?
What can I say? I'm a born and bred Marlburian. With the growth of the wine industry, the town has changed from a sleepy rural service town to a dynamic wine hub, and with that the province has attracted a diversity of people from around the world making it a very cool place to hang out and live.
What makes Marlborough wine so good?
Marlborough has a special little micro climate, hiding in the foot hills of the Richmond Ranges, Wither Hills and Kaikoura Ranges. Low rainfall, high sunshine hours and cool marine influenced night-time temperatures. Our vines grow beautifully vibrant fruit that the winemakers make into equally delicious wine.
What's the best way to experience a variety of Marlborough wineries?
Hire a car and find a dedicated driver if you're sampling, or get in contact with Destination Marlborough to provide you with a list of wine tour operators; there are plenty of them and it's a fantastic day out.
Where is a good place to stay?
In town, Chateau Marlborough, Hotel d'Urville or Marlborough Vintners Hotel on Rapaura Rd.
When is the best time of year to come?
My preference is February to catch the last of the summer sun, or May/June for those clean, crisp, blue sky wintery days.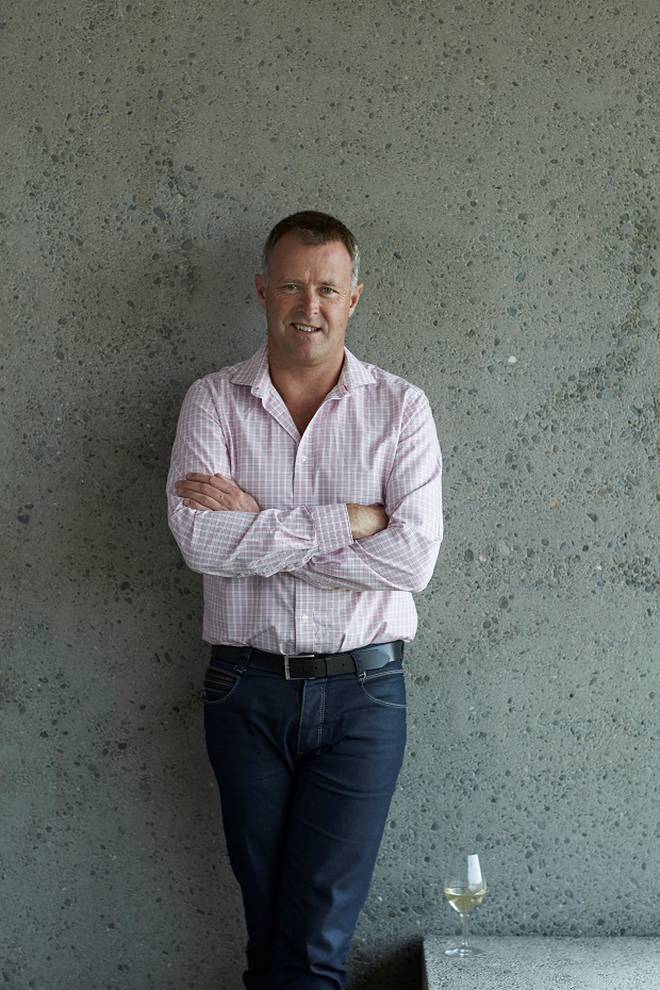 Are there any annual events?
The Marlborough Wine and Food Festival is always the first weekend in February or the Classic Fighters Omaka Airshow over Easter weekend.
Where's your favourite beach?
Whites Bay off Port Underwood Rd or Governors Bay in the Marlborough Sounds.
What is a good hiking trail?
Take a hike up Mt Vernon, just five minutes' drive from the centre of town to catch a sunrise. You won't be disappointed.
What's the best way to experience the Marlborough Sounds?
Definitely the Queen Charlotte Track. Take a boat ride to the outer Sounds then get dropped off and walk the track over four or five days, either guided or on your own steam.
Where's a good place to get a coffee?
In town I like BV gourmet, Jays Café, Thomas & Sons and Ritual, and on Rapaura Road, The Vines Village.
Favourite places to eat?
I would recommend a sneaky pork belly pie and coffee from The Burleigh on New Renwick Rd, or drop into The Vine Village on Rapaura Road for Taco Tuesday. Also try winery cellar-door restaurants. The Brancott Estate Heritage Centre on Brancott Rd is a favourite.
What other activities would you recommend?
The Omaka Aviation Heritage Centre is a must-see, featuring Sir Peter Jackson's own collection of World War I aircraft and artifacts.
Any other hidden secrets you can share?
On a hot day, go for a swim in the warm, braided Wairau River - ask a local for the location of a swimming hole. Hit the Marlborough Farmers' Market on Sunday, and chase down some local mussels and clams to enjoy.