Where is it?
50km south of Auckland's CBD. And just 20km to the east of Waiuku.
Origin of name: Maori for "hill of the kohekohe", a mahogany-like native tree.
Population: At 29,800, it's the country's 18th-largest urban area.
What's more: It's also New Zealand's fastest-growing secondary urban area — whatever that means.
Claim to fame: With its fertile volcanic soils, this is heaven for horticulturalists, and the Pukekohe "long-keeper" onion renowned all over the globe.
Town icon: The Possum Bourne statue; originally erected in a field outside Wanaka where an accident took Bourne's life, it was moved to the Pukekohe town centre in 2012.
Town slogan: City Smart, Country Heart.
Old news: To get to grips with the past, wander the historical society's heritage trail and read the plaques along the main street.
Famous locals: Bill Birch (former MP), Possum Bourne (rally driver), Andy Dalton (former All Black captain) and Simon Doull (cricketer turned broadcaster). All Black legend Jonah Lomu went to school just down the road, at Wesley College.
Best website: pukekohe.org.nz or franklincountry.com.
Source of pride: The Counties Manukau rugby team is a force to be reckoned with and, over the years, it's produced heaps of high-level players. The raceway is also a major magnet.
Big business: The economy is largely driven by agriculture, horticulture and motor sports.
Toot toot: It takes just 80 relaxing minutes to get to central Auckland by train, which makes this an ideal location to buy an affordable home.
Town fiestas: The Franklin Markets, running for more than 13 years are held every Saturday morning. Counties Cup Races and Christmas at the Races at Pukekohe Park are horsey highlights. The Multi Cultural Festival held each Waitangi Day is a groovy day. The Franklin A&P show is absolutely massive, as are the Super Cars. Plus there are lots of smaller things happening most weekends — from business awards, Santa parades, fashion shows, fun runs. Just down the road at Glenbrook Vintage Railway, Thomas the Tank Engine is a twice yearly visitor, with his next arrival planned for March.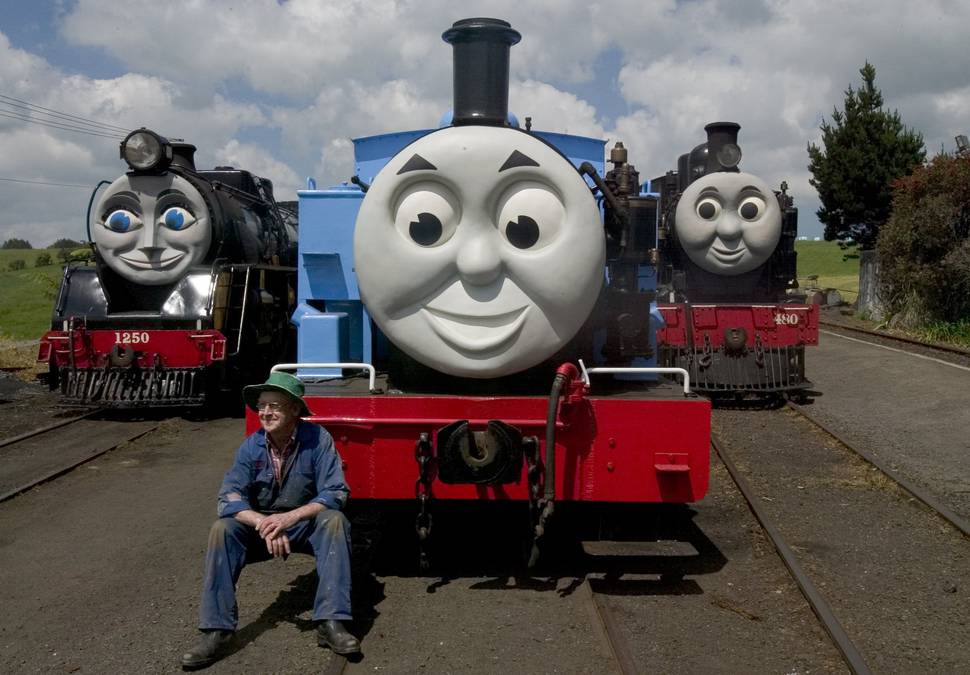 Speed freaks:
Each November, Pukekohe Raceway hosts
, one of the largest sporting events in the country.
Here for a short time: Visit the New Zealand Steel Gallery (at the Franklin Arts Centre), browse the boutique shopping and then settle into one of the many cafes.
Hoe down: The Stampede Country Music Festival is heading to town on March 4, featuring LeAnn Rimes, Scotty McCreery and the beloved Tami Neilson.
Kids love: Paintball, tenpin bowling and Spookers are all popular ways to spend a day. Or for more affordable pursuits, feed the friendly ducks at Ernie's Reserve and keep your eyes peeled for the new skate park going in soon, courtesy of the local board.
Best parks: Ernie's and Cape Hill are both charming reserves or super-size your playtime at Bledisloe Park, where there's netball, cricket, soccer and a pool.
Best walk: Trot up Cape Hill, there are three different tracks to the top and fantastic views when you get there. Or if you want to work up a sweat, visit neighbouring Hunua Ranges for hearty hiking and hunting.
Best view: Drive up Anzac Rd to the Pukekohe Hill Summit for views out to forever, as well as wonderful artworks by local iwi Ngati Tamaoho.
Best place to pull over: Historic Pukekohe East Presbyterian Church on Runciman Rd is like something from a storybook — if you want to get married here, you'll need to book well ahead.
Best swim: Franklin Sport, Swim and Fitness centre has a 25m heated pool as well as badminton, basketball and tennis. And in summer, the Jubilee Pools at Bledisloe Park are where you go to cool off.
Best museum: Pioneer Memorial Cottage, run by the Franklin Historical Society features an original homestead built in 1859, filled with artefacts and curiosities from Pukekohe's colourful past. Open the first and third Sunday of each month.
Nice arts: Franklin Arts Centre is where you'll find the New Zealand Steel Gallery, a beautifully curated space, featuring work by nationally and internationally renowned artists. The Artefact Gallery Shop is the commercial arm of the centre, where you can buy outstanding works of art.
Top shops: Pukekohe is heaven for shopping, from high-end fashion boutiques to big-box retail.
Cream of the coffee: With almost as many cafes as Ponsonby Rd - grab your flat white from Goodness Kitchen, Town Mouse or Kaos.
Baked: Albert's Bakery sells phenomenal artisan breads, croissants and pastries. Or for a pie, you can't go wrong with Counties Bakery.
Best mountain biking: The tracks at Puni are out of this world with 7km of single-track, a pump track and a jump track.
Tee off: The Pukekohe Gulf Club is a charming parklands golf course featuring three lakes, a river, beautiful native trees and a very pleasant cafe.
Tums of fun: You can learn to do Bellyesque dancing here.
Wildlife: Aside from all the superb native birds, Awaawaroa Alpacas are worth seeking out.
Beware! You only get 60 minutes of free parking in the centre of town. Staying longer? Take advantage of the free parking round the back of King St.
The verdict: Pukekohe, you sure know your onions.