Canada's Yukon Territory is a diverse and easily accessible year-round natural and cultural treasure.
With 5000 kilometres of well-maintained scenic highways and the Klondike gold rush history chronicling the greatest-ever human migration, Yukon offers up fascinating culture and abundant wilderness in equal measure.
It's time to add these ten must-do experiences to your Yukon bucket list.
1. Wander the dusty streets of Dawson City and soak up the authentic atmosphere of the heady Klondike Gold Rush days, when an estimated 100,000 hopeful prospectors came to the Yukon in the hope of striking it rich during the late 1890s.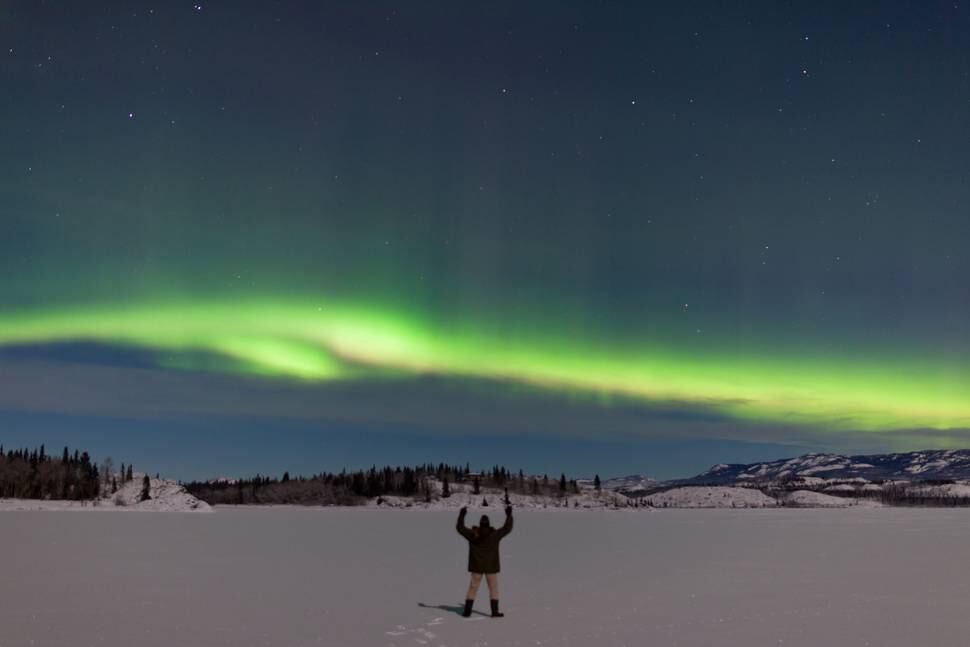 2.
Watch the magical multi-coloured Aurora Borealis shimmer across the skies and stay warm beside a wood-fired barrel stove in a prospector-style tent, once used by gold seekers and trappers.
3. Enjoy the small-town charm of Whitehorse, Yukon's capital, and meet some of the larger-than-life characters who make northern Canada their home. Set on the banks of the rushing Yukon River, Whitehorse is the perfect base for all manner of outdoor pursuits.
4. Spend the day hiking on one of Yukon's iconic trails, such as the Grizzly, Chilkoot or Cottonwood. Make sure you keep your camera ready to capture thinhorn sheep, mountain goats, elk, moose and caribou along the way.
5. Yukon has numerous scenic drives with some of the world's most jaw dropping views. Take a drive on the iconic Alaska Highway, which is now paved over its entire 2232-kilometre length, or "drive to the Dempster" to cross the Arctic Circle by road.
6.
Go on a flightseeing excursion for a stunning bird's eye view of this northern wonderland, with its mountains, tundra, glaciers and lakes, rivers and astonishing wildlife. You can fly over the world's largest non-polar icefields in World Heritage-listed Kluane National Park.
7. Strap on a pair of snowshoes and take a stroll across a frozen lake. Learn to fish through a hole in the ice - you'll be catching trout or grayling in no time.

8. Paddle the Yukon River (Canada's second-longest) under a summer sun that never sets. The wild beauty of the surrounding national parks and endless wilderness are guaranteed to take your breath away.
9.
Celebrate summer festivals like a local. The Yukon International Storytelling Festival, Yukon River Quest, Dawson City Music Festival and First Nation's Adaka Festival all celebrate Yukon's diverse heritage and the summer solstice season.
10.
Harness your own team of dogs, hitch them to a sled and guide amid the quiet, the only sound the panting of your well-trained team. You're off!
• Adventure World offers a 15-day Discover the Yukon tour.
- nzherald.co.nz