Jetstar passengers have been left terrified after the flight they were on from Sydney to Cairns had to make a "priority landing" when smoke filled the cabin.
Passengers aboard flight JQ956 from Sydnet to Cairns were forced to use clothes to cover their mouths in an effort to avoid breathing in the smoke, before it was diverted to Brisbane airport.
The plane made the emergency touchdown in Brisbane shortly before 6pm, almost two hours into the flight.
Video captured on board the flight showed Jetstar crew assisting passengers as the incident occurred, before helping to clear the cabin of smoke, the Courier Mail reports.
Passengers reported hearing a "scraping and grating noise" during the flight, before being told that an incident had occurred with the plane's second engine.
A Jetstar spokesperson told Daily Mail Australia the "aircraft encountered a technical issue with one of its engines".
"The aircraft had a normal landing in Brisbane where it will be inspected by engineers to understand the cause of the issue," the spokesperson said.
After landing safely passengers took to Facebook to share their terror, describing their terror and praising the work of cabin crew.
"The most terrifying moment of my life, I was just on Jetstar flight JQ956 that caught fire and filled the cabin with smoke," Aundra Thompson posted.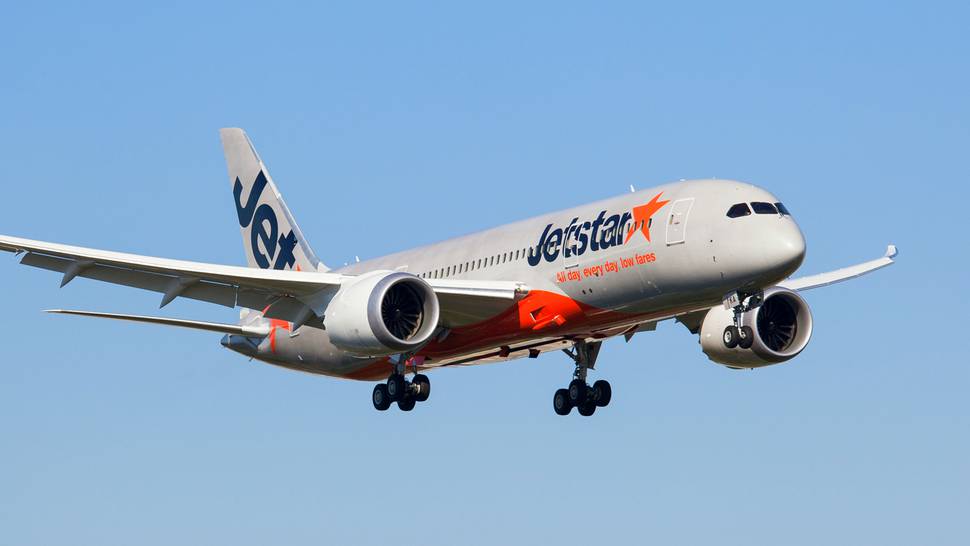 "We successfully landed in Brisbane. Never have I cried so hard... thankful to be alive and for the crew!"
Others were pleased to have escaped the ordeal and relished being back on land.
"We just survived a frightening flight (on) Jetstar - Sydney to Cairns but have been diverted to Brisbane after the cabin filled with smoke and the engines were making strange sounds," Heidi Green wrote.
"Glad to be on the ground."
After being stranded at Brisbane airport for close to four hours, passengers were finally once again on their way to Cairns at around 9.30pm.