It may be housed in a retired passenger jet, but China's latest fine-dining restaurant has more on the menu than the typical mile-high cuisine.
Located on a German-style street in Wuhan — the capital of Hubei province — Lily Airways is the brainchild of Chinese tycoon Li Yang, who reportedly spent 35 million yuan to convert a retired Boeing 737 into a restaurant.
Passengers enter through an authentic airbridge and are also given the chance to try out a flight simulator in the cockpit for an extra 100 yuan ($20).
The airline theme extends to wait staff, who are decked out in flight attendant uniforms and must meet hiring standards of Chinese airlines, the Shanghaiist reported. They are also required to have an educational background in aircraft service or hotel management.
Li told local media he had spent "big money" hiring overseas chefs for the eatery, which would focus on Western-style fine-dining.
Inspired by a hotel housed in a converted plane in Sweden, Li purchased his jet from Indonesia's Batavia Airways and shipped it from Indonesia to China in several parts.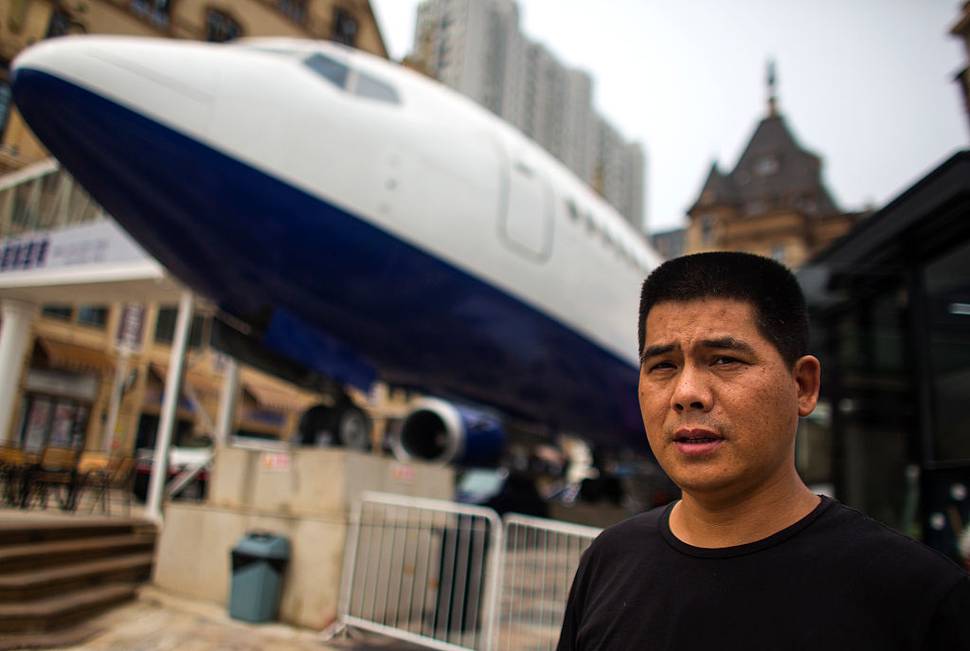 While a typical Boeing 737 can carry 128 passengers, Li said his restaurant could cater to 70 guests at a time — with meals ranging from around 200 ($41) to 300 yuan ($62).
- nzherald.co.nz