The highly anticipated sequel to Finding Nemo is now in cinemas and to celebrate the release of the heart-warming Pixar film Finding Dory, we've rounded up the world's top diving destinations for you to explore.
Dive straight into adventure in one of these incredible destinations from Indonesia to French Polynesia. These diving spots have been endorsed by Booking.com as the top five places to explore life under the sea, from 91 million customer reviews.
1. Tulamben, Indonesia
Tulamben is a picturesque fishing village off the north-east coast of Bali that became quickly become known as one of the world's best diving spots, after e a US cargo ship sunk there over 60 years ago. Tulamben is an ideal place for first time divers, with plenty of diving schools around. If you don't fancy diving, snorkelers can explore the wreckages and soak up the tropical sun.
Set amongst tropical gardens, you will find one of Booking.com's top accommodation picks in Tulamben, the Tulamben Resort & Spa. This beachfront diving resort boasts sweeping views of the ocean which you can enjoy from the swimming pool. Kick back with a cocktail or visit the hotel spa for a soothing massage - this is the ultimate hotel for diving and relaxing.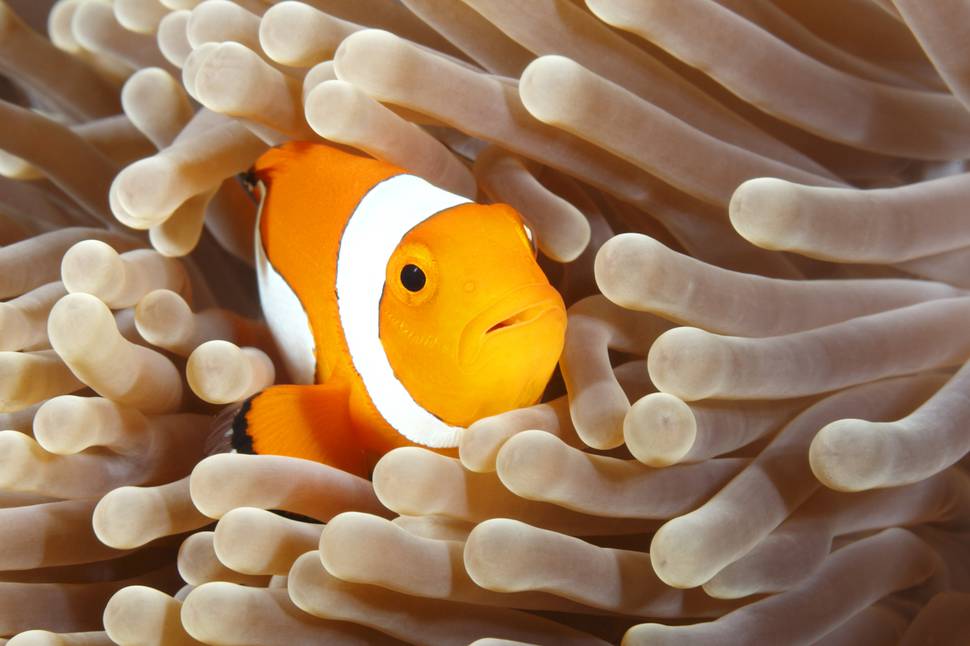 2. Semporna, Sabah, Malaysia
This quiet hideaway is a go-to destination for diving enthusiasts, as it has easy access to many amazing diving spots as well as being a great location in itself for soaking up island life. Semporna is easily accessed from Kuala Lumpur, so if you want to combine your diving holiday with a taste of Malaysia's buzzing capital, then Semporna is the place for you.
With its own private beach and fantastic water sports facilites it is easy to see why guests have rated the Scuba Tiger Semporna as "fabulous". The quiet location of the hotel make it a perfect place to relax whilst also being close to the top diving spots. You'll find a range of rooms, from beautiful seafront villas to four bed dormitories, making it suitable for all diving enthusiasts.
3. Koror, Palau
The top reasons for visiting Koror are diving, snorkeling and reef diving - proving that divers love this island and its coral reefs, clams and beautiful fish. As well as the crystal clear waters of the ocean, there is also an amazing choice of restaurants and lovely museums to visit during your stay. The Rock Islands are also only a quick boat ride away for when you're ready to explore a new site.
is a humble but highly rated hostel that offers both private and shared dorms - a great option for a diving holiday on a budget. The staff at this hostel are friendly and are always on hand to answer your questions. It's located within walking distance to the sea, shops and museums, so you're sure to make the most of your stay.
4. Avatoru, French Polynesia
With an abundance of diving centers, it is no wonder the stunning waters of Avatoru are rated highly by divers who visit from afar to see the great variety of marine life. If you're feeling brave you can even swim with sharks. French Polynesia is as close as you can get to paradise, with stunning clear waters and white beaches making it perfect for a romantic couples' diving holiday. Make sure to visit the nearby lagoon during your stay.
The gorgeous Hotel Kia Ora Resort & Spa is bordered by a white sandy beach and a turquoise lagoon. This hotel has a touch of Tahitian style with ten over-water bungalows as well as villas with their own private pools. There are many excursions on offer, including scuba diving, drift snorkeling, tours of the Blue Lagoon and visits to the Pink Sand Beaches. Paradise is only a plane ride away.
5. Bunaken, Sulawesi Utara, Indonesia
Visit this coral-fringed island for a tropical escape where you will be surrounded by friendly locals and have access to incredible diving facilities at Bunaken National Marine Park. With over 3000 different species of fish to see, world-class walls to explore and the chance to swim with turtles, it is a diver's paradise. If you fancy spending some time on land make sure to visit the Manado Tua volcano for stunning views over the island.
Sitting on Liang Beach, the eco-friendly Bunaken Island Dive Resort offers traditional Minahasa-style bungalows with hammocks, views of the crystal clear lagoon and rich coral reefs to explore. Experience the Indonesian culture by enjoying their traditional meals whilst overlooking the tropical landscape and golden beach.
- nzherald.co.nz