There's an embarrassment of riches for a tourist in Moscow. Judy Skatssoon discovers the highlights.
1. Visit Red Square
Despite the communist connotations, the name of Red Square actually comes from the Russian word "krasnaya", which means "beautiful" as well as "red".
The square, in the very heart of Moscow, is the gateway to attractions such as the Kremlin (which also contains the treasures of the State Armoury museum), St Basil's Cathedral and the State Historical Museum.
While you're there don't miss the changing of the guard ceremony, which takes place every hour at the Tomb of the Unknown Soldier at Alexander Garden.
You can also pick up knick-knacks to take home at Red Square's souvenir stalls, such as novelty Babushka dolls. One that came home with me consisted of a Lenin doll containing a Stalin, a Brezhnev, a Gorbachev and a tiny but perfectly formed Putin.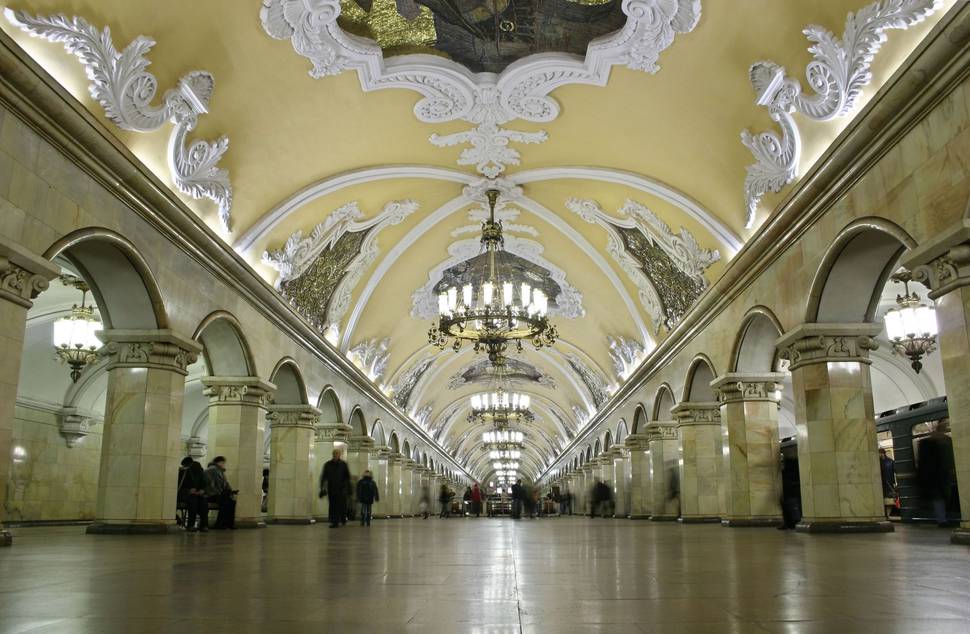 2. Ride the Metro
The Moscow Metro isn't only a fast and reliable way of getting around the city but a tourist attraction packed with art and history in its own right.
It has almost 200 stations along a series of colour-coded lines and many are an architectural feast for the eyes: full marble pillars, chandeliers, mosaics, elaborate historical murals and more monuments and statues than you can poke a stick at.
Visitors can easily spend a day travelling on Moscow's underground trains and getting off at stops along the way to take in the sights of palatial stations like Belarusskaya, Mayakovskaya, Novokuznetskaya and many more.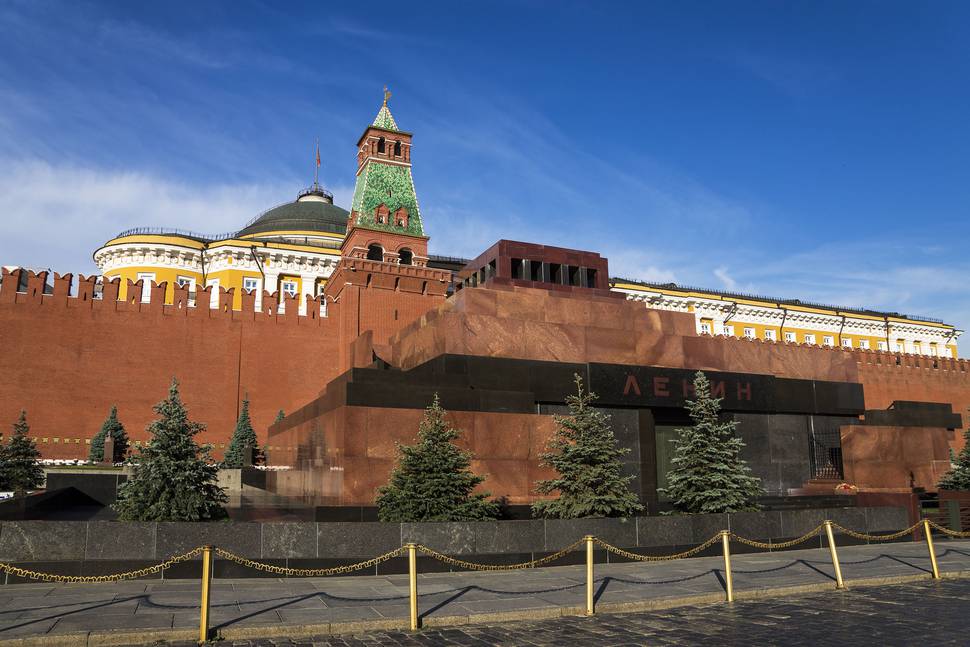 3. See Lenin's mausoleum
Descend into this silent, eerily lit vault at the foot of the Kremlin wall in Red Square and you'll be able to gaze at the embalmed body of Vladimir Illyich.
Photography is forbidden (you have to surrender all cameras and mobile devices before entering the mausoleum) and the grim-faced guards seem averse to letting you linger, but peering at the face of the communist revolutionary who died in 1924 is an experience not to be missed.
There's some controversy among conspiracy theorists over whether it is actually the man himself or a wax replica in the tomb, and debate continues about whether or not to finally bury the Soviet leader.
So perhaps it's best to see him while you can and make up your own mind.
4. Shop at Gum
Despite their communist history, Russians have embraced consumerism with a passion. Nowhere is this more evident than at the Gum (pronounced Goom) department store, ironically situated across from Lenin's Mausoleum in Red Square.
You'll see beggars on the Metro and homeless people on the streets of Moscow, but affluent Russia is on display here, where you'll find luxury brand stores, western-style cafes and restaurants and expensively dressed women with perfect complexions and full-length mink coats.
The strange name is actually an acronym for Glavnyi Universalnyi Magazin, or Main Universal Store.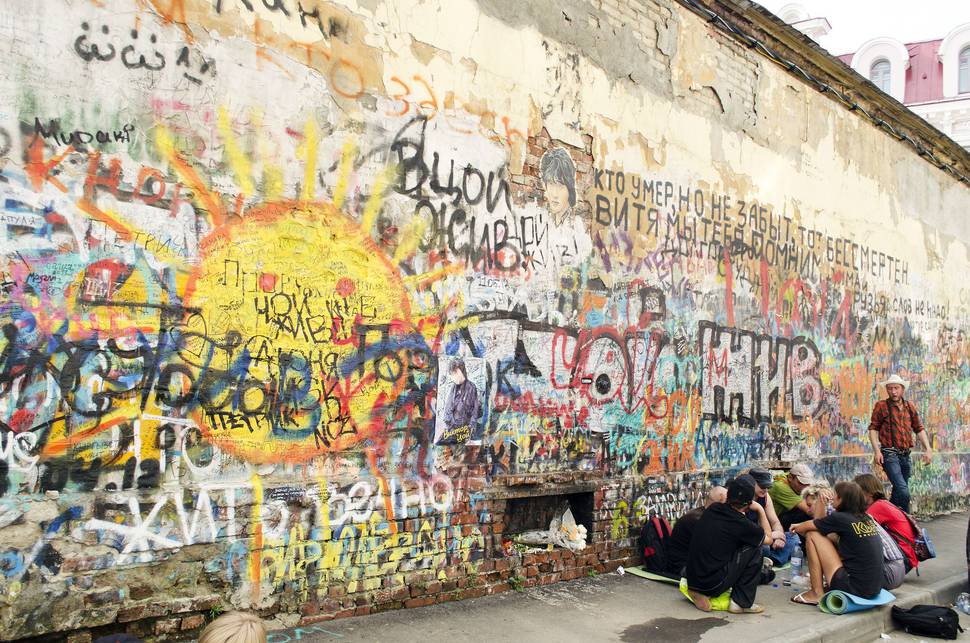 5. Ramble around Arbat
If you're planning any serious souvenir shopping, save it for Arbat, Moscow's historic tourist district.
In the 18th century Arbat was Moscow's most prestigious living area and it later became a haunt for artists, intellectuals and bohemians.
One of Moscow's oldest surviving streets, it's now undergoing gentrification and provides a vibrant and colourful part of any Moscow experience.
Just take the metro to Arbatskaya station and wander through the district's picturesque main drag Arbat Ulitsa, where you people-watch, enjoy the buskers and street artists and lose yourself in the shops and cafes for hours.
My holidays: Bree Peters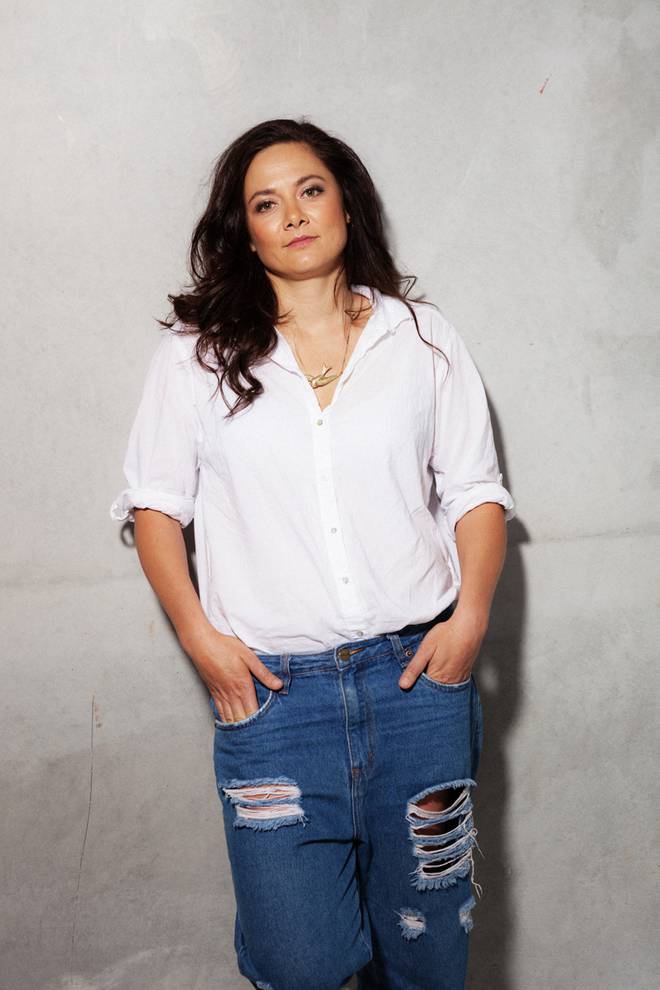 Best get-away-from-it-all place to escape to and why?
London. Best shopping, shows and history.
Favourite city?
I love the ocean. And anything to do with water. And I love busy places. A place I think could be my favourite but I have never been is Hawaii. I want to go so badly ever since I fell in love with Magnum PI as a little girl. Hawaii calls to me. Maybe this year.
Best meal you've eaten while travelling?
I watched Star Wars: Episode VIII at the famous El Capitan theatre a few weeks back. I ate Milk Duds, enough popcorn to feed a small army and drank a giant Doctor Pepper in a Star Wars cup. Not a classic culinary favourite but it's all about where you are. And I was in heaven.
Best travel tip?
Take your own water everywhere. Don't buy from street vendors unless you have a cast-iron gut. Sure you may be missing out on the very best eats but you may also be missing out on spending your holiday in the bathroom.
Best anti-jetlag tip?
Water. Water. Water. Scull it like it's going out of fashion. Give yourself heaps of time so you don't stress. A lot of jetlag comes from gearing up to travel and the stress that comes with it. Time your flight if you can for the red eye and sleep.
Where would you love to return to and why?
Brazil with my surfboard and a few mates. London to see my friends, Chamomix on a fresh powder day and I would love a New York City New Year's, just to see the ball drop.
Worst travel experience?
Bali belly. Enough said. And losing the keys to the scooter in Raro and having to run around the island looking for the keys on the roadside. Literally two hours before my flight home. I ended up paying for a locksmith and leaving a note.
Most memorable place you've performed?
Scotland and the Edinburgh festival 2014. Amazing crowds with my boys David Van Horn, Simon London and Ben Farry. We played a military squad fighting a zombie apocalypse. Call sign "Whiskey Bravo 380". So we had a shot of local whiskey before the show and would literally go to war.
Most remote place you've been?
Central Australia. Also being lost driving a company van in the Alps in Europe. There were people around but if you can't speak Italian and you are trying to get back to France, it can seem very lonely.
Most luxurious travel moment?
Anytime I get a hotel with a beautiful bed. I have a tradition when I walk in the door I drop my bags and belly flop into it. It's like a cloud. A cloud with a mini bar. With dairy milks that cost $7 each. Luxury.
What do you hate about travelling?
The time it takes to get there and the fear that something will go wrong before we arrive. Also, coming home.
Please finish this sentence. It's not a proper holiday unless . . .
I have earned it.
Bree Peters is performing in The Wholehearted, at Mangere Arts Centre, March 18-24 and at Q Theatre Loft, April 1-10. For more information visit massivecompany.co.nz