Elisabeth Easther flexes her mussels in the world's green shell capital.
Where is it?
In the South Island's Marlborough region, 35km from Picton, at the mouth of the Pelorus and Kaituna rivers.
Origin of name: Named after Sir Henry Havelock, a British general who served at the Siege of Lucknow during the "Indian Rebellion" of 1857.
Population: 500, with up to 2000 in surrounding communities.
Town slogan: Green Shell Mussel Capital of the World.
Town mascot: The aforementioned mussel.
Famous locals: Ernest Rutherford (atom-splitting scientist) and William Pickering (former director of Nasa's jet propulsion laboratory) both came from here.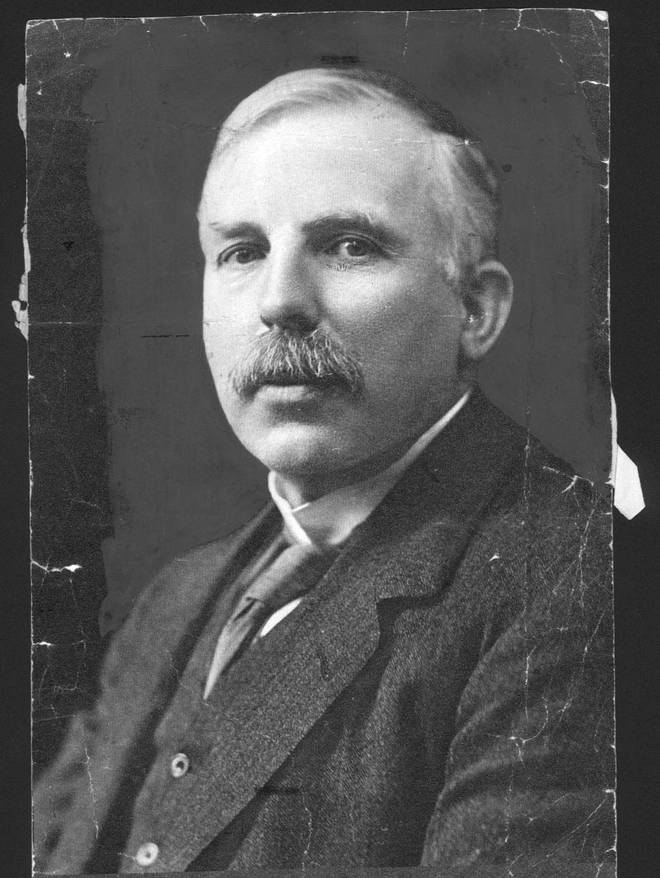 Best website:
.
Big business: It's all about the sea around here, with the marina and mussel farming providing plenty of work and income.
Source of pride: Locals love the exquisite natural beauty of their backyard and say they're chuffed to live at the gateway to the Pelorus Sounds.
Town fiestas: Havelock Mussel and Seafood Festival, held each March, which features cooking demonstrations, heaving food stalls, mussel-shucking competitions and entertainment, with Anika Moa set to headline in 2016.
Here for a short time: Wander around the pretty town, admire the colonial architecture and be sure to go for a trip aboard the Pelorus Mail Boat. Delivering the post throughout the entire Pelorus Sounds, this engaging journey features commentary on wildlife, and history, and those views have to be seen to be believed.
Best reason to stop: To eat mussels, enjoy the water and feast your eyes on the epic scenery.
Best place to take the kids: The big locomotive outside the museum; back in the day it used to haul logs, today it's for climbing and playing on.
Best park: Havelock Domain is the biggest park in town, with rugby fields, a playground, petanque, tennis courts and netball courts. It's right next to Havelock Motorcamp.
Best walks: Within the town, the Cullen's Point Loop Track is a half-hour stroll. The Motueka Pathway (45-min return) through the Havelock Estuary is also a pleasant ramble. These walks are also open to cyclists, who will be interested to hear that the Link Pathway Trust is creating a public walking/cycling path, linking Havelock and Picton (including Anakiwa), with a goal to connect Picton to the existing Queen Charlotte Track by mid-2017, going all the way to Havelock by early 2019. Yee haa.
Best view: The Waterfall Track provides luscious views of Havelock all the way down to Blenheim and Marlborough, if you go at night remember to keep your eyes peeled for glow-worms.
Be sure to: Stop at the Pelorus Bridge Scenic Reserve — with walks from five minutes to four hours along the river and through forest, the paths are mostly stroller-friendly. There's even a cafe.
Best swims: Take your togs to Kaituna Estuary and spend the day jumping off the bridge into the water. Pelorus River is also a sweet swimming spot.
Best museum: Run by passionate volunteers, the recently renovated Havelock Museum is filled with interesting items, and includes exhibits on saw milling and gold prospecting.
History buffs: Take a self-guided heritage tour of the town's colonial buildings using the Havelock Heritage Walking Trail brochure, which can be found at the community office and Havelock i-Site.
Nice arts: Havelock is home to plenty of artists, with the local gallery showing a good range of local art, including Tony Matthews (painter and mussel-shell craftsman), Lindsay Jefferies (painter), Clem Mellish (master carver), Lionel Jeffcote (woodwork). Shark Nett Gallery is also worth seeking out for contemporary and traditional Maori carvings.
Get stuffed: World-renowned taxidermy artist, Ross Brownson, specialising in fish and birds, plies his trade in Havelock.
Cream of the coffee: Apples for Charlotte does a super cuppa, earning legions of fans for their darling atmosphere, bagels and baking.
Best food: The Mussel Pot is a perennial favourite, serving grilled and battered mussels and chowder. Time your visit right and join the monthly wine club, which includes a five-course feast with matched wines.
Wet your whistle: Havelock Pub is where you'll go for a relaxed tipple or, if you'd rather something a bit more upmarket, try The Captain's Daughter.
Best mountain biking: Lots of the walking trails round here are dual purpose, including the Link Pathway and the Waterfall Loop Track, plus there's a new track under construction with the Havelock Boardwalk connecting it all up by 2017.
Best adventures: Rent a kayak from the marina and do some independent paddling, hop aboard a fishing charter and fish for snapper or take an eco tour of Pelorus and Kenepuru sounds. You can even do a little gold-panning round these parts.
Best kept secret: The Havelock Theatre Group is very active, putting on a couple of shows a year, loyal fans travel from as far as Christchurch to see them.
Wildlife: Kaituna Estuary is popular with wetland birds including, banded rails (moho pereru) and the marsh crake (koitareke). Sea creatures include seals, dolphins and whales, all of which occasionally head right up to the marina. The Pelorus Mail Boat is almost always chaperoned by dolphins.
Bivalve humour: Last night I went to a seafood disco — I pulled a mussel.
Thanks to Hans.