Sharon Stephenson stays at Oman's remote five-star Alila Jabal Akhdar hotel.
Where is it?
Three hours from Muscat, Oman's capital, at the end of a rugged drive that twists into the Hajar Mountains. It's so remote, I started to worry my driver had other intentions. But remoteness is the whole point: this place is blissfully quiet and, combined with the stark mountainous surroundings, it's not surprising this region is referred to as Oman's Grand Canyon.
What is it? A two-storey, 86-room property perched 2000m up at the edge of a canyon and whose hand-chipped stone exterior makes it look as though it grew from the mountain side. Inside it's like an architectural hug - pale stone floors, high ceilings and a mash-up of Arabic/Asian influences that Martha Stewart could only dream about. It also ticks all the boxes for environmental sustainability, being the first hotel in Oman built to the US Green Building Council's Gold Standard.
Check-in experience: As smooth as the traditional Omani coffee I'm served while my bags are whisked to my room. The cold flannel is a nice touch.
The room: I'm in the Mountain View Suite a short walk from the reception area, with a gob-smacking view of the mountains. The bed is so large I almost need a GPS to find my way around it, there's also a separate dressing room and a private terrace with a comfy daybed. I'm a sucker for a good bathroom and this one is outstanding, particularly the 800kg bathtub cut from a single stone which, of course, offers more stonking views.
What's in the neighbourhood? Ruled for centuries by despots, the Sayq Plateau was a no-go zone for tourists as recently as 2005, so day trips have a delicious frontier-like sense about them. Ali and Salim, the resort's two guides, offer full- and half-day hikes into wadis (valleys) thick with pomegranate and walnut trees and fragrant with rose bushes (from which rosewater is made). Ask nicely and they'll take you to nearby villages and caves.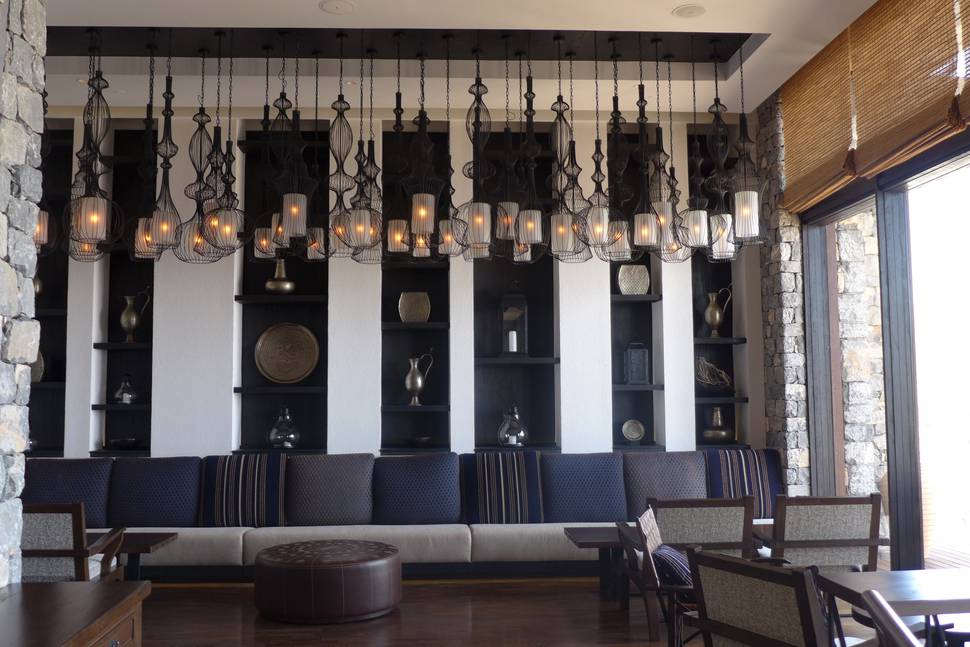 The food:
The main restaurant, Juniper, is named after the ubiquitous trees that grow around these parts. Arabia meets the Med meets delicious morsels such as shorbat addas (spicy lentil soup) and samak harra (fish served with freekeh, an odd but deliciously addictive grain).
The good: The views, solitude and the friendly service.
The bad: In keeping with Islamic custom, the resort is dry. But the fresh watermelon and lime juices are so delicious it doesn't matter.
The ugly: The wifi can be dodgy, but then you are hanging off the edge of a bloody great mountain. And the price (below).
The price:
Five stars don't come cheap. Rooms range from about $850 to $1600 a night.
The verdict: One of the nicest places I've ever laid my head. At this price, it should be.
Contact: alilahotels.com/jabalakhdar
Would I return? Hell yes, but only when my surname is Zuckerberg.
The writer travelled courtesy of Sultanate of Oman Tourism and Emirates.