Bush lovers, art enthusiasts and beach babes alike will be taken with the Kapiti locale, says Elisabeth Easther.
Where is it?
55km north of Wellington, the town of Paraparaumu is nestled between the Tararua Ranges and the Kapiti Coast.
Origin of name: Paraparaumu is Maori for "scraps from the earth oven".
Population: The entire Kapiti district sits at about 50,000 but no one's quite sure what Paraparaumu numbers on its own.
Famous figure: A 14m-tall statue of the Virgin Mary towers over the town, hollow and made of wood, it was designed to be there for only three months but 57 years later she still looms over the town.
A player of note: Tiger Woods once played a round at the Paraparaumu Beach Golf Course.
Famous locals: Christian Cullen (All Black), Sir Jerry Mateparae (Governor General), Sir Jon Trimmer (ballet dancer extraordinaire). Peter Jackson grew up in nearby Pukerua Bay and was a student at Kapiti College.
Best websites: escapetokapiti.co.nz or kapiticoast.govt.nz.
In roads: A new expressway is being built that will go from Paekakariki to Te Horo, which means even more people will choose to live round here and commute into Wellington. A recent report tipped Kapiti as the fastest growing region in Wellington.
Newcomers: The Kapiti Coast has the highest number of British and South African immigrants, who all claim they have found the closest thing to heaven on earth.
Sources of pride: The amazing beaches, Kapiti Island, and it's quite a bit warmer than Wellington.
Town fiestas: Kapiti Art Trail held each November is a fabulous way to meet artists in their studios and find out more about their work.
Here for a short time: Visit Southward Car Museum — one of the largest private collections in the country. It's nirvana for motoring enthusiasts and they've just acquired a whole lot of newer cars including Lamborghinis. Landscaped gardens, bush walks and a lake also draw visitors in.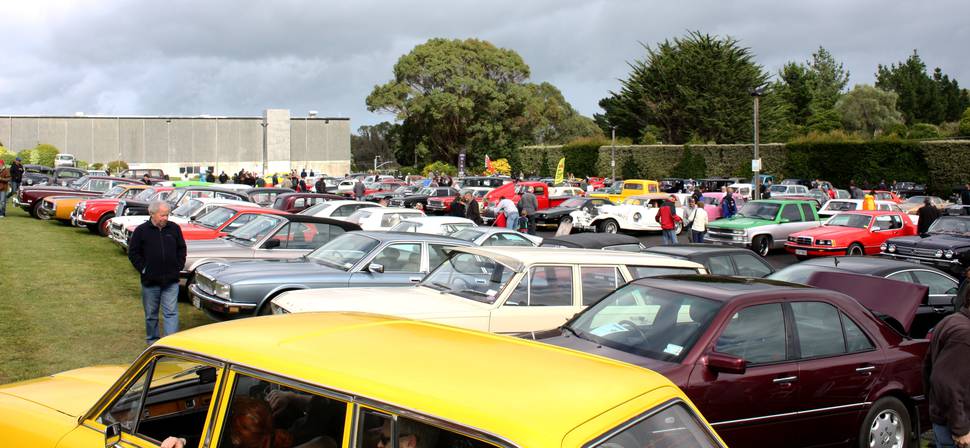 Hug some trees:
13ha of coastal swamp forest, Nga Manu is picturesque nature reserve in nearby Waikanae where you'll find all sorts of creatures including kiwi, tuatara and lots of native birds. You can even feed eels. Take a picnic and spend the day there.
Best reason to stop: The coast — the entire Kapiti district has about 24km of rugged beaches. If you're into driftwood you'll love it here.
Best place to take the kids: Marine Gardens in Raumati Beach — they've got a really cool splash pad and it's all free. The miniature railway is also great fun.
Best playground: Otaki Skate Park is amazing fun if the kids are into cycling and scootering, plus there are some impressive art works created by local students.
Best walk: There's a very pretty little bush walk called Nikau Palms, just across the road from Lindale Centre. The Waikanae River Trail is also charming and takes about two hours. Or check out Otaihanga Domain — at the back of Paraparaumu — where you'll find a peaceful reserve, a river and easy walking paths.
Best view: Go up Paekakariki Hill and look out across the land to the sea, or visit Kapiti Island and admire the mainland.
Best place to pull over: Grab fish and chips from Fed Up Fast Foods and scoff them on Paraparaumu Beach.
Best swim: Paraparaumu Beach for a frolic in the surf or Coastlands Aquatic Centre if it's fresh water you're after.
Best museum: Aside from the famous Southwards Car Museum, the Museum of Aviation at Kapiti Coast Airport is free to visit and includes exhibits that cover pioneers and planes.
Nice arts: Shona Moller is a marvellous painter, her studio on Paraparaumu Beach has a small gallery attached while her larger gallery can be found opposite Te Papa in Wellington.
Hop to it: Visit Tuatara Brewery for a tour and tasting experience — this is a neat way to while away an afternoon and find out why their craft beers win awards all around the world.
Cream of the coffee: Marine Parade Eatery on Paraparaumu Beach will never let you down. Its food is grand, from bagels to roasts, and the location tip top.
Get baked: Ray's Pies and Fries is all the rage, their satay chicken pie comes highly regarded.
Best food: Independent Burgers sells out of a little truck at the beach — quality burgers made with love. Closed for the winter but keep your eyes peeled for its return in the spring. Or for fine dining head to Maison 8 in Waikanae.
Nice cream: Kapiti icecream is understandably famous, winning awards all over the show, and its cheeses are pretty flash too.
Wet your whistle:
; quench your thirst while admiring views across to Kapiti Island.
Best mountain biking: Go for a ride around Queen Elizabeth Park or, if you want to take it up a notch, go for a helibike ride in Akatarawa Forest with Adventure Kapiti.
Best adventure: If you want to get high but you're not keen on a bike ride, take a coastal scenic flight with Kapiti Heliworx.
And you must: Visit Kapiti Island, either for the day or stay the night — in summer you can even go glamping. Its kiwi night walks will blow your mind.
Best-kept secret: Paraparaumu Beach Golf Course is a darling; the bar and restaurant are also very pleasant.
Wildlife: Birdwatchers love it here, from Nga Manu to Kapiti Island, or check out the Waikanae Estuary, where a cool character called Mick takes tours.
Thanks to Kellie Brown for spilling the beans.