Pull on your gumboots for four days of exhibitions, contests, entertainment, food and even art and fashion at Hamilton's Fieldays, says Sarah Ell.
The New Zealand National Agricultural Fieldays - everyone just calls it Fieldays - showcases the latest and greatest in the serious farming world, but it is also a chance for townies to see what life's like on the other side of the fence.
Some 1000 exhibitors tout their goods and services to a gumbooted audience over four days. There is also plenty of entertainment, food, heritage and even fashion and art on offer at the massive 113ha site, just south of Hamilton city. People love the tractor pull and fencing contests, along with digger competitions, cooking and food demonstrations, fashion shows, seminars on such topics as "Farming in the Cloud", and the Fieldays Rural Bachelor competition.
Around 100 new exhibitor sites have been created this year, making the event the biggest agri-business show in the Southern Hemisphere. Fieldays CEO Jon Calder says one of its most important goals is linking town and country.
"Advancing agriculture is our core focus, but right back to our founding document, a secondary purpose has been to connect town and country. Originally that was to connect farmers with providers and services from town, but our take on that today is it's about making sure that urban communities stay connected to the rural sector and understand its contribution and what challenges it faces."
Yes, there will be people selling sheep drench, gumboots, fencing wire and tractors, but there is also an emphasis on rural lifestyles, including the Kiwi's Best Kitchen marquee in the Rural Living area showcasing local produce with cooking demos and talks.
And for those for whom the key attraction is big machinery, the Civil Contractors Waikato excavator competition will make compelling viewing when highly skilled operators perform a circuit of 10 tasks with a 12-tonne excavator - including removing the top off a bottle of beer. On Friday, it's the turn of the Rural Bachelor contestants to have a crack. Alistair McIntyre, aka Mr Mac, will have his mini-excavator, Doug the Digger, on hand for kids to try their skills and learn about site safety.
Art on the farm
Objects found around the farm are the inspiration behind two artistic endeavours at Fieldays: the Ag Art Wear contest and the No8 Wire National Art Award, in partnership with Waikato Museum. Ag Art Wear co-ordinator Wai Taimai says the number of entries this year has more than doubled from 2014, with the classroom couture category for secondary school students proving especially popular.
"The materials have to be things that are found in or around the farm, so for example one year we had a dress made out of dehydrated meat, and we've had garments made from a whole sheep fleece, bottle caps, baling twine . . ."
And taking just one farm material to its artistic extreme is the No8 Wire National Art Award, where artists have an open brief to create a sculpture using at least 75 per cent fencing wire. This year's finalists include Helensville sculptor Jeff Thomson, best known for his work with corrugated iron, and last year's winners Dagmar and Nicholas Elliot, who have entered individually this year. The 15 finalists are on display off-site, at the ArtsPost Galleries (120 Victoria St, Hamilton).
Hidden heritage
One of the hidden secrets of the site is the Mystery Creek Museum Heritage Village, not usually open to the public. The village of relocated heritage buildings, at the eastern end of the site , includes Kiwiana delights such as a small-town garage, school, hospital, blacksmith, church and the former Kihikihi jail, as well as the National Dairy Museum and a restored DC3 top-dressing plane.
There will be hands-on activities in each of the old buildings and families can explore an innovation trail around the village using the free STQRY app, the New Zealand-developed app used by museums and heritage sites worldwide.
The Waikato Vintage Tractor and Machinery Club will have some of its prize specimens on display and will be offering free rides. On Saturday, actors in Victorian dress will bring life to the village.
"It's a great opportunity to get to see the village - most people say they never knew it was here," heritage co-ordinator Alan Reilly says. "It's also a great place to come and have a break and a bit of a picnic by the lake."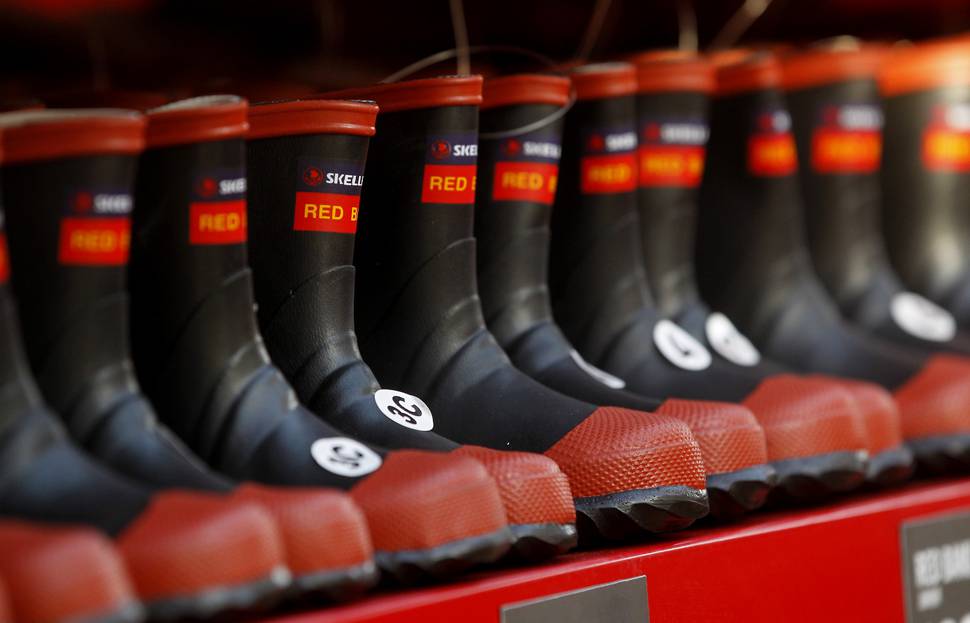 Get a real job
Attracting young people to the rural sector is another important aspect of Fieldays. If your teen is keen to get their boots dirty - or get involved in a less hands-on rural-related field - they should check out the Get a Haircut, Get a Real Job programme being run at Fieldays by the Young Farmers organisation, through it's Get Ahead programme, in partnership with NZ Farmer magazine.
Get Ahead project manager Adam Caldwell says secondary students interested in an agricultural or farm services career can complete a challenge navigating around the site talking to various "career champions".
Once they have spoken to three different industry representatives they can go in the draw to win an iPad - and get a professional tidy-up from the hairdressers at the NZ Farmer stand.
"We want more young people to look at agriculture as a career," Caldwell says.
"We are trying to raise awareness of primary industry and get it on their radar. When people think of farming they tend to think of physical work, but the reality is that only makes up a small percentage of the sector."
Get a feed or stay over
If you're travelling to the Waikato for Fieldays, why not make a day of it by having a meal in the city? The locals suggest these spots, for a range of budgets and tastes:
• Smith & McKenzie Chophouse, 13 Lynden Court, Chartwell: a Hamilton favourite, with classic steaks straight from the farm.
• Good George Brewing, 32a Somerset St, Frankton: also popular with locals, this microbrewery has an on-site dining hall.
• Vue Bar at SkyCity Hamilton, 346 Victoria St: offering a $20 buffet roast dinner over Fieldays, from 6pm.
• The Base, corner Te Rapa Rd and Wairere Drive, Te Rapa: large foodcourt with plenty of eateries and cafes.
• Classics Museum, 11 Railside Place, Frankton: Jukebox Diner open for breakfast and lunch, till 4pm.
• The Verandah Cafe, Hamilton Lake: cabinet and menu food, lakefront playground and an icecream kiosk.
Accommodation is pretty much fully booked for Fieldays weekend, but if your trip to the country inspires you to spend more time there, Rural Tours co-ordinates farmstays around the Waikato. Or check out Sarnia Park, Cambridge, de Preaux Lodge, Matamata or Kamahi Cottage, Otorohanga.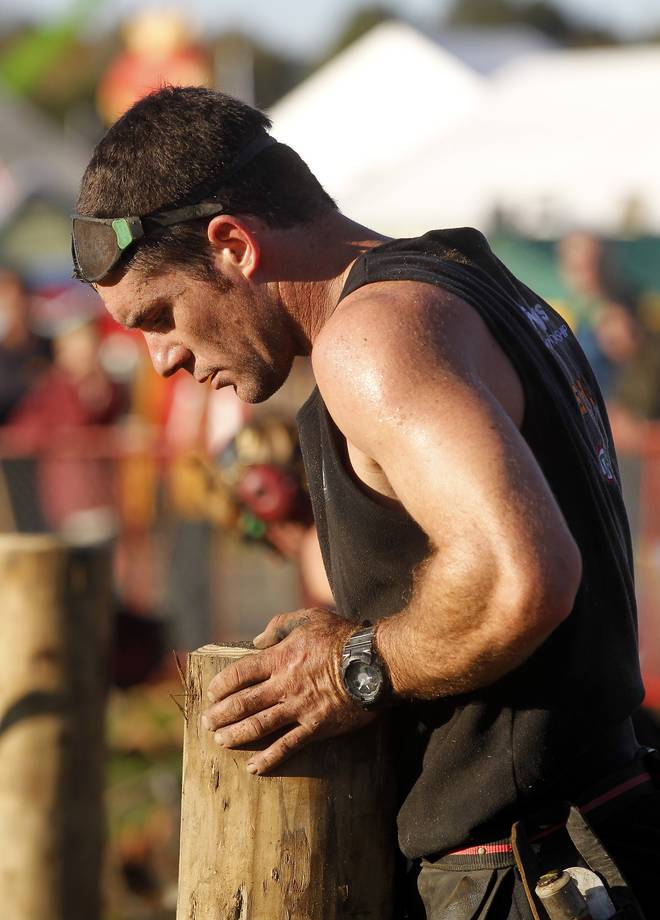 Need to know
• New Zealand National Agricultural Fieldays, Mystery Creek Events Centre, Hamilton, from June 10-13, 8am-5pm.
• Adult one-day pass $20, 5-14 year olds $10, under 5s free.
• There is parking on-site, or you can take the free Park'n'Ride bus from Hamilton City.
• The busiest day is usually Friday, so for ease of parking and getting around, try visiting on Wednesday, Thursday or Saturday.
• Ag Art Wear contest: parades of entries daily, 11am and 2pm, Fieldays Theatre, plus shows from students at the Wintec School of Design and by Waikato designer Robyn Brooks of Ooby Ryn.
• No8 Wire National Art Award finalists on display until June 29, ArtsPost Galleries & Shop, 120 Victoria St, Hamilton, free entry.