Auckland, and Aucklanders, tend to get a lot of grief. But I don't think it's a bad place to live. In fact, I absolutely love living in the City of Sails.
Yes, the house prices are steep, and maybe our mayor hasn't done us proud. But there are still things to love about Tamaki Makaurau.
Hop, skip and jump to the beach
No matter where you live in Auckland, you're never too far from the sea. This is so great and special — or maybe I just appreciate it more having grown up in Johannesburg where the nearest ocean is a sixish-hour drive away.
Auckland beaches are world-class. There's the rugged West Coast, the tranquil East Coast Bays and the picturesque beaches a bit further north. I love driving out to Muriwai to watch the sun set while enjoying fish 'n chips, or taking my kids to Takapuna Beach to build sandcastles.
Auckland is the world's biggest Polynesian city
Actually, Aucklanders now come from all over the world. It's great that we can share and experience different cultures without having to travel the globe. My family recently visited the Glenfield Night Market where we sampled food from all over the world, and spoke to all sorts of people. I really recommend it!
Walk from the ocean to the sea
I've never done it, but I love that it is possible to walk from the Pacific Ocean to the Tasman Sea.
This is a 16km hike from the Waitemata to the Manukau. It takes you through heritage areas offering beautiful views along the way. The walkway is part of Te Araroa — The Long Pathway, a continuous 3000km walking track from Cape Reinga to Bluff.
Nearly 50 volcanoes
Geology lovers can't get enough of this Super City. With dozens of volcanic cones all within 20km of the city centre, the landscape is unusual and impressive. Standing at the top of any of these will give you the most amazing views of an extraordinary skyline.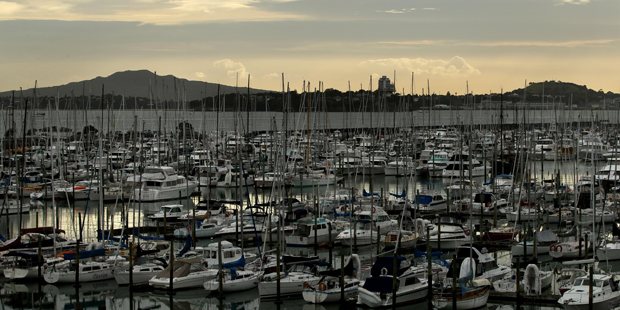 Rangitoto Island and Mount Victoria in Devonport are visible behind the boats moored at Westhaven Marina. Photo / APN

It's wine time
Whether you go north, east, south or west there are amazing wineries offering world-renowned wines. I'm not sure if I should admit this, but both my daughters' first outings were to wineries when they were only a few days old. (On each occasion I was showing my South African family — who had come to meet the babies — around. And I was the designated driver.)
Wonderful Waiheke
One of the happiest days of my life was spent on this little island. Nothing spectacular happened — but my husband, sister and I loved eating at a cool Oneroa eatery, lying on the beach and wandering through the little town. The ferry trips were fun too.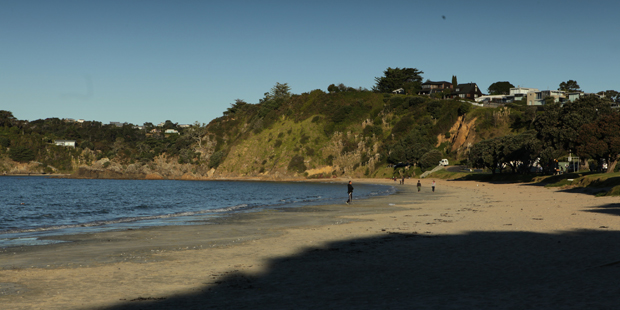 Oneroa Beach, Waiheke. Photo / HOS