Two New Zealand hotels have been named among the top 10 in the world for service and good value by travel website TripAdvisor.
The Dairy Luxury Private Hotel in Queenstown was named seventh in the world's top hotels with exceptional service.
The TripAdvisor Traveller's Choice Best of 2014 also named the 13-room hotel as 13th best small hotel in the world.
Owners Matt Diack and Paul Cook owned The Dairy since 2011, and Mr Diack said they focused on giving guests the best possible Queenstown experience.
"From literally the moment they arrive to the moment they leave, they are well looked after," he said.
The property, just a minute's walk from the centre of town or the gondola, dates to the 1920s and includes a former corner store - Queenstown's original dairy, Mr Diack said.
It's been operated as the luxury hotel since 2004, and rooms range from $395 to $495, depending on season, with ski package deals available in w15-05-2014 12:16:16inter.
Picton's Gateway Motel was named the 8th best bargain hotel in the world, and for the second year topped the South Pacific category.
Kent Stevenson, who owns the motel with wife Marie, said he was surprised to see they'd made the world rankings.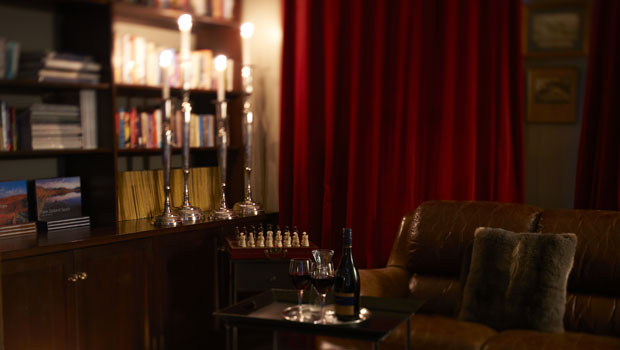 A library at The Dairy Private Luxury Hotel in Queenstown.
"I was quite surprised as I moved on down the list that we were there at number 8, I had a bit of a chuckle."
He said while the motel wasn't flash, that wasn't what guests were after.
"It's not about having a flash swimming pool or spa pool in each room, it's about cleanliness and service," he said.
"We're very passionate about the area and we try and educate the guests about the area and what they can enjoy while they're here, so they can get the most out of it," he said.
Rooms at the Picton Gateway Motel range from $99 for a studio to $200 for a two-bedroom apartment.
TripAdvisor Traveller's Choice Best of 2014 awards
Top 10 hotels with exceptional service:
1.
Riad Kheirredine, Marrakech, Morocco
2. Hamanasi Adventure and Dive Resort, Hopkins, Belize
3. Akademie Street Boutique Hotel and Guesthouse, Franschhoek, South Africa
4. Riad Noir d'Ivoire, Marrakech, Morocco
5. Hotel Residence Agnes, Prague, Czech Republic
6. Castlewood House, Dingle, Ireland
7. The Dairy Private Luxury Hotel, Queenstown, New Zealand
8. Desert Riviera Hotel, Palm Springs, California
9. La Maison Arabe, Marrakech, Morocco
10. Hotel Villa Steno, Monterosso al Mare, Italy
Top 10 bargain hotels:
1. Castlewood House, Dingle, Ireland
2. Desert Riviera Hotel, Palm Springs, California
3. Lauriston Court Hotel, Llandudno, United Kingdom
4. SeaCoast Inn, Hyannis, Massachusetts
5. Oriental Kwai Resort, Kanchanaburi, Thailand
6. Jade Hotel, Hue, Vietnam
7. Asena Motel, Dalyan, Turkey
8. Gateway Motel Picton Accommodation, Picton, New Zealand
9. Ilaia Hotel, Punta Arenas, Chile
10. Dar Hafsa, Fes, Morocco