Great fiestas, beaches and eateries abound, says Elisabeth Easther.
On the east coast of the South Island in Southern Canterbury, 157km southwest of Christchurch and 196km northeast of Dunedin, is Timaru.
Origin of name: Originally called Te Tihi o Maru - the meaning said to derive either from "to give shelter" or something to do with the presence of cabbage trees.
Population: 43,929 (2013 Census)
Town slogan: It used to be "Affordable, Accessible, Just Plain Awesome" and before that it was the "Riviera of the South".
Famous locals: Mika (entertainer), Philip Leishman (broadcaster), Kevin Smith (actor), Allen Curnow (poet), Michael Houston (concert pianist), Richard Pearse (pioneering aviator), Danyon Loader (swimmer), Jack Lovelock (athlete) and so many world-class cricketers and rugby players it's impossible to single any out.
Impressive line-up: Timaru has New Zealand's largest inline speed skating team.
Best website: southcanterbury.org.nz
Big business: This region is known as the food bowl of New Zealand, from Heartland Chips to various cheese makers. A lot of salmon is processed here, too. A little further afield you'll find Barkers of Geraldine and Clearwaters Yoghurt.
Source of pride: The locals pride themselves on making visitors feel welcome.
Best building: The Landing Service Building is internationally renowned for its architecture. Made of local bluestone, it's the only one of its kind in the Southern Hemisphere. Down where the beach used to be, big ships would load their supplies on to smaller boats which would be hauled right up into the building, the first point of contact for people and goods into Timaru - today it houses the Rock Art Centre and the Visitor Information Centre.
Town fiestas: The Caroline Bay Festival over Christmas and the New Year has been running for more than 100 years, harking back to the good old days with beauty pageants, baby shows, concerts, rides and side shows. The Festival of Roses is another big event - held at the Trevor Griffiths Rose Gardens every November, it's a celebration of roses, arts and crafts.
Here for a short time: You have to go to Caroline Bay and enjoy the beach, playground and boardwalk, plus there's a pool for children, a sculpture walkway and a lively atmosphere. The bay also encompasses tennis courts, mini golf and a skate park, as well as a small train for riding. Best reason to stop: Because this thriving seaside town has great views, fantastic shopping and plenty of amazing cafes and restaurants.
Best place to take kids: The Botanic Gardens. Of national significance, it was laid out in 1864 and also has a lake, walkways and playground. Hours of fun.
Best playground: Scenic Reserve. Aside from the playground there are lots of walks and a brand new mountain bike trail for kids.
Best park: Centennial Park has yet more walking trails, open fields, mature trees, picnic tables, a little playground, and ducks to feed. Great for getting away from the hustle and bustle, it's like being out in the country.
Blooming gorgeous: The Trevor Griffiths Rose Gardens, named for an internationally famous rose aficionado, is the third largest rose garden in the world with over 1200 varieties - when they're in bloom it's just stunning.
Best walk: There are so many, but the Dashing Rocks trail at Caroline Bay is delightful and passes by an old lighthouse before heading down over old lava flows left over from Mt Horrible's eruption thousands of years ago. This invigorating walk takes about an hour.
Best view: Timaru Piazza, perched above the beach, has a superb viewing area for looking across the sea and up to the Southern Alps.
Best place to pull over: Head to Shingle Beach at Patiti Pt, where you'll see seals and surfers. It's wild and rugged as the waves crash on to the shore.
Best swim: Caroline Bay was voted one of New Zealand's top 10 best beaches, taking the number one South Island spot. And if it's not a great day, the Bay has an outstanding new aquatic centre; it's great for a dip and is just a couple of hundred metres from the beach.
Best museum: South Canterbury Museum is filled with treasures. A replica of Richard Pearse's monoplane hangs in the middle of the gallery, plus there's also swags of information about pre-colonial and early settler days, maritime history, wildlife, geology and fossils.
Nice arts: Aigantighe Art Gallery (an old Scottish word, pronounced egg and tie) is beautiful, set in the grounds of a grand Edwardian home. You'll find paintings by Goldie, Frances Hodgkins and Colin McCahon, while the grounds are dotted with impressive sculptures. A perfect picnic spot, this is the South Island's third largest art museum.
Cream of the coffee: People are amazed at the quality of coffee in Timaru: if one has to name names try Sopheze, 2 Stags, Mocha, Coffee Culture and the Arthur St Kitchen.
Baked: There's a strong tradition of baking in Timaru with culinary highlight the cheese roll the perfect snack on a cold day.
Best food: Ginger & Garlic offers spectacularly fine dining, but all the restaurants are top quality. The Landing Service precinct and the area along from the Piazza on Bay Hill are the two main dining precincts, with the establishments above Caroline Bay perfect for gazing out at the waves and mountains.
Wet your whistle: There's no chance of going thirsty in Timaru, and if you want views with your brew, pop up to any of the bars on Bay Hill. Or take a tour through the historic DB Draught Brewery.
Best mountain biking: The children's track at Scenic Reserve is fab, with several more advanced trails there, too. The city's also excellent for cycling, with a network running around the town, along the coast and through the parks.
Best adventure: Timaru is 30 to 60 minutes from rafting, horse trekking, canyoning, scenic flights, hunting, surfing and skiing.
Best kept secret: Te Ana Maori Rock Art Centre houses the most significant collection of Maori rock art in the world. With stunning interactive exhibits, Te Ana also leads fascinating tours
Wildlife: There's an open-air aviary down at Caroline Bay. This giant tree-filled dome is home to exotic birds from around the world. And you're more than likely to see seals along the coast.
Thanks to Janene from the local Visitor Information Centre for giving us the inside track on this delightful locale.
Desktop readers: Click the map below to access our full library of kia ora columns.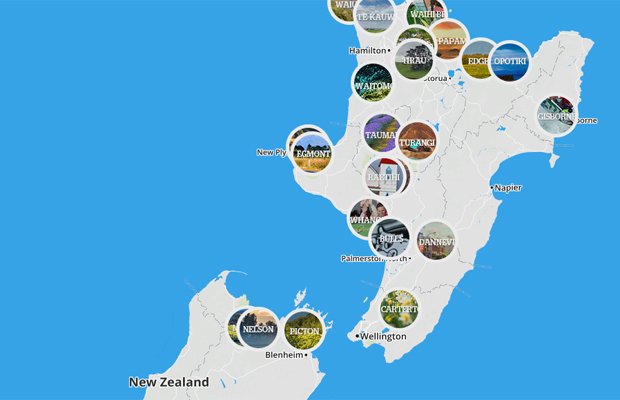 Mobile readers: Tap the links below to access our full library of kia ora columns.

Kia ora: North Island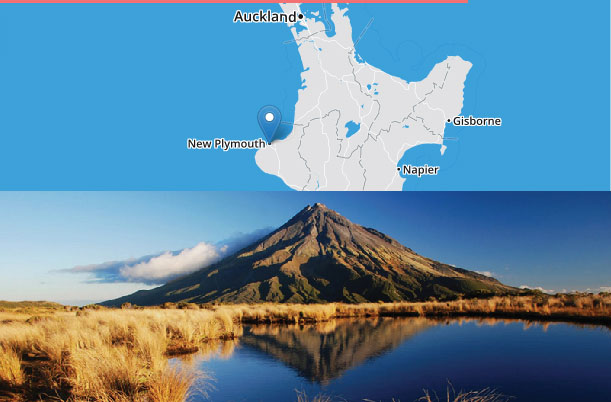 read articles
Kia ora: South Island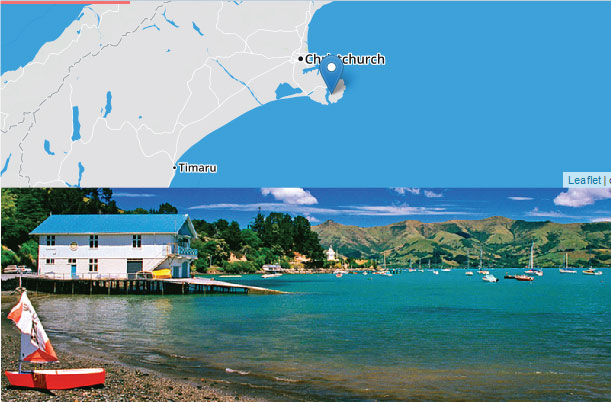 read articles