Nature displays its art in ever-evolving form. To see it, head south, says Elisabeth Easther.
Origin of name: Te = the, ana = cave; au = swirling, in reference to an underground torrent that ran through a cave.
Population: 1,911.
Town slogan: Gateway to Fiordland, and Walking Capital of the World.
Town mascot: The takahe statue by the lakefront.
Famous locals: Dave Hughes of the Mainland Cheese ad, legendary helicopter pilots Bill Black MBE and Sir Richard (Hannibal) Hayes (who clocked more than 30,000 flying hours and was recognised for services to search and rescue and the community. Daryl Gibson (former All Black, now Waratahs coach) grew up in Te Anau, and Callum Bruce (former NZ Maori, Chiefs and Highlanders player) lives there today.
Infamous locals: Ray Willett has run 25 Kepler Challenges, the annual 60km mountain run on Kepler Track. Rosco Gaudin is the unofficial mayor of Milford Sound and owner of Rosco's Milford Sound Kayaks.
Best website: fiordland.org.nz
Big business: Tourism and farming.
Sources of pride: Locals are rightly proud of their environment and how they've fought to protect it. In the 1970s, they successfully fought the raising of Lake Manapouri, a huge achievement for a small community. There's also Kids Restore the Kepler, focused on bringing back native birdsong and the Takahe Recovery Programme, which is committed to ensuring the survival, growth and security of takahe throughout New Zealand.
Get this: Readers of Wilderness Magazine voted Te Anau New Zealand's best hiking spot.
Town fiestas: Te Anau Winter Illumination Festival, the Asics Kepler Challenge, the Meridian Energy Milford Mountain Classic, the Stabicraft Yamaha Te Anau Manapouri Fishing Classic and the Tartan Festival.
Here for a short time: Visit the glow-worm caves with Real Journeys, beginning with a cruise across the lake, then silent darkness. Utterly magical. Go on one of the many mind-blowing walks and make sure you see Ata Whenua - Shadowland, the 32-minute film that plays at Fiordland Cinema throughout the day. Shot from a helicopter, the footage flies viewers through the Fiordland World Heritage Area and is exhilarating and spectacular.
Best reason to stop: Nature has pulled out all the stops here. The cafes and restaurants are pretty cool, too.
Best place to take the kids: Feed the birds at Te Anau Bird Sanctuary, where you'll find takahe and kea. Play a round of mini-golf or rent a seven-seater spider bike.
Best park: Ivon Wilson Recreation Reserve is a super green space with frisbee golf, or check out Lake Henry which is stocked with rainbow and brown trout as a children's fishery. Don't forget to visit Fiordland National Park - priceless.
Best playground: Lions Park was recently done up with new swings, slides, a big climbing frame and things to hide in and ride on.
Inform yourself: Fiordland National Park Visitor Centre has info on tracks, wildlife, weather and hut bookings. Best walks: Milford Track is the most famous; for an amazing day walk to Key Summit on Routeburn Track from the Divide, or take the family from Rainbow Reach to Motorau Hut at Shallow Bay on Kepler Track - 12km return. Take your togs in the summer for a refreshing dip.
Best view: Ramparts Rd Lookout for vistas over the lake and across town, or if you fancy a walk, the views from the top of Mt Luxmore are unsurpassed.
Best place to pull over: Anywhere on the lakefronts of Te Anau or Manapouri.
Best swim: Frasers Beach at Lake Manapouri - beautiful outlook, clean fresh water. Temperature-wise, a bit bracing but because it's shallow where you swim it warms up a fair bit in summer.
Best museum: Gunns Camp on Hollyford Rd is a historical wonderland of weird, wonderful things, a monument to the hardy road builders of the 1930s and 40s - the pioneer museum is full of treasure. Eccentric items include a kea made of keys and a gate with no fence, plus they provide cabins, tent spaces and camper facilities.
Cultural outings: Takitimu Tiki Tours lead informative, affordable two-hour tours of Te Anau and surrounds, hear fascinating stories of early Maori history and settlers.
Nice arts: At Labour Weekend there's plenty of art at local shows and do check out the photos at Sandfly Cafe. Or just look around you - nature makes the best art.
Cream of the coffee: Adventure seekers usually get their caffeine fix at Olive Tree Cafe (their giant toasties are also amazing) or Sandfly Cafe (cheese rolls to die for).
AKA: Cheese rolls are often referred to as Southland sushi.
Baked: Miles Better Pies are legendary, especially the venison variety, or go to Wapiti Bakery for something sweet and scrumptious. They sell hot snacks, too.
Best food: Te Anau has a super range of restaurants, including award-winning Redcliff Cafe, where things like hare, goat and venison are their specialties.
Wet your whistle: Black Dog Bar (inside the cinema) offers a fine range of wine, craft beers and tasty platters, it's snug and cosy with indoor and outdoor fires. Quaff a sundowner at the Explorer Bar at the Distinction Te Anau Hotel and Villas, with amazing views across the lake.
Best mountain biking: Perenuka Mountain Bike Park is still a work in progress, handmade by local bike fiends. When it's fully operational it will sizzle. This year in the Winter Illuminations they lit trails with fairy lights for a night ride, and it looked wild.
Best adventure: Walk one of the many multi-day tracks in Fiordland National Park. A week gives a good taste of the tracks; try Hollyford, Kepler or Milford. Or perhaps you might like to go kayaking, jetboating, horseriding or fishing?
Best kept secret: South Fiord on Lake Te Anau feels utterly removed from civilisation, yet is easily reached via a lake cruise. Lake Te Anau's three fiords are the only inland fiords in New Zealand.
Wildlife: The Fiordland crested penguin, or tawaki, is the world's rarest mainland penguin. Plus there are weka, NZ fur seals, kaka, kea and, in the Sounds, bottlenose dolphins.
Be warned: Aside from common sense, remember the essentials when heading into Fiordland bush: a raincoat, camera and bug spray.
Visitors say: Wow.
Locals say: You can say that again.
Visitors say: Wow.
Thanks to Philippa Murrell.
Desktop readers: Click the map below to access our full library of kia ora columns.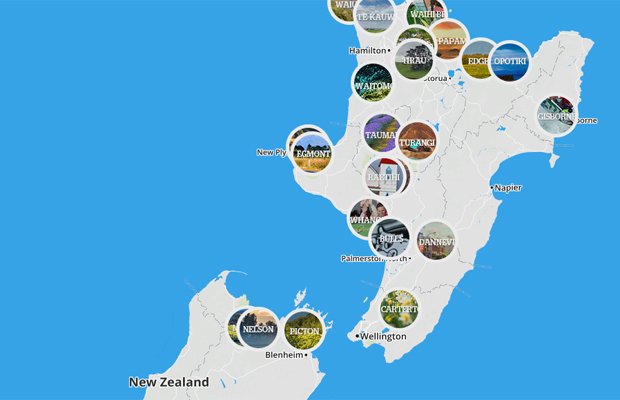 Mobile readers: Tap the links below to access our full library of kia ora columns.

Kia ora: North Island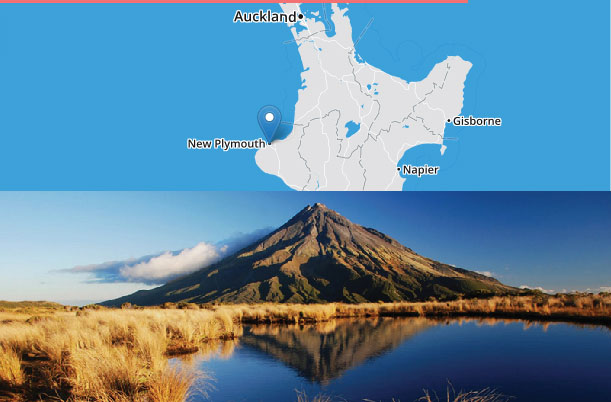 read articles
Kia ora: South Island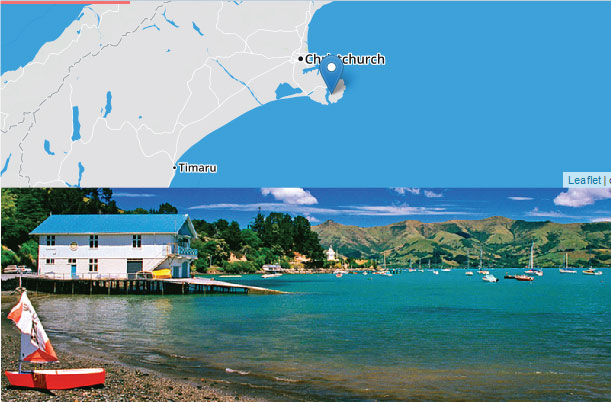 read articles