New Zealand workers are motivated by going to big Australian sports events.
Australian sport, long an arch-rival of New Zealand teams, could now be helping Kiwis become winners - at work.
Each year a growing number of Kiwis are being taken across the Tasman by their employers as a reward for a job well done and are increasingly being treated to a behind-the-scenes slice of the action at major sporting events like the Australian Grand Prix in Melbourne.
International studies show using big sporting events as a work incentive for top-performing staff is a growing global trend while the sports-work link has been found to improve job motivation and performance.
Tourism research conducted through Australia's international visitor survey showed 227,000 New Zealanders travelled to Australia for business events in 2017, many of whom were going as part of an incentive trip linked to a big sports occasion,
In the last 12 months the total number of New Zealanders on business event visits to Australia has risen by four per cent, a figure well ahead of the 0.8 per cent overall increase in arrivals from New Zealand.
Tourism Australia managing director John O'Sullivan says these trips are inspirational and give visitors a chance not only to attend world-class events but the opportunity to explore the local area through 'can't be bought' experiences.
Incentive experiences that include major sporting events are unique because while anyone can go to an event like the Australian Grand Prix, incentive groups can also include things like walking to the pit lane each day or watching the action directly above the team garages, getting an exclusive view of the likes of Ferrari and McLaren teams in action.
A major UK study commissioned by the international recruitment company Hudson into the impact sporting success or failure has in the workplace shows sport has a positive impact in boosting morale, improving mood, motivation and productivity.
Half of all men and 40 per cent of women said employers should encourage staff to watch sports together; while 80 per cent of men and 70 per cent of women felt the boss could use sport as a tool to boost morale and productivity.
The study - The Impact of Sport on the Workplace - was based on one-on-one interviews with 2000 people aged between 18 and 70 and was conducted by the Oxford-based Social Issues Research Centre, an independent non-profit organisation founded to research social and lifestyle issues.
Although it also encouraged staff to play sports together - and found morale was raised when 'your' team won on the weekend - the study said the energy generated by collective support and interaction while attending sports events together made employees feel more valued.
"It also provides them with an interesting and different topic to talk about other than product features and work related stuff," the report says.
Tourism Australia says there are many sporting events in Australia that are ideal as incentive destinations including the following:
● Australian Grand Prix – run at the Grand Prix circuit at Albert Park in Melbourne, it kicks off the F1 world championship every March. While in town visitors can discover more than 80 wineries and award-winning restaurants in the Yarra Valley (about an hour's drive away) or visit hot springs at Mornington Peninsula. Rally driving on Phillip Island or a helicopter flight over the Twelve Apostles along the Great Ocean Road are available for those seeking adventure.
● Australian Open Tennis – in sporting terms, it doesn't get much better than a Grand Slam event and having one of the four a short flight away from New Zealand makes it an appealing option for incentive groups wanting to see the world's best players battle it out on court. With exclusive private boxes close to the action, catering from Neil Perry and Nobu (among others) and the chance for photo-ops with players and trophies, this is as close as you can get without breaking a sweat. When you need a break from all that tennis, Melbourne offers a wealth of experiences from laneway boutique shopping to some of Australia's finest restaurants like Attica, which has been rated as one of the world's 50 best restaurants since 2010.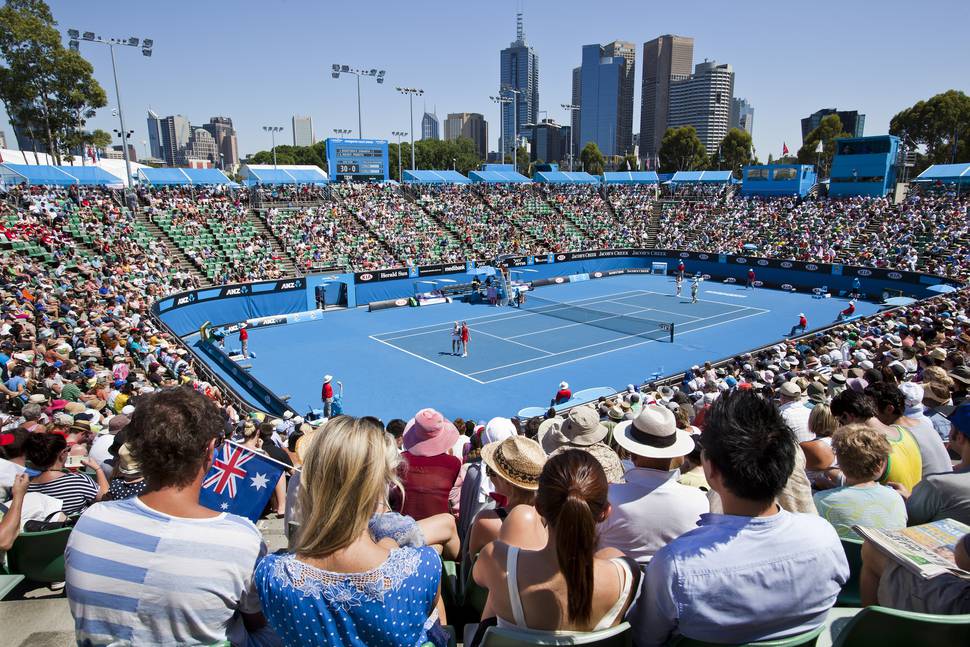 ● Bledisloe Cup Rugby – the first in the annual three-test series between the All Blacks and Wallabies is this year being played in Sydney and for Kiwis there is a better than even chance they'll see a victory for the men in black (Australia last won the cup in 2002). During your time in Sydney there is the chance to explore the dozens of beaches and hundreds of waterfront event spaces dotting Sydney Harbour. Charter company EastSail has yachts available for cruising and can arrange activities - like a treasure hunt or sailing regatta – for groups of six to 2000 people.