The rare native plant Dactylanthus taylori was championed by the keynote speaker at the recent AGM for Pirongia Te Aroaro o Kahu Restoration Society.
Monique Hall, a Bachelor of Science student at Waikato University, presented her research findings on the Pirongia populations of Dactylanthus, a mysterious underground plant that is only readily visible when it flowers.
Dactylanthus is classified as nationally vulnerable because only 4 per cent of the population remains, but hopes were raised last summer when a larger than usual amount of Dactylanthus seed was found on the maunga, and the Len Reynolds Trust, the University of Waikato, the Waikato Botanical Society, DOC and local iwi collaborated with the society to research local pollinators and flowering patterns.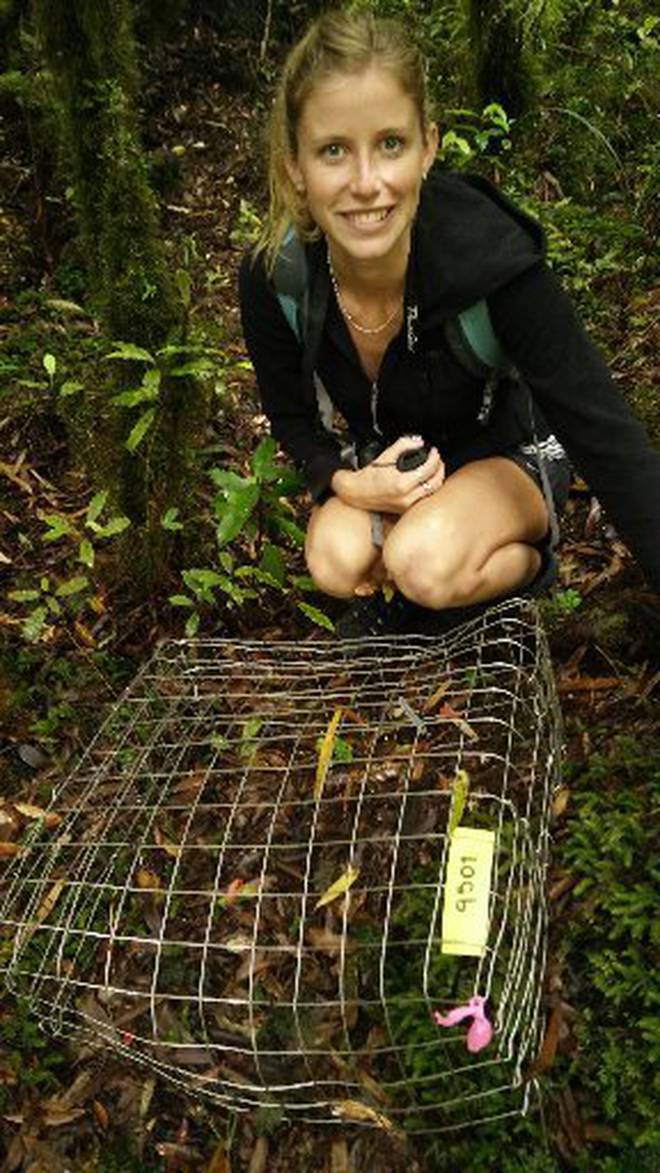 Because the primary pollinator of the plant was known to be the native short-tailed bat, a key question was whether they were still present.
Monique checked 61 Dactylanthus plants in the Hihikiwi area weekly over the summer, monitoring for bats, counting Dactylanthus inflorescences (flowers) and videoing the plants to pick up pollinator activity during the day and night. She confirmed the presence of long-tailed bats, but no short-tailed ones.
She found that rats were likely to be the primary pollinator on Pirongia, with mice and insects such as millipedes, horse flies and spiders also active. She said that identifying a pest species contributing to pollination of the endangered plant creates some implications for pest management.
Rats helping pollinate native plants have been recorded in scientific studies before and it raises questions about positive and negative effects of pest species and could lead to further research.
Society chairperson Clare St Pierre also presented her annual report, citing 2018 as one of their most significant years with the return of Pirongia-lineage kokako to the maunga in July after 22 years.
A pair of banded kokako have been seen near the Grey Rd carpark close to the release site in the last few weeks with photos of them posted on the society's Facebook page.
DNA testing to determine the sex of the 24 kokako translocated this year has shown there are 11 adult males, 11 adult females and two sub-adult females.
Claire praised the efforts and said this project was the crowning moment of many years of dedicated pest control by locals who cared deeply about their maunga.
A new season of pest control starts on Saturday, August 25 using Pindone, an anticoagulant toxic bait, to fill bait stations. New volunteers are welcome and can email the society's volunteer co-ordinator Dianne June, djune@xtra.co.nz, for details.