Kaitaia's Merv Cameron and Roy claimed top honours in the sheep dog trial event at the Northland Field Days in Dargaville last weekend.
The final saw Cameron's Roy hold out Chris Robertson's Grace, who finished runners-up, and Pete Campbell's Cash in third place, to pick up the Lyn Harvey Trophy.
Cameron was well chuffed after Roy emerged top qualifier with 96 points, and backing that up with a very solid run in the final after getting a bit of interference from a low-lying helicopter nearby at the start.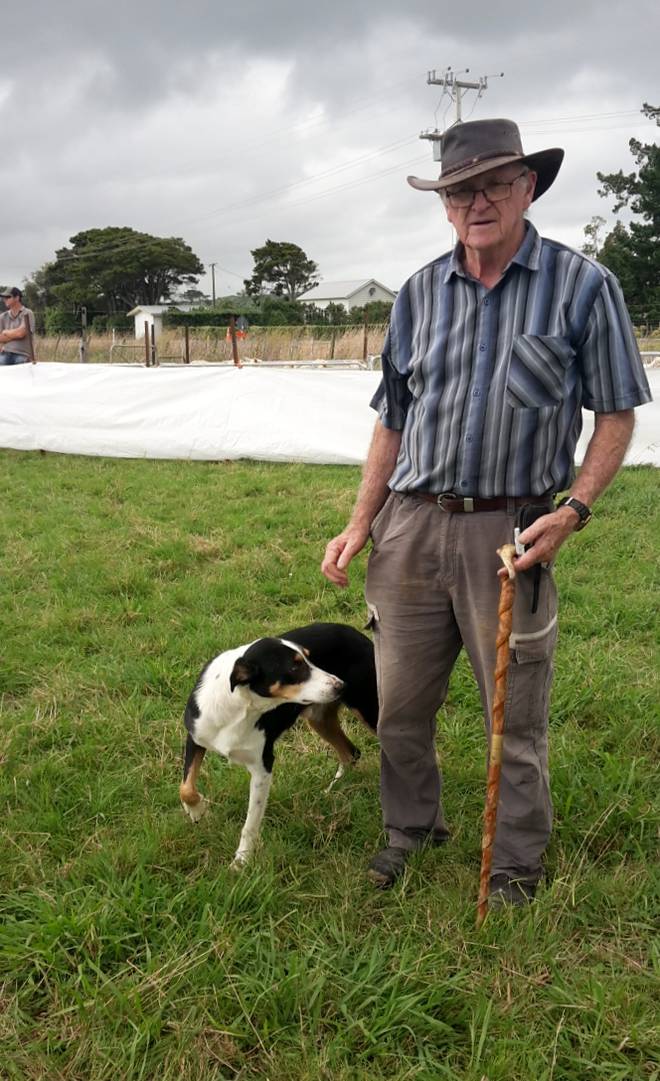 (The various other field day activities naturally carried on so having a helicopter buzzing back and forth in close proximity to the trial arena caused a few problems, particularly with the sheep, and some re-runs were given.)
Following two days of qualifying, 12 dogs went through to compete for the Isuzu, Farmlands and Black Hawk trophy in Saturday's finals. The other top placegetters were Shane Munford with Rose 91, fourth, and Claire Thomson taking fifth with Ike.
Several of Roy's littermates, all the progeny of Cameron's veteran trial dog Grace, have also enjoyed a strong degree of success this summer. This included Roy's sister Meg (owner Kevin Easterbrook) making the field day's final, while brothers Harry (Neville Child) and Brodie (Stuart Child) have claimed three wins between them at various provincial trials in the North Island.
Having won the field day's cup last year, Grace had a great run in the qualifiers but was unable to pen her sheep.
Cameron went on to note the sheep loaned by the Osborne family from Avoca used in the event were a good test "and no dog got a free ride".
Another highlight was the the fun event in which a team of three humans took the sheep around the obstacle course. This was won by the Farmlands girls for the third time in a row, after defeating the Young Farmers, Isuzu and Rabobank teams.
"Well done, ladies."