The Stratford High School senior prize giving for year 11,12 and 13 students took place earlier this month.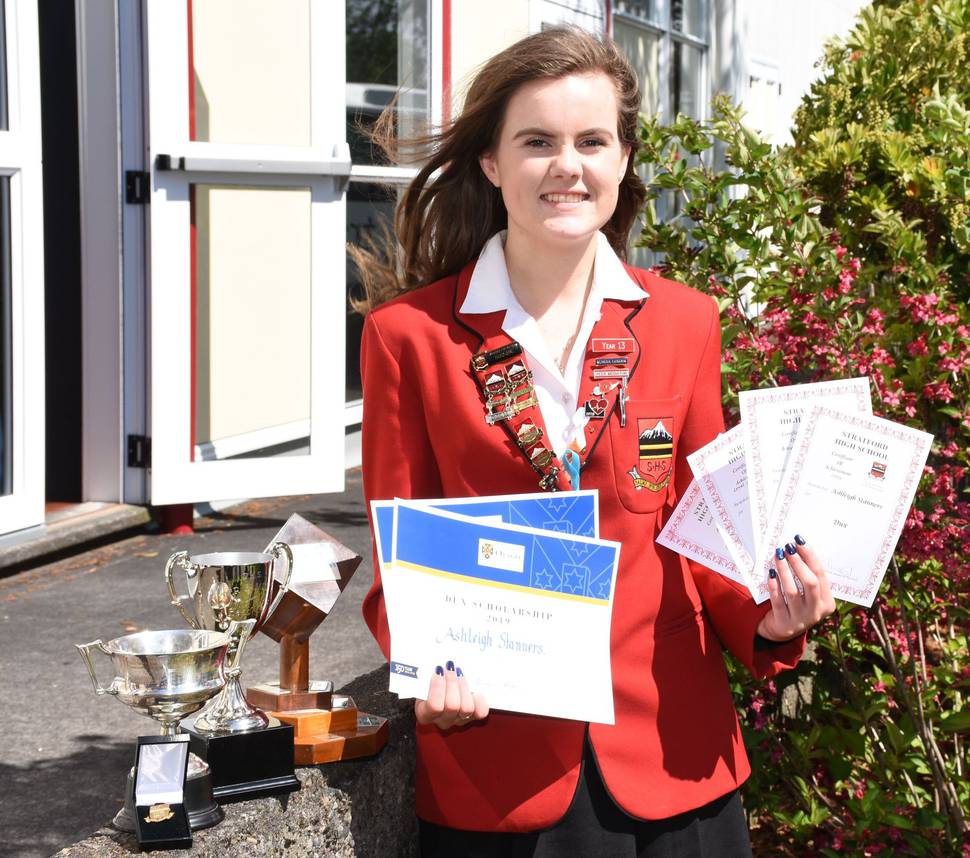 Major prize list:
2019 Stratford High School PTA Dux Medal: Ashleigh Stanners.
University of Otago Dux Scholarship: Ashleigh Stanners.
HC Johnson Memorial Challenge Trophy for senior Mathematics and Science: Ashleigh Stanners.
2019 Proxime Accessit: Hollie Bruce and Maria Kowalewski.
The Roodbean Trophy for best all round senior student: Sam Witeri.
The Prime Minister's Vocational Excellence Award: Sam Witeri.
Cusack Cup for academic excellence in Year 12: Samantha Perrett.
Hermann Family Trophy for best Year 11 academic student: Ella Hussey.
Te Kai Poutama Whetu (top academic Māori Student in the senior school): Keren Whareaitu.
Sturmer Family Cup for sportsperson of the year: Fletcher Jennings.
SHS Interact Trophy for all round sportswoman: Lauree Collins.
Clifford-Jones Memorial Trophy for all round sportsman: Brendon Coupe.
Vesty family trophy for Amess house spirit: Kala Fakavamoenga.
Sarah Smith Cup for most house points for McAllister: Lauree Collins.
Simpson Shield for top Trimble house points: Issac Burroughs.
Greenhill Trophy for Senior Home Economics: Amy Shaw.
A.H.R Amess Cup for Year 13 English: Pauline Randford.
SHS Tourism Award: Kelsi Bailey
ITM Award for best product in Year 12 Wood Technology: Josh Howatson.
Stratford Engineering Award: Ryan Hiestand and Tom Bennett.
ITM Award for best Year 11 Wood Technology: Venice Lacerna.
■ A full list of all senior awards is available on the Stratford High School website.