Over the past nine months, 4000 cubic metres of topsoil and 8300 cubic metres of clay has been moved, 2711m of pipe has been laid and 1204 cubic metres of footpath has been installed at the Pembroke Road subdivision in Stratford.
On Saturday, 2m of ribbon was cut as Mayor Neil Volzke formally opened the development.
Neil said opening the subdivision was "very special" for him, as he has been passionate about the idea for a long time.
"It's been a project I have believed in from the very start. Every opportunity I have had I have promoted it and I am going to keep doing it until they are all sold."
The land for the subdivision was purchased by Stratford District Council in December 2017, and work on the site itself began in February this year. The subdivision consists of four streets, with 33 sections available.
On Saturday the first 28 sections were put on the market, with prospective buyers taking the opportunity at the formal opening to take a walk through the subdivision to see it for themselves.
The four streets are all named with a Shakespearean theme, as are the rest of Stratford's streets.
The names, Othello Place, Midsummer Avenue, Bianca Crescent and Macbeth Place, were chosen by Stratford residents in the Name Thy Street competition earlier this year.
Councillor Gloria Webby helped judge the street naming competition and is well known for her love of the town's Shakespearean theme.
She was present on Saturday to read an extract from A Midsummer Night's Dream, Act II, Scene I as part of the opening ceremony.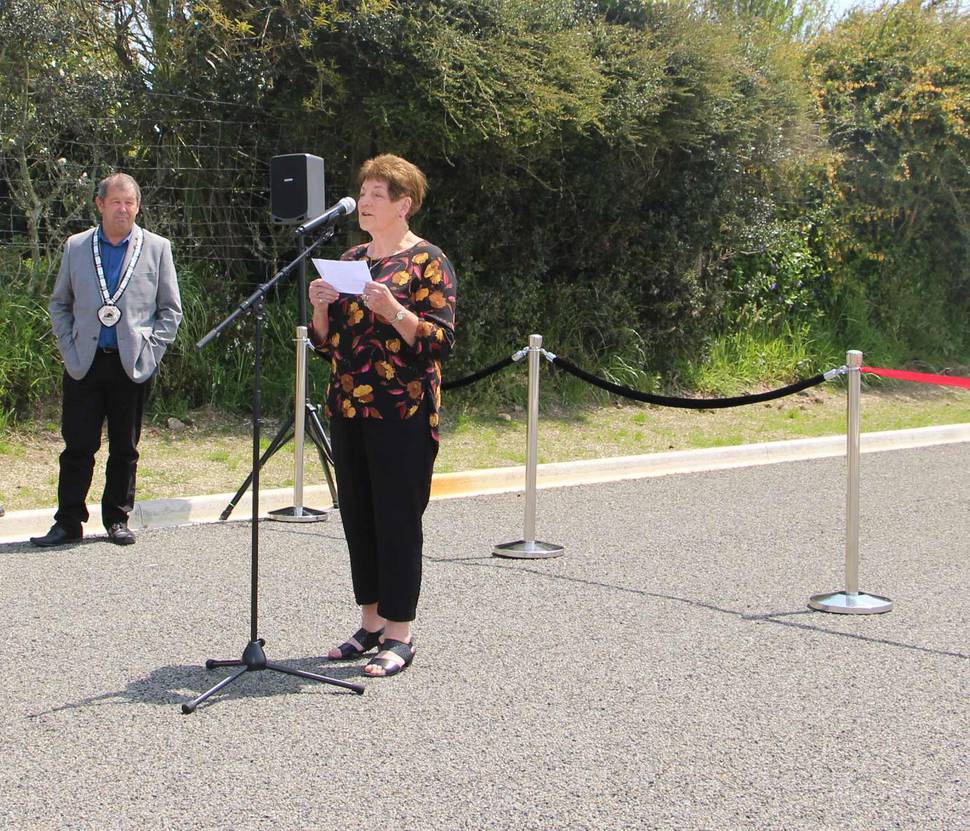 Neil said the subdivision brings many benefits to Stratford residents.
"More houses means more people living in our town. That means more kids are going to school in our district, more demand for goods and services and even more people buying fish and chips on a Friday night.
"Most importantly it means the rates collected from these new properties will lower the overall rates burden on existing rate payers. Put simply, it spreads the costs across a greater number of people, so everyone benefits."
The tender process will be over a four-week period with open days every Wednesday evening and Sunday afternoon or viewings by appointment.
At the end of tendering, any sections not sold will be made available on the open market.
Sections range in size from 605 to 850 sq m.