Brooke Pene is doing everything he can to achieve his dream of becoming a shepherd.
The Hawera High School pupil was one of 70 students who took part in the Taranaki TeenAg Competition this month.
The hands-on event at the Stratford A&P Showgrounds tested the agri-business skills of students from six high schools.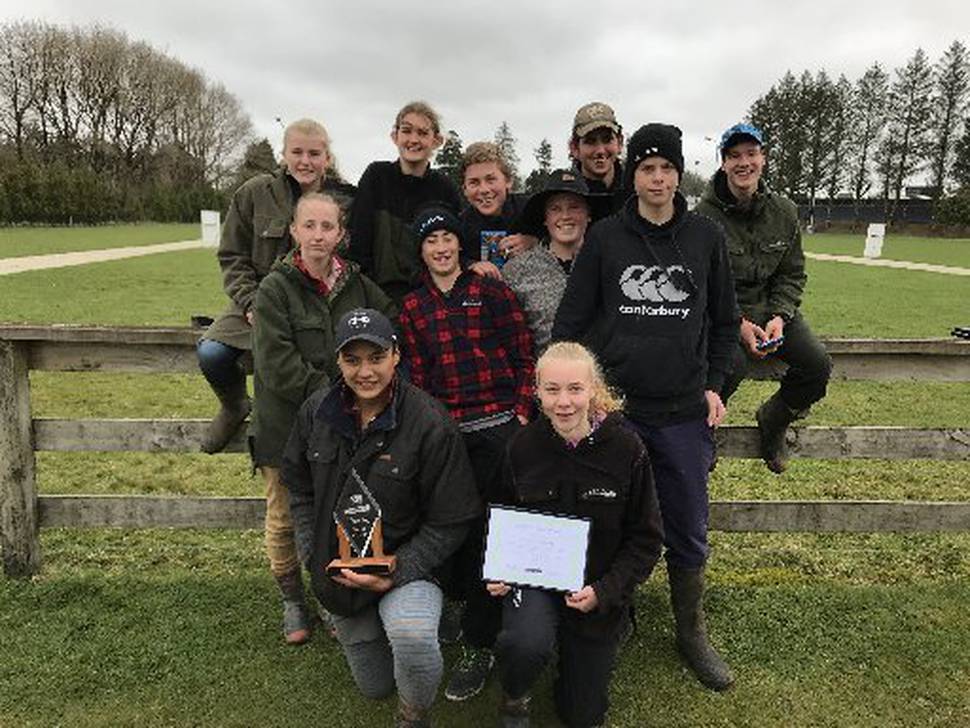 "I haven't been to an event like this before. It's been amazing," said the 15 year old.
Students tackled 15 modules which included driving a quad bike, hanging a gate, pasture allocation and budgeting.
"I really enjoyed the sheep and wool modules. We assembled the shearing handpiece perfectly and got the highest score," he said.
Brooke spends his school holidays on a sheep and beef farm and enjoys using the tractor to feed out.
"I'd really like to enter the regional final of the FMG Junior Young Farmer of the Year next year," he said.
"It's all part of my plan to continue learning new skills so I can get a job as a shepherd when I finish school."
Brooke Honnor is a member of Waitara High School's new TeenAg club.
The Year 9 student aspires to become a vet nurse and enjoyed competing.
"The hardest module was calculating the correct amount of grass for a mob of sheep and putting up a temporary fence."
"I probably need to stay in school and study maths a bit more," she said.
New Plymouth Girls' High School student Kaylee Hill lives on a lifestyle block and has a goal of owning a farm.
"I can't believe how much I have learned today. The module on riparian planting was really interesting," said the 17 year old.
"I also enjoyed learning about genetics and the fertiliser module."
The competition was organised by NZ Young Farmers (NZYF) after a similar event in Feilding in June attracted 170 teenagers.
"We've had exceptional growth in our TeenAg numbers in Taranaki and we want to keep that momentum going," said NZYF territory manager Megan Bates.
"This event will hopefully give students considering entering the regional final in Whanganui next April the confidence to sign up."
Some students are also studying agri-business resources which their schools downloaded from the Agrication website.
"It's a great website with free cross-circular teaching resources that can make the agri-food sector relevant to most subjects," said Megan.
A team from New Plymouth Girls' High School was the top junior team in competition. New Plymouth Boys' High School was the highest-scoring senior team.
The Stratford event would not have been possible without the support of volunteers who ran the modules.
They were from Taratahi, Ballance, LIC, Federated Farmers, Central Taranaki Young Farmers, ASB Bank, On Farm Safety and Energy Vets Taranaki.