Inglewood Young Farmers has been recognised with a swag of accolades for its contribution to the community.
It's been named the best NZ Young Farmers club in the Taranaki/Manawatu region, which stretches from Urenui to Wellington.
"I'm so proud of our club," said chair Kenzie Bellringer. "It just goes to show you don't have to be a big club to take out that award." Inglewood is Taranaki's third largest NZ Young Farmers club, with 23 paid-up members.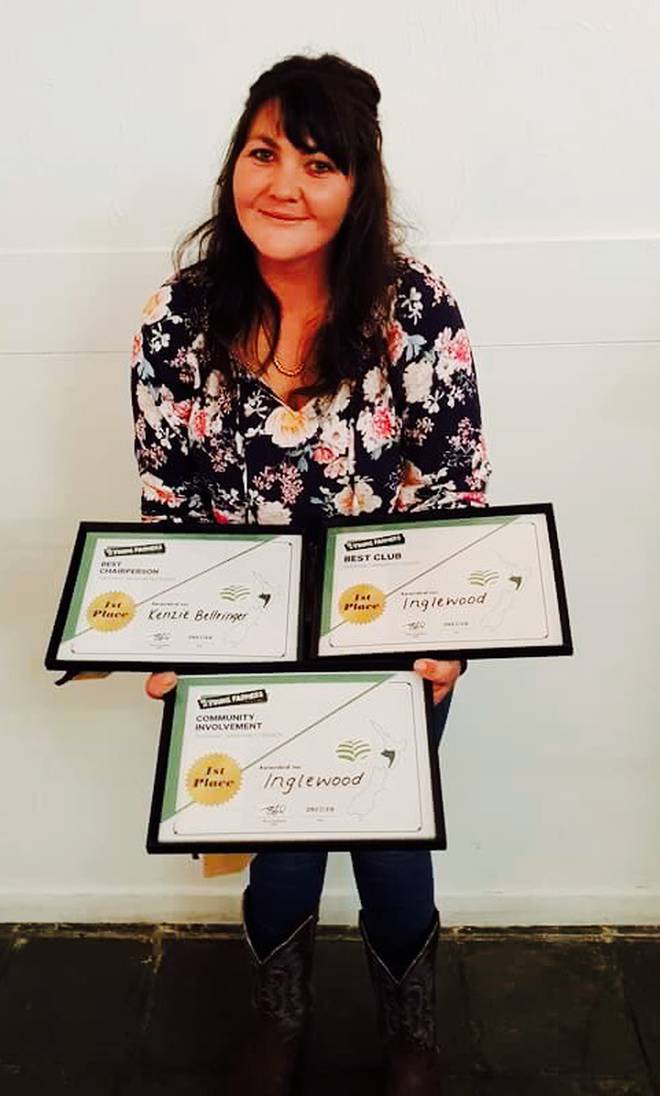 "We're a small club, but we're really active — both socially and in the community," she said. "We do something every Wednesday, whether it's a pub night, a farm visit, a barbecue, or our monthly meeting."
"The aim is to get young people out learning and socialising, and you don't have to be a farmer to get involved," said Kenzie.
The 26 year old, a qualified automotive painter, is a farm assistant on a 440-cow dairy farm at Inglewood. She was named best club chair in the Taranaki/Manawatu region and the club also won an award for community involvement. The club is heavily involved with the Purangi Kiwi Project and Inglewood Lions Club.
"Last year a ball we organised raised $500 for the East Taranaki Environment Trust and its important kiwi conservation work," said Kenzie.
The actively-growing club holds its monthly meetings the first Wednesday of every month at Fern Lodge.
The chair of the new South Taranaki Young Farmers club, Amelia Nicholl, won an award for leadership. The awards were announced at the Taranaki/Manawatu region's annual general meeting in Whanganui.
Central Taranaki Young Farmers member Jessie Waite was elected chair of the region, which has 11 clubs.