The NRL is set to do whatever it can to stay on the field despite mounting pressure after the Australian government recommendation against all "non-essential" travel.
According to the Daily Telegraph, the NRL is considering shifting all 16 clubs to a small Queensland town to play out the rest of the season.
The town of Calliope has a vacant mining accommodation facility which could accommodate more than 500 players and officials in an isolated environment, the Telegraph reports.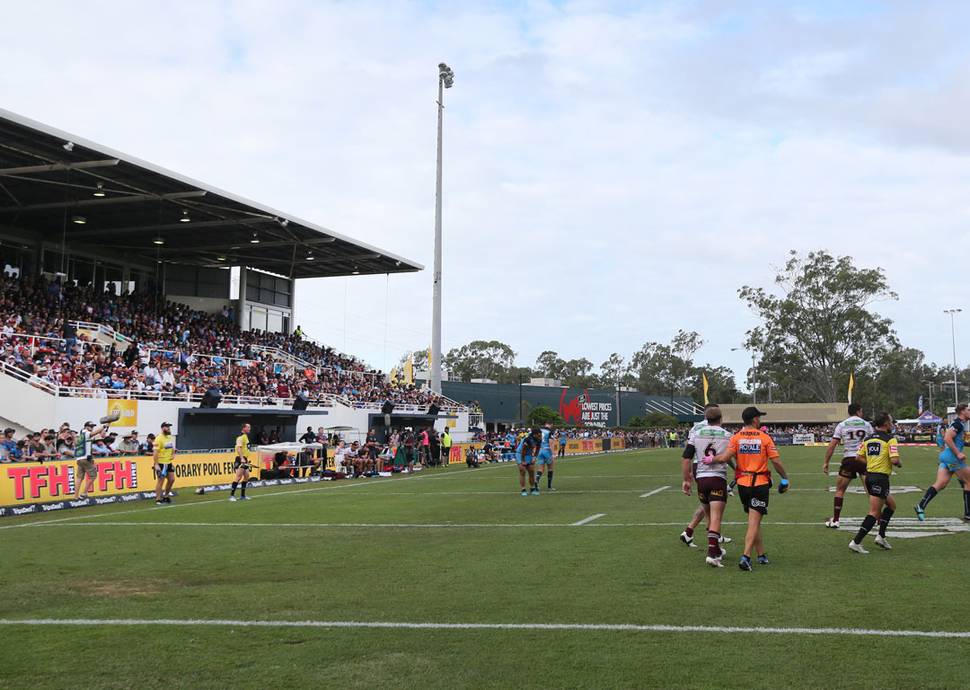 Calliope is about a seven-hour drive from where the New Zealand Warriors are based in Kingscliff, New South Wales after making the decision to remain in Australia after both borders on either side of the Tasman were shut.
The town has a population of just over 5,000 and 20 minutes away is the Marley Brown Oval in Gladstone which is of NRL standard. The ground played host to a game between the Sea Eagles and Titans in 2018.
AFL suspends it's season in response to coronavirus, with NRL suspension still up in the air. Video / ABC Australia
"We will work closely with them about those arrangements. In terms of the NRL and the AFL and those types of arrangements, I think the principle is important.
"I'm sure we can work with both of those agencies with their respective states and CMOs [chief medical officers] at a federal level," Morrison said.
"If there are new arrangements that need to be put in place to protect the health and safety of everyone they may be possible but I'm not going to pre-empt those outcomes, but I'm sure we can work those issues through on a practical case-by-case basis."
Morrison also mentioned states could announce their own lockdowns, which South Australia Premier Steven Marshall declared moments later. Tasmania, South Australia and the Northern Territory followed suit on Sunday.
South Australia's border will be closed from 4pm Tuesday and all residents must self-isolate for 14 days, Marshall announced. The A-League and AFL both feature Adelaide-based teams.
However, according to the guidelines sports teams are exempt "provided they have approved disease control mechanisms in place" the South Australia Health website said.