The Northern Mystics have officially added schoolgirl Grace Nweke to their full-time playing squad for the remainder of the ANZ Premiership.
The Avondale College student and 1.93m tall goal shoot will turn her full focus to the Mystics having previously split her netball workload between the BEKO Netball League, where she was part of the Northern Marvels, and the Premiership.
Nweke, who was born in New Zealand and is of Nigerian descent, has grabbed the spotlight with her shooting accuracy, temperament and athletic ability on court.
"I am so blessed and so grateful for every opportunity I've been given this past couple of months," Nweke wrote on Instagram. "Excited to finish the season with an incredibly talented and inspiring group of women."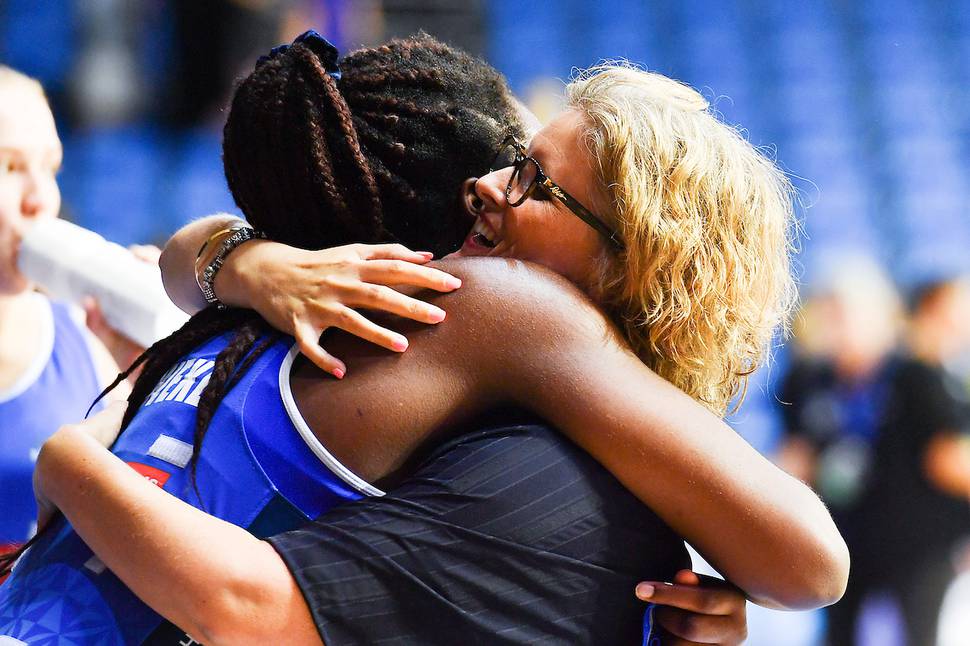 The talented former high jumper only turned 17 in February and still has a full year left at secondary school – something the Mystics management was mindful of when including the teenager in their squad.
Mystics coach Helene Wilson said she was pleased to see Nweke officially join the ANZ Premiership but would still be wary of managing the youngster's workload.
"Grace has been a training partner with us and of course, made an impact on court in the ANZ Premiership over the past few weeks," Wilson said.
"She knows our set-up, the players and is coming to grips with what is expected at this elite level.
"There is no doubt that Grace is an exciting prospect for both the Mystics and New Zealand netball, but we also need to be mindful that she is still very new to the high-performance environment."
Nweke has so far put up 166 attempts at goal in the 180 minutes she has played to date with an 83 per cent accuracy, showing plenty of maturity against some of the best defenders in the country including Silver Ferns Casey Kopua and Kelly Jury most recently in round six of the competition.
"Finding the right balance for Grace is very important to the Mystics," Wilson said. "She is certainly a player to watch for the future. And she still wants to have fun out there."
Earlier this year, Nweke opened up about her netball journey on Instagram alongside a photo of her Mystics uniform.
"Still can't believe this is real. I remember going to my first reps tournament in 2015 and crying heaps after games and having the worst time. I've always struggled in believing in my abilities as a player and was definitely the weakest link in the team," she wrote.
"I've come a very long way mentally, emotionally and physically since then and have so many amazing people to thank for all their help and continued support along the way! Yesterday I put on the blue dress for the first time and definitely not the last!! I'm so honoured to be a part of such a beautiful and talented team, with such a strong team culture and healthy learning environment. Since November I have learnt so much about myself and what I value as a person and player.
"I've learnt about my limits and how to push them and I've learnt to have confidence and belief in myself and my abilities. I'm so grateful to [Wilson] and all the players and management at [Mystics] for supporting and believing in me and for giving me this unreal opportunity. I'm so excited for the rest of this season and the future!"