Former Newtown Jets rugby league star Chris Dawson has been arrested in Queensland and is expected to be charged with the murder of his wife, Lyn.
NSW Police confirmed a 70-year-old man has been arrested this morning shortly before 8am (AEST) in relation to the murder of Lyn Dawson.
The former high school teacher has been taken to Southport, where he will be charged.
NSW police will seek an extradition.
Lyn's brother Gregg Simms this morning said he was "quite emotional".
"We've had a cry, we've cuddled, we're just completely over the moon that something has finally happened," he told The Australian.
Lyn vanished 37 years ago from Sydney's northern beaches in January 1982.
Dawson told police she ran off to join a "religious cult".
However, two coroners have previously found Lyn was probably murdered by her husband Chris Dawson in 1982.
A fresh dig for evidence at the former family home in Bayview took place in September.
The case has grabbed worldwide media attention after The Australian's investigative podcast series The Teacher's Pet.
Dawson has long been a suspect in the disappearance of his ex-wife, who was last seen alive more than 40 years ago, but he had consistently denied involvement.
In 2015, detectives from the Homicide Squad's Unsolved Homicide Unit established Strike Force Scriven to reinvestigate the circumstances surrounding her disappearance and suspected murder.
"Earlier this week, the Office of the Director of Public Prosecutions provided advice to police, and following further inquiries, detectives applied for an arrest warrant before travelling to Queensland," NSW Police said in a statement.
"Just before 8am today, a 70-year-old Coolum man was arrested by detectives from the Queensland Police Service's Homicide Squad in the presence of Strive Force Scriven investigators at Biggera Waters, on the Gold Coast, in Queensland."
NSW detectives will apply for his extradition at his first court appearance.
Lynette Dawson's family has been advised of today's arrest and have requested privacy.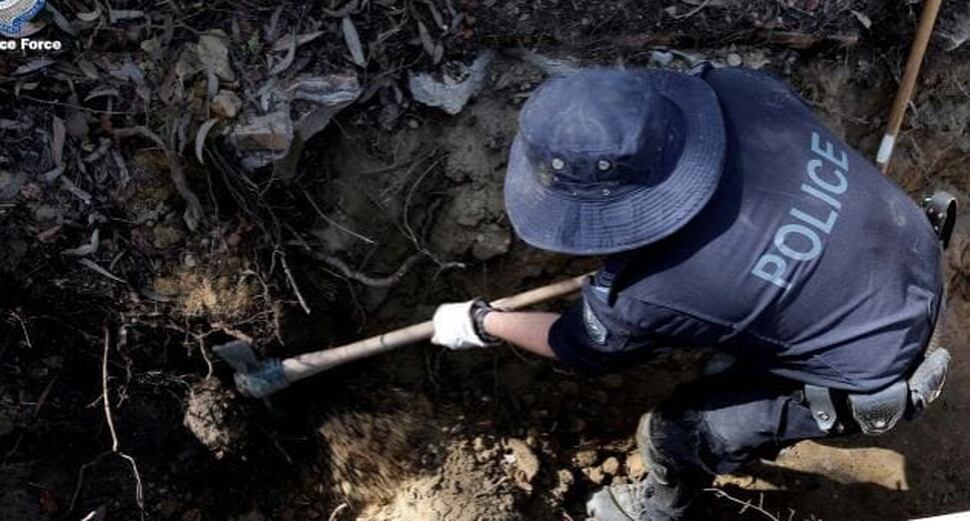 WHAT HAPPENED TO LYNETTE DAWSON?
Lyn and Chris Dawson were childhood sweethearts.
On the surface, they had it all — a wholesome relationship, respectable jobs and a home in an idyllic suburb on Sydney's northern beaches.
Lyn worked a nurse, and was seen as a kind and gentle soul. Chris was a popular high school PE teacher and talented sportsman.
In 1980, Chris began a relationship with his 16-year-old Cromer High School student Joanne Curtis. Their relationship became sexual, and Chris employed the girl as a babysitter for his two daughters.
He tried convincing his wife to let the girl move into their home for the remainder of her schooling, saying she came from a broken home and had a violent stepfather. The couple ended up in marriage counselling.
On January 9, 1982, Lyn was due to meet her mother at Northbridge Baths, where Chris worked.
But Lyn never arrived. Chris later claimed he dropped her off at a bus stop in Mona Vale, and that she called him later in the day saying she needed time to herself.
No more than two days later, Joanne had moved into Chris' home — and marital bed. She would even wear Lyn's jewellery and her clothes.
Chris didn't report his wife as missing until six weeks later, and told everyone she had run off to join a religious cult.
A body was never found — but they did discover Lyn's pink cardigan during a police dig. The garment had multiple cut marks consistent with stabbing.
Two coroners later found that Lyn was murdered by a Dawson, but no charges were ever laid — former DPP Nicholas Cowdery QC said there was not enough evidence to prosecute.
Local police are expected to address the media soon.
- More to come