Silver Ferns 42
Australian Diamonds 57
Seven-game losing streak? Make it eight to Australia.
Failing to improve on last month's promising Quad Series five-goal loss to the Australian Diamonds, the Silver Ferns fell to a 57-42 defeat in Brisbane this afternoon.
Tipping off the Constellation Cup in style, however, the Ferns were level 10-10 with the Diamonds after what looked a promising performance from the New Zealand side in the opening quarter.
But that's when things fell apart.
Falling off the pace in dramatic fashion, the Ferns responded with their lowest quarter score (six) against the Aussie side in almost a decade and struggled to make back lost ground after falling behind by a massive 17 goals.
An optimistic Noeline Taurua, who was desperate to claim her first win over the Australians as head coach of the New Zealand side, said she still saw improvements on the court but ultimately labelled the Ferns as too inconsistent.
"There are clear areas when we are under the pressure as to what we need to do, we do it sporadically," she said after the match.
"In reality when you look at the scoreboard like that, it's definitely an uppercut but also there's some really positive stuff and we've just got to keep the faith in what we're doing."
"The positives are we can only keep getting slapped and when are we going to learn? That's what it's all about."
Silver Ferns captain Laura Langman didn't hesitate to put her hand up for leading a weak midcourt performance which left the New Zealand shooters little opportunity to score, assuring it would be an area of focus ahead of their second test.
"We all identified those soft errors that we were doing, I was guilty of a number today and it's just not good enough and not international standard so we need to sort that out and that'll put us in the fight," Langman said.
"If everyone's doing four, or five [mistakes], and I was doing a lot, it's costly."
Young goal shoot Aliyah Dunn performed well in her first starting seven appearance before her opportunities to score became limited and was replaced by Maia Wilson during the second quarter.
The Silver Ferns then struggled to keep up with the pace as their rivals took control of the clash.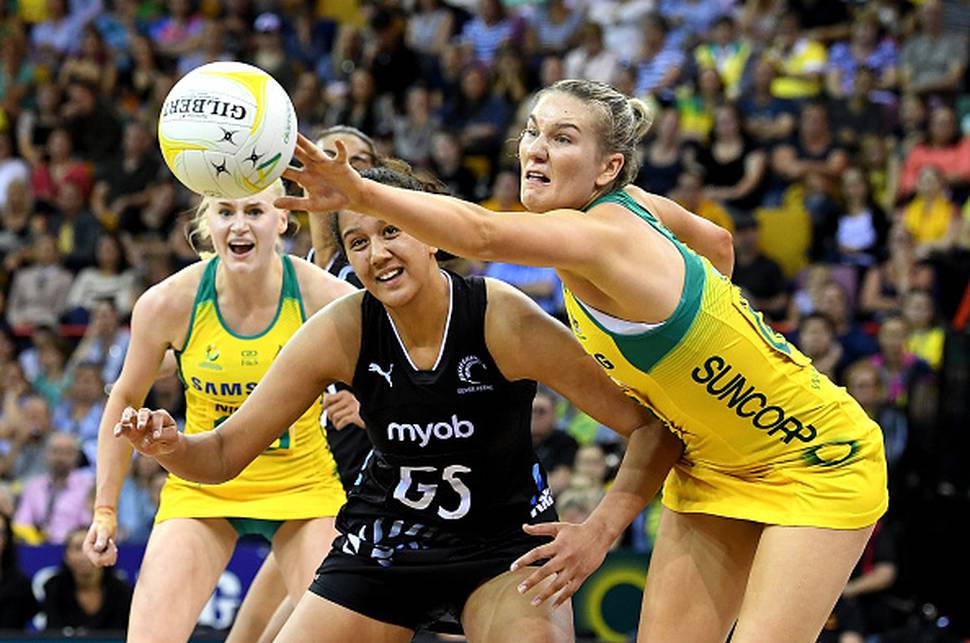 Veteran Maria Folau remained consistent, leading her shooters with a decent 90 per cent performance but it wasn't until Taurua called Te Paea Selby-Rickit on at goal attack in the final quarter that things started to shift.
Defensively, the Silver Ferns provided plenty of impetus with none better than the defensive pairing of Katrina Grant and Jane Watson to put the heat on Australia's shooters.
The defending duo grabbed a game-high four intercepts before Sulu Fitzpatrick courageously took to the court for her first Silver Ferns appearance in seven years.
Connections began to flow again in the final quarter as the Ferns' midcourt settled and Selby-Rickit's combination with Folau shifted into gear. But it was too little too late to make back the hefty amount of lost ground.
The Ferns will face the Diamonds again on Wednesday night in Townsville before heading home for the third test in Hamilton.