It's not often you hear an athlete admit they took representing their country for granted.
But defender Sulu Fitzpatrick believes she did just that when she made her debut for the Silver Ferns in 2011.
Following a solid season playing with the Waikato-Bay of Plenty Magic, Fitzpatrick was selected for the Ferns in the 2011/12 squad after both Casey Kopua and Katrina Grant were ruled out with injuries.
Taking to the court as a 19-year-old with a promising career ahead of her, Fitzpatrick pulled on the black dress for the first time in a test against the England Roses before being dropped from the national side for seven long years.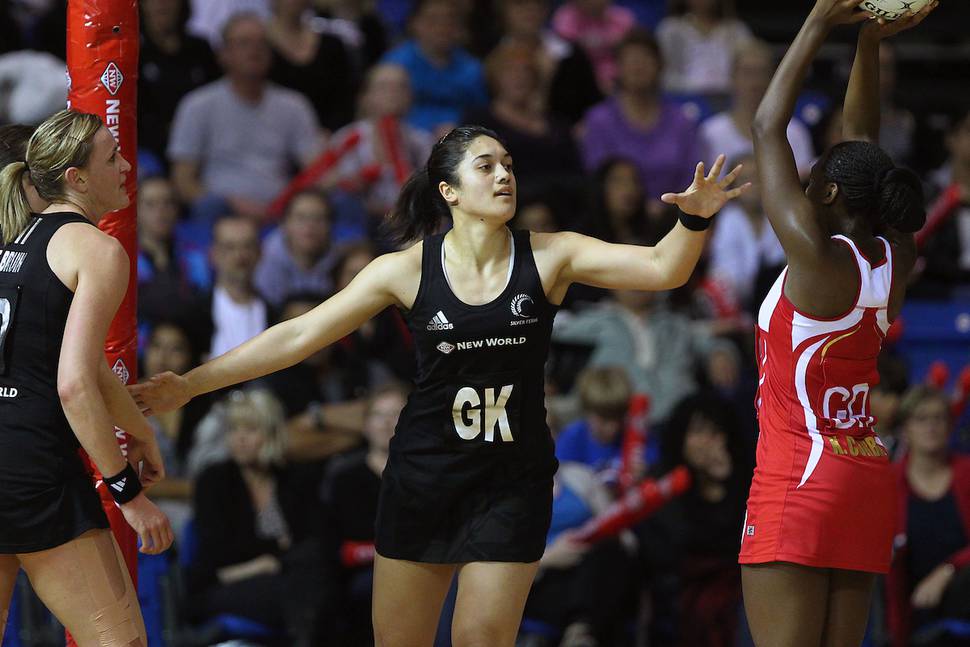 "I think I was very blessed to get that opportunity so early but I think mentally I wasn't quite there so I think I definitely took it for granted," Fitzpatrick told the Weekend Herald.
"[I] didn't realise the amount of support that I had backing me to take that opportunity and I wasted it."
Although having demonstrated stellar form during the recent ANZ Premiership, Fitzpatrick's chances of being recalled this season seemed slim after the 26-year-old missed out on selection for the wider 2018/19 Silver Ferns squad in August.
Named in the Silver Ferns Development squad and New Zealand A team, however, Fitzpatrick was given the opportunity to prove her worth before on Thursday receiving a rare international lifeline from previous mentor and Silver Ferns head coach Noeline Taurua to play in the four-test Constellation Cup series against the Australian Diamonds this month.
Fitzpatrick will join Pulse teammate and Ferns vice-captain Grant in the circle replacing South African-born defender Karin Burger - a strategic move Taurua said she hoped would help the Ferns better manage the Diamonds' physical play.
Relishing her second lease on life at the top of the sport, Fitzpatrick believed her time away from the Ferns' environment taught her valuable lessons.
"Seven years, it's amazing how many things can change.
"You go from being a young player that's just running off instinct to growing on and off the court to now understanding the game better," she said.
"I had a lot of influencers who have helped me grow and I think that has been the biggest thing, that growth over that time. I just want to be myself, obviously using my size and definitely looking for ball and having the courage to hunt for ball. Because this opportunity has come, I'm just ready to enjoy it and do my best."
It's not been an easy road back to the forefront of the selectors' minds, Fitzpatrick admits.
Playing a season for every New Zealand franchise - bar the Mainland Tactix - across the former transtasman ANZ Championship and domestic ANZ Premiership, the journeywoman defender understands the struggle of gaining valuable court time all too well.
In a final bid to enhance her netball career, Fitzpatrick made the brave move to relocate her family to Wellington earlier this year to link up with the Central Pulse - a move that paid dividends. "I think the focus this season with Pulse was just to be the best I could because of that sacrifice for the kids and that time away," she said. "If it wasn't for my family, partner, and supportive boss, I would not have been able to do it and just being able to focus on netball and doing that job.
"When everything is good for you, [you] always perform better."
Fitzpatrick will likely make an appearance in the first test of the Constellation Cup tomorrow afternoon and although tasked with the pressure of managing a tough Aussie shooting unit, including towering Diamonds captain Caitlin Bassett, the tenacious defender said she wasn't nervous. This time, said Fitzpatrick, she wouldn't let the opportunity go to waste.
"I definitely feel a lot more settled, as you get older you get a lot more perspective and that comes a lot younger for some people but I think, for me, I needed time so I'm definitely grateful," she said.
"It's been a long time coming but I believe that everything happens for a reason."
• The Silver Ferns will tip off against the Diamonds in Brisbane tomorrow at 3pm (NZT).