If the Wellington loss to the Springboks taught the All Blacks anything it was that clear heads are needed for the full 80 minutes amidst the fury of a high-octane test between these traditional foes.
The lack of a coherent kicking game was costly at Westpac Stadium; even more so was the refusal to take the points on offer as the clock ticked down, or to be adaptable in the face of an inspired Boks defence.
Game management, or a lack of it, was the major issue and it's here that the Richie Mo'unga/Beauden Barrett/Ben Smith axis may be an inspired and potentially crucial dynamic at a sold-out Loftus Versfeld on Sunday morning.
[Read Patrick McKendry's summary of the future-looking All Blacks side announced to face the Springboks]
"You've got two teams who are going to go at it," coach Steve Hansen said. "You've got two big bulls in the bull pen and it's the last man standing, so to speak. That's what the fans want to see as well, they want real close games. While … the game we lost wasn't great [for All Blacks], I think everyone who watched the test was excited by it and our job now is to try to turn the tables on them."
Mixed metaphors not withstanding, Hansen's point is that the Boks' victory has given them a huge amount of confidence and while there will be pressure on them to back it up at home in front of an expectant audience, the All Blacks will have to be far more tactically astute this time. That the impact of the collisions will be high goes without saying.
For either team to succeed they must, to quote a well-known Kiwi commentator a few years ago, grab the game by the scruff of the horns.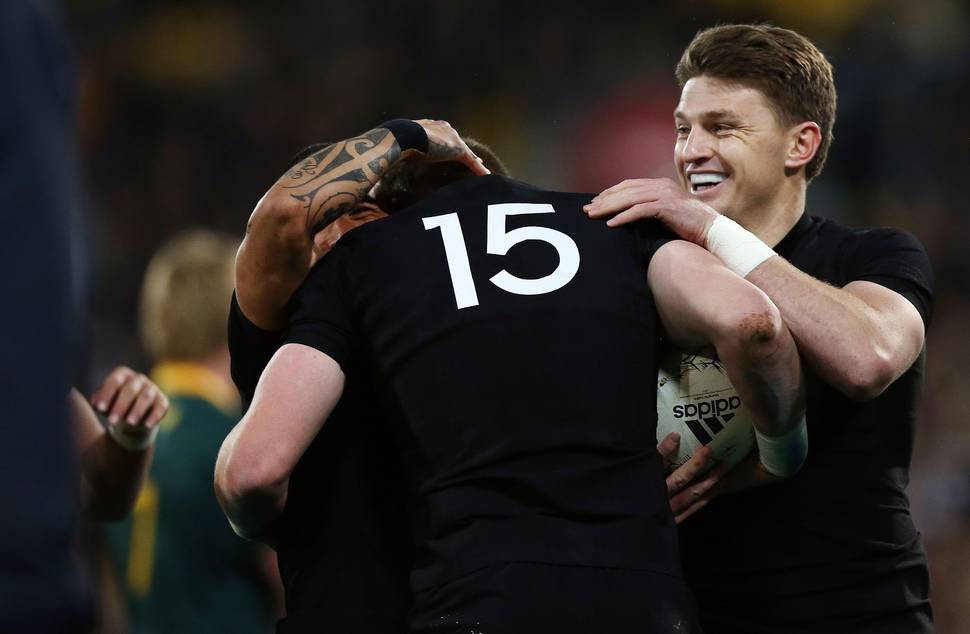 As has been written in these pages already this week, Mo'unga proved with his impact off the bench in Buenos Aires last week that he should be considered more than only a starting first-five and that he can ask different questions of a tiring defence. And with Barrett at fullback, and, potentially, Ben Smith on the one of the wings, the All Blacks could and should have important decision makers on the field in the final quarter.
Damian McKenzie's decision-making has improved after a few over-ambitious and intercepted passes last year but his major attributes are his pace and ability to exploit gaps in a fatigued defence, and Barrett's speed and spatial awareness is such the All Blacks lose little with him at the back.
The All Blacks backline can be very fluid in the final quarter in terms of where they line up in phase play but in theory it will leave Mo'unga to make the decisions as first receiver, a job he did extremely well against the Pumas last weekend.
The ambition of this team can never be underestimated, but sometimes a well-aimed kick into space is a better option than a potentially risky pass.
"I don't think this team is ever going to get gun shy," Hansen said. "They're speed on wheels, aren't they - they want to run the ball all the time and that's one of the thing [they need to learn]. Sometimes you just can't, sometimes to get what you want from your running game you have to have a kicking game to set it up. That's one of the big learning things - if you want [a] triple threat game (run, pass, kick) you need a kicking game.
"Look, if we need to take a dropped goal I'm pretty confident we'll take one, yeah," Hansen said of the game management question. "If we're eight points behind and we get a penalty in front, I think we'll take a shot at goal."