COMMENT
It's rude to point. Your mother said it, your grandmother said it, and they were right.
In the hands - or, rather, the thrumming index digit - of Serena Williams during the US Open Final on Saturday, pointing transcended mere bad manners and became a weapon, angry and intimidating.
The subject of the tennis champion's finger-wagging fury was Carlos Ramos, a well-respected umpire who earns in a year roughly what Williams makes while giving carrots and hummus to her 1-year-old daughter.
The trouble began in the match against Naomi Osaka, a young Japanese-Haitian woman, when Ramos gave Williams a warning because her coach was giving her hand signals. (He admitted so after the match.)
Serena was not pleased.
Then, after losing her serve at 3-1 up, she smashed her racket into the court and broke it. That earned her an automatic code violation and the loss of a point.
Cue an operatic aria of complaint by the great champion so bonkers, it made the mad scene in Lucia di Lammermoor look like Countryfile.
"You're attacking my character... you will never, never be on a court of mine as long as you live. You are the liar. You owe me an apology. Say it. Say you're sorry."
Mortifying to watch, it was also horribly inconsiderate towards her opponent who, not coincidentally, was winning.
After a 6-2 6-4 defeat, which gave Osaka her first Grand Slam at the age of 20, Serena had a chance to apologise for losing it.
Instead, as is now customary with female stars, she went on the attack, citing the #MeToo amendment.
Under that, anything which happens that women don't like is the product of sexism.
At the post-match press conference, Williams insisted that Ramos had been sexist because male players don't get punished for behaving as she did.
"I'm here fighting for women's rights and for women's equality and for all kinds of stuff," she protested, sending up grievance flak to distract attention from one key fact: she was a bad loser.
Williams is not entirely wrong. There remains a huge double standard when it comes to female behaviour.
When was the last time a man was accused of having a "hissy fit"? There are "cat fights" aplenty, but no "dog fights".
Female anger at injustice suffered by their sex is too readily patronised or dismissed as hysteria.
Unfortunately for Williams, she didn't have a good reason.
The stats from the US Open on code violations contradict her: Men 86, Women 22.
I think ultimately the question we have to ask ourselves is this: What is the right way to behave to honour our sport and to respect our opponents?"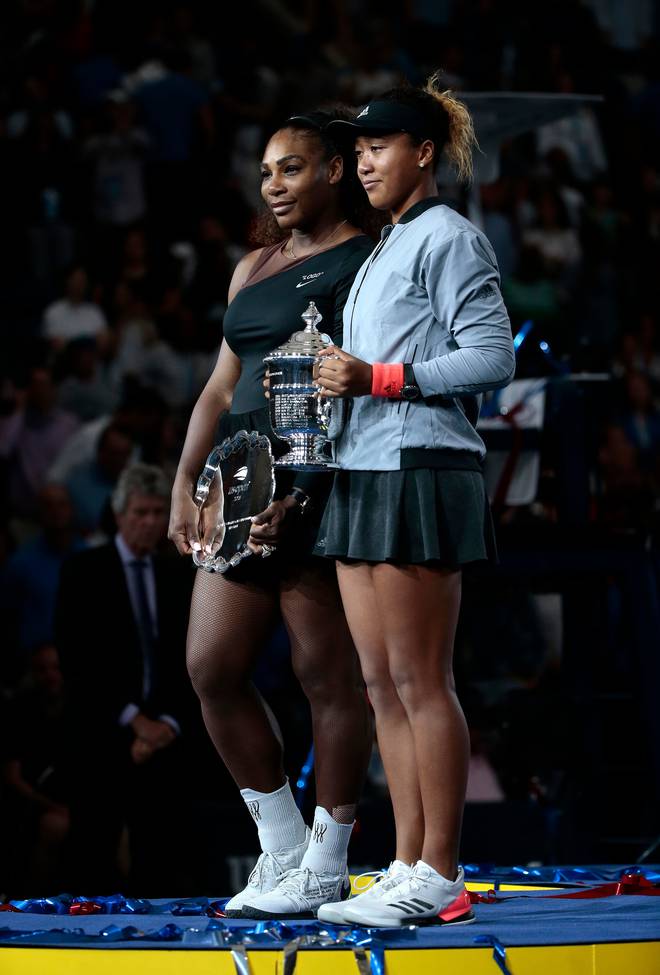 I'm sorry, but Williams does women a grave disservice when she claims her temper tantrum was a battle against sexism.
The truth is a brilliant 20-year-old spoiled the story.
The agreed narrative was that Williams would return from maternity leave to claim a record-equalling 24th Grand Slam.
Unfortunately, Osaka hadn't read the script.
She outplayed the 36-year-old veteran, serving notice that her years of dominance were over.
That hurts.
Even those of us who never strove with gods will feel the sting of being eclipsed by upstart youth.
"We are not now that force which in old days moved earth and heaven," Tennyson said.
Williams was furious all right, but not about sexist treatment from a male umpire.
It was the loss of her own powers that made her mad.
Rage, rage against the dying of the light.